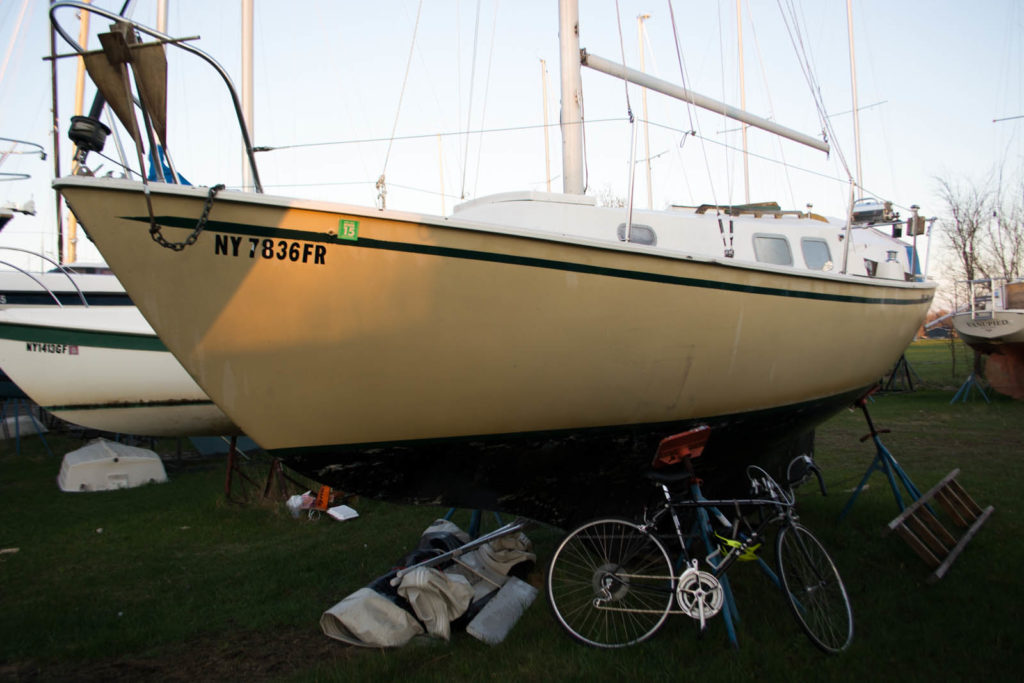 It's a dog gone mess! The boat hasn't been washed in years. She's grown lichens everywhere. I'm like a gravedigger, resurrecting her from the dead.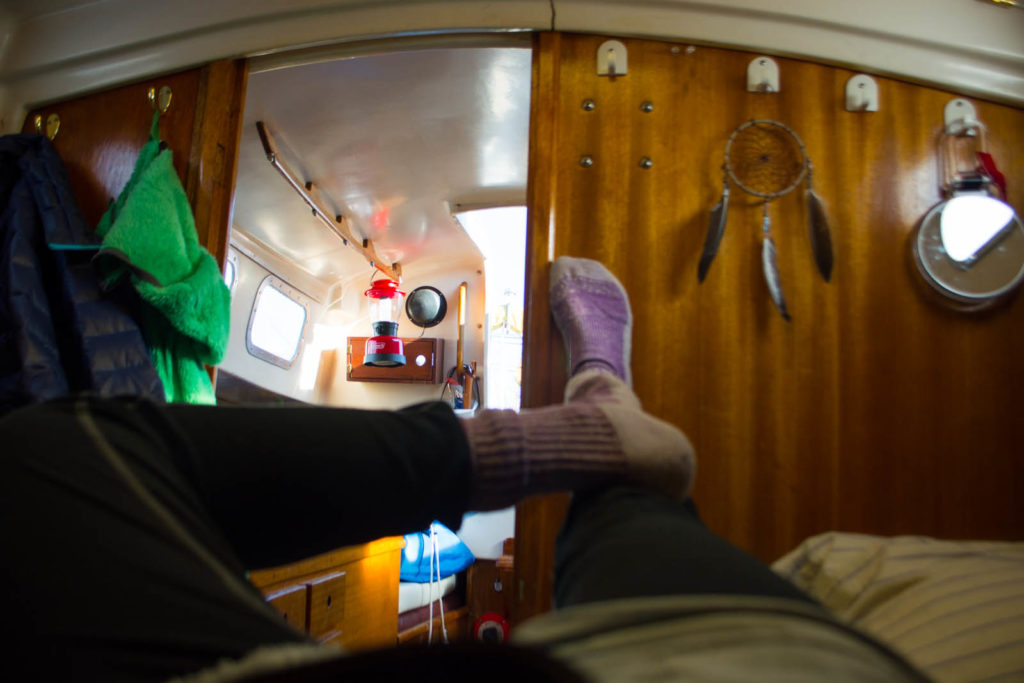 The boatyard is quiet but not desolate. The yard manager showed me the way to the bathrooms, showers, electricity, water. I don't know if the water is good to drink but I drank it, and feel fine. I give him a bottle of wine to ensure future favors. I need to adjust the jack stands. She's leaning down at the bow and water pools on the side decks, making deep cleaning impossible. My socks are wet.
The boat smells like the inside of a tent. Neoprene or fabric, rubbery. She's so tired and forgotten over the years. I'll scrub her harder but I think she may always looks gritty, and I'll love her still in all her faded and stained gelcoat glory.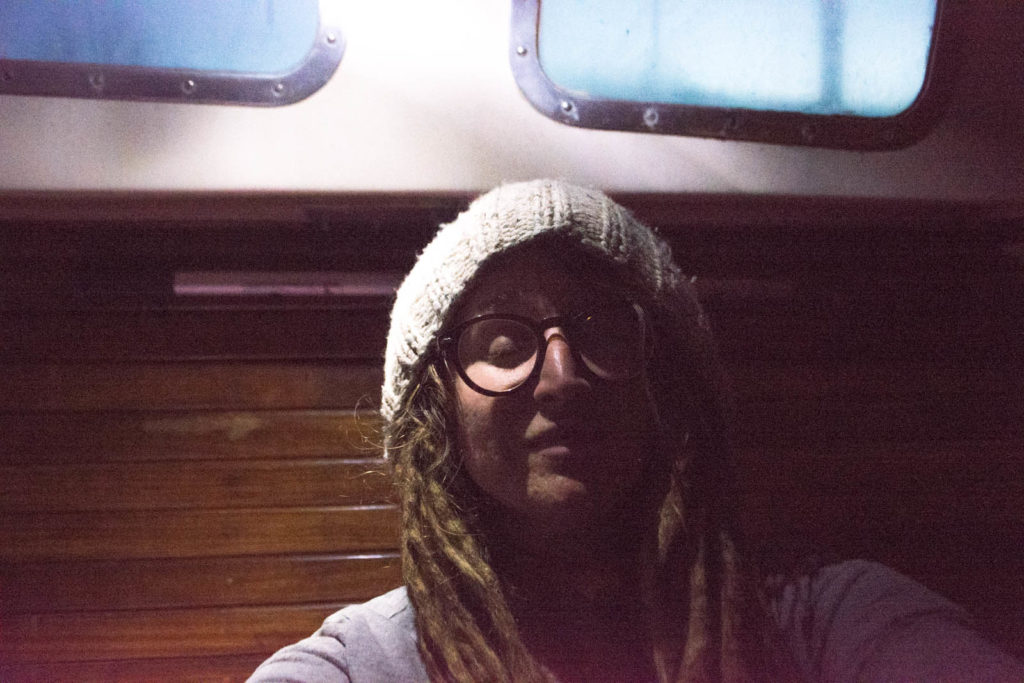 She's not perfect. She's not a Bristol Channel Cutter, or some custom sloop with fine wood work. She's just your run of the mill production boat from 1976. And she's mine.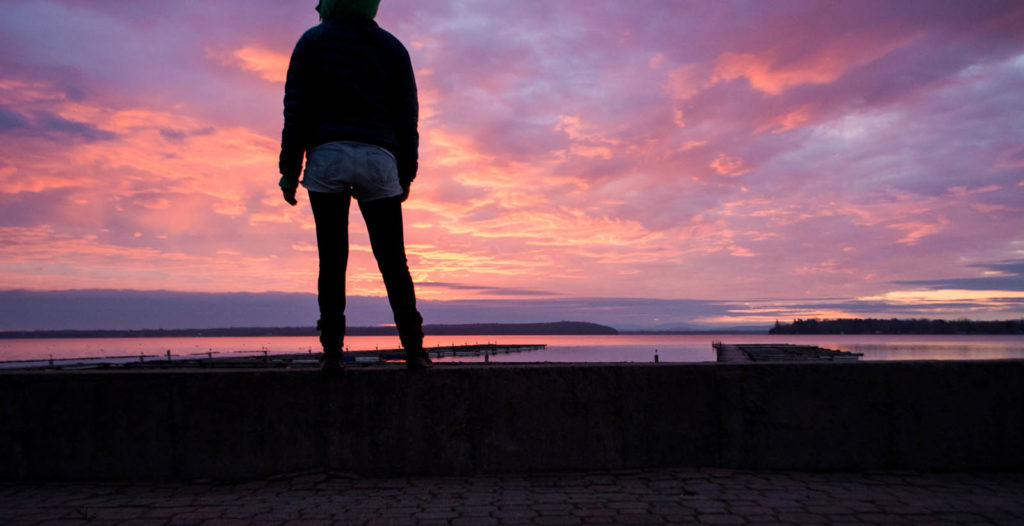 To think she'll be floating one day soon. Just to think of it! Magic.