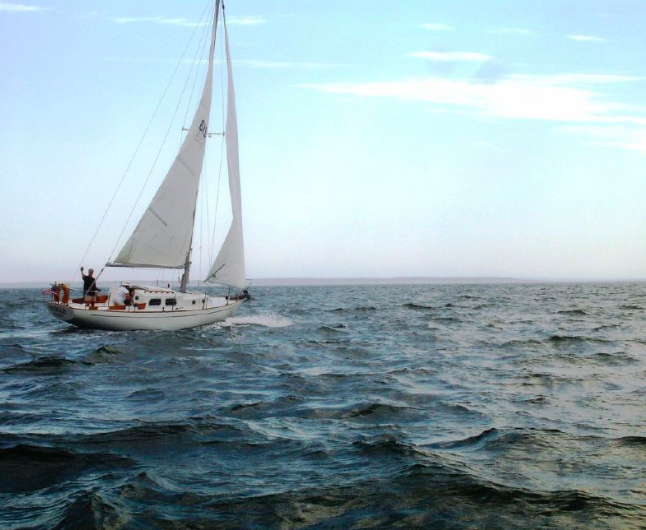 Classic plastic alert! Uncle Al's Alberg 30, the good ship Pickle, is for sale! Currently located on the hard on Shelter Island, NY and just a splash away from some of the best cruising grounds in the Northeast! Whether you are new to sailing or an old salt this proven design will take you where you want to go safely and in style. Sail her locally on the Great Peconic Bay and Long Island Sound or take her on the adventure of a lifetime.
North towards Nova Scotia? South to the Caribbean? East to Europe? Carl Alberg's venerable 30 foot sloop can handle life on any sea as seen by famous Quebecoise circumnavigator Yves Gelinas who sailed solo around the world on his Alberg 30 Jean du Sud.
Pickle is hull number 619, built in 1977 by Whitby Boatworks in Ontario, Canada. She spent her first ten years in fresh water. Since then she has spent most of her life in New York waters. She has been hauled each year and well cared for by her loving owners. No blisters on this hull!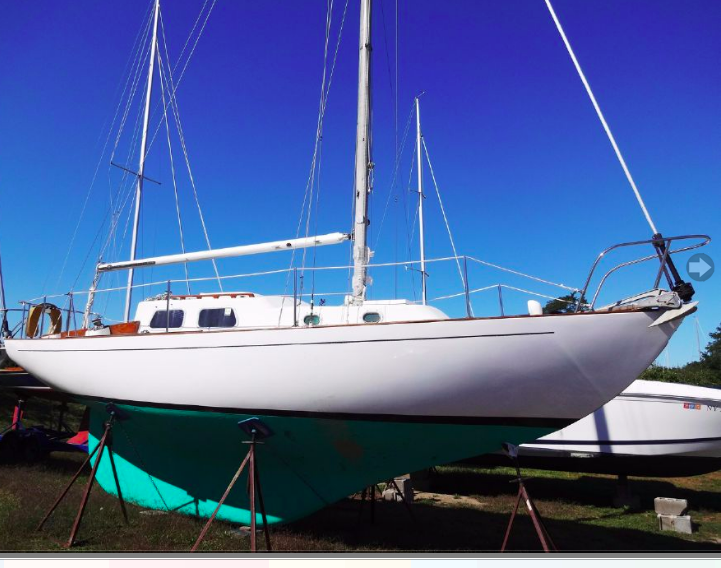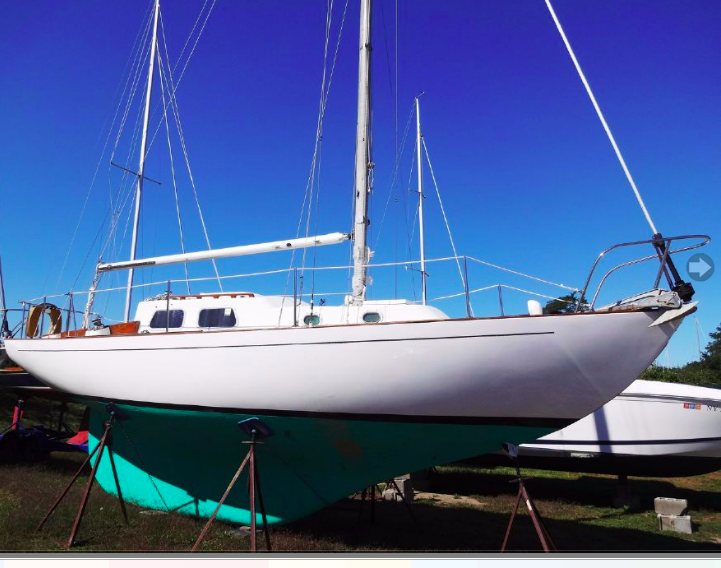 Some upgrades include:
-New sails 2009
– Roller Furler 2008
– Complete rewire and electronic overhaul 2016
– Repowered with a 2005 Beta 10, 2 cylinder diesel in 2016 ONLY SIX HOURS ON ENGINE!
– New bronze prop
-Spreaders and shrouds replaced in 2013
-Chain plates replaces in 2015
-Lazy jacks
-Self tailing winches
-8 foot Walker Bay tender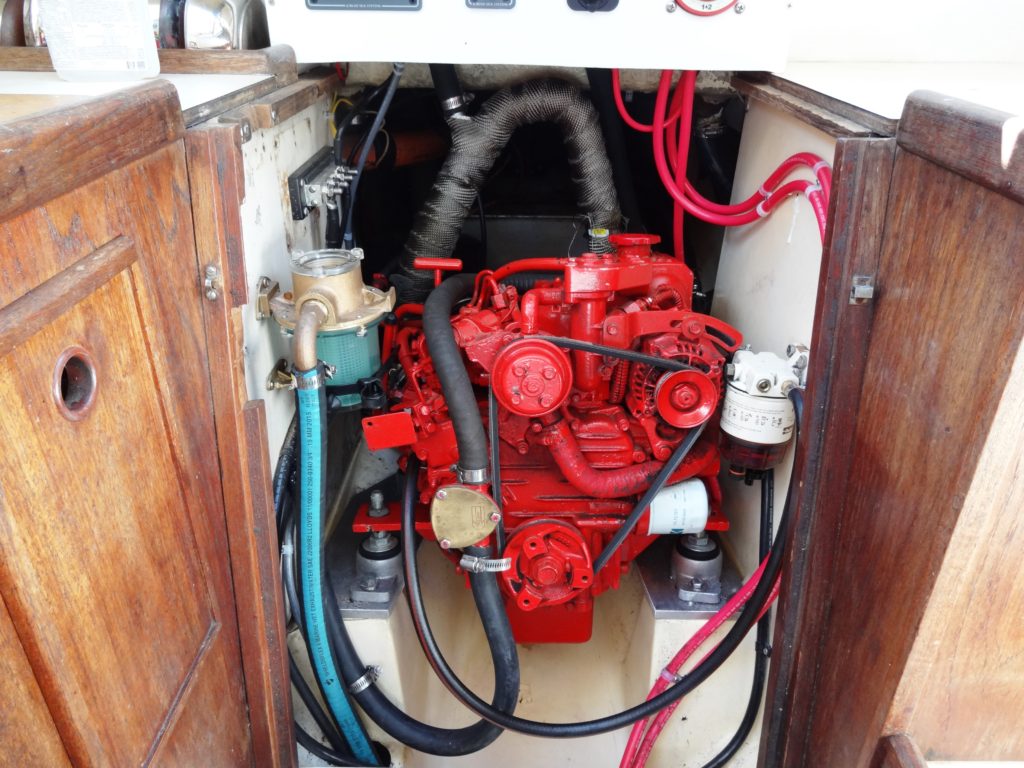 The boat does have some deck delamination but I don't know a good old boat that doesn't! Nothing some epoxy and a grinder can't fix! With only six hours on the engine, new sails, solid rigging and chainplates this is a go anywhere boat. Just slap a wind vane on her. There is still plenty of time left to enjoy the Northeast sailing season aboard her, or wait for hurricane season to pass before heading south. Whether she will be your full-time live aboard escape pod or your weekend getaway don't let this classic plastic slip through your hands.
If you're interested in the good ship Pickle please email your phone number and any questions to dinghydreams@gmail.com and I will connect you with the owner!