Selling your boat is kind of like selling your dog. Or your kid. It's an extension of yourself. It's taken all of your money and showed little thanks, yet still managed to teach you lessons you weren't even aware you needed to learn. You want to find the best home for your vessel, which is why you often hear stories of older people selling their badass ocean-cruiser for a fraction of its value to some young salt who promises the boat will remain where it belongs; at sea.
Many potential buyers (well, the good ones anyway) treat inquiry messages as an application of sorts. They take the opportunity to not only introduce themselves, but to prove they're worthy of taking over stewardship of your vessel.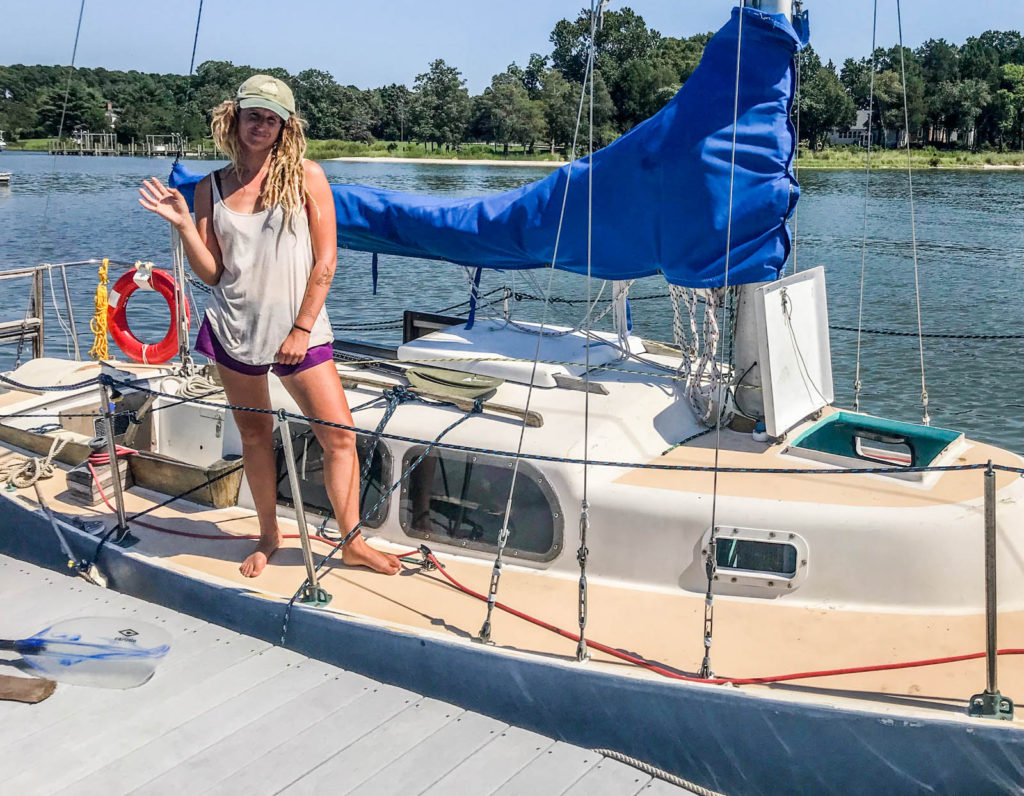 I listed my late great boat Vanupied, a Pearson Ariel 26, at a price so she would sell quickly. I didn't want to be bothered by people who weren't serious and put that in the ad. Interested in shore power? Navigation instruments? Flush toilet? Move on. Not the boat for you. I think I put it like; "This is a MINIMALIST boat and that is reflected in the price. Only contact me if you get it."
I didn't honor my own intentions. I sold my boat to someone who most certainly didn't get it.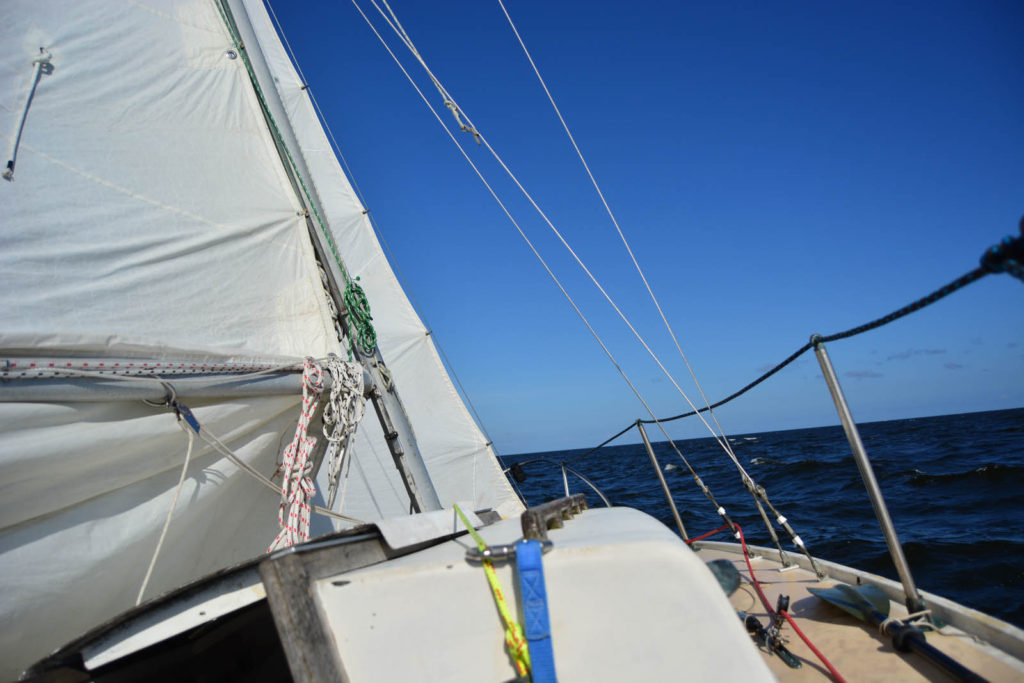 It started with an email where he called me "Sir" (my name was in the ad). When I corrected him, he referred to me as a "Mrs." By the third interaction he was using my name. He asked questions I considered not answering. Was the boat big enough to sail from its location on the Chesapeake Bay to the Delaware River? Was it free to live at anchor? Could I get the boat to a location closer to a major bus line so he could see it?
I remembered all the people who were kind to me when I first started out, and when I learned he was new to sailing (rather, boating as he called it) I softened.
No, I wouldn't move the boat prior to purchase. Yes, you can live aboard at anchor for free. Yes, the boat can handle that trip. And so it went. A back and forth exchange of about 70 emails answering his questions on how to buy, live, and sail on a boat. He called the keel a "tail," and asked me what kind it was. I told him to look the boat up on sailboat data.
While it wasn't my responsibility to explain to him the difference between a fin and full keel, a displacement and a planing hull, the tides and currents, and how to not die, I did it anyway.
Despite his constant questions that could have been answered by a simple internet search, I still had hope. He was 23. A broke college kid who said he wanted to live the boat life. He didn't know up from down, it seemed, let alone port from starboard but we all started somewhere. He said he read my blog and found it to be a "fascinating look into the lives of a seafaring community." A community he longed to be apart of.
I told him under no circumstances was he to go out on the ocean in the boat until he had more experience and made necessary repairs, and he promised to read every sailing book I intended to leave on the boat from cover to cover. He bought the boat from me sight unseen through paypal transfer, and planned to come get the boat one week later.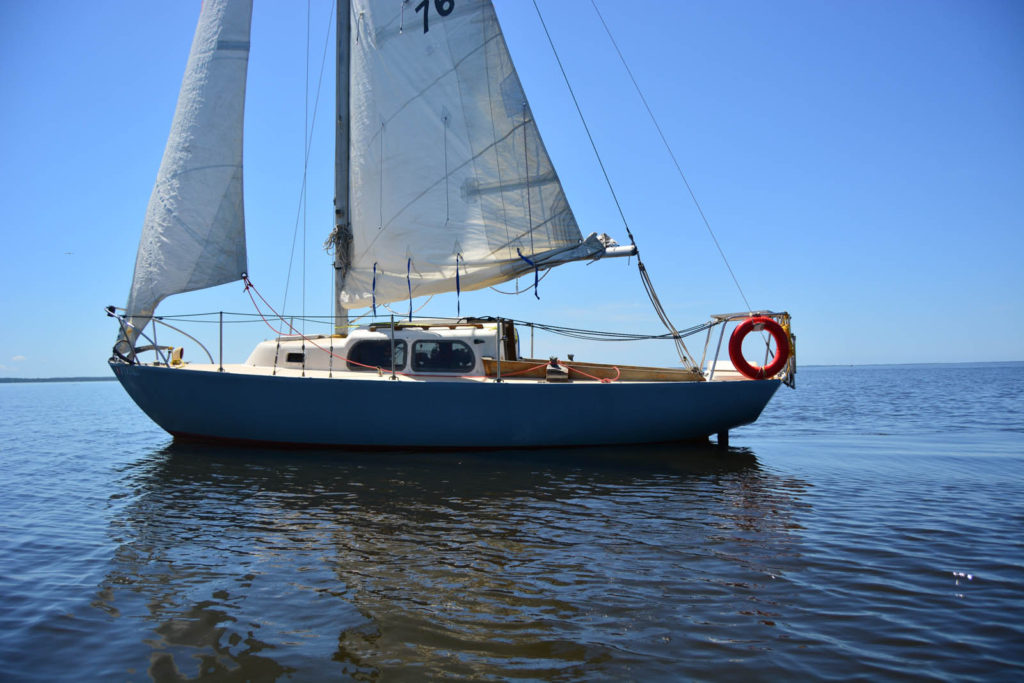 As I off loaded my years worth of stuff and prepared the boat for transfer his questions continued. Where was the boat located again? What's the best way to get there? Was there a library or somewhere he could get wifi? What about a grocery store? Could he swim to the boat? Could he swim off the boat? Could he borrow my dinghy? Could he fish commercially from the boat? Could he brew beer, and then sell it from the boat? Did I know anywhere he could get a job? Could I stay a few extra days and teach him how to sail? How far can you get on a tank of guess? How do you get gas? What is gas? Why is the sky blue?
(Okay…the last two are a joke)
I was seriously starting to doubt his competence for living on the hook. He called me from a few hours away the day he arrived and asked me if I could move the boat a few miles to a marina across the river. I told him no. I told him there were currents to deal with. I told him I would go over the boat's sails and systems with him as promised, but I was leaving the next day to sail to my new boat. Finally, he asked if I could get the boat to any marina.
This once again wasn't my job, but I wanted this kid out of my hair. Luckily there was a marina in the creek where the boat was anchored, and they had a slip. I made sure to get him an end tie for easy departure, although that was wishful thinking… that he'd ever go anywhere.
When he finally arrived and we met in person, it all started to make sense. Seeing the boat for the first time his reaction was a disappointed, "oh." He couldn't stand up in the boat. It looked bigger in the ad. Sorry, no refunds.
I learned that he was the son of rich parents who had decided to pay for him to stay at the marina for a month. I was glad. At least he wouldn't kill himself out there on my boat. I also learned he was an alcoholic, and after several attempts at college, and a recent event where a friend had to be airlifted from his parents house due to alcohol poisoning, he wanted to move out of his family home for good as to not cause them anymore trouble.
A boat was the cheapest living option, and my boat was the cheapest to buy. He bought Vanu out of desperation. At one point he said to me that he hoped the boat would prevent him from drinking too much, because if he was too drunk he could fall overboard to his death.
The next day I met him in the morning to go over everything on the boat as promised. He was sitting in Vanu's cockpit with some rich yachter who was telling him he needed to haul out, because that's what you do when you buy a boat. I told him the boat had just been on the hard for nine months and that's what rich people do when they buy a boat. You're broke, remember? His new friend glared at me.
I showed him how to raise the sails, use the stove, run the engine and listened to him go on about "mens rights," and other disturbing rhetoric like how I should consider having children because I seemed like a wonderful person. When I left him at the dock that afternoon all of the rich yachties where gathered around him as if he showed such great promise. I was appalled. How could I have let my boat fall into the hands of someone like him?
A week later my friends at the marina told me that the kid who bought my boat had a seizure, went to the hospital, and returned to live with his parents. He hasn't been seen since. Vanu is still sitting at the marina today…
I guess I didn't need to get him that end tie.