Sharing time and space with another human on a small boat forces intimacy. Everything is shared. Meals, work, thoughts. Strangers quickly become acquainted if by nothing more than proximity alone. I noticed this while my ship mate for the weekend cooked dinner. His galley was located right next to my bunk where my wet towel and underwear from a trip to the neighboring yacht club hot tub were hanging to dry, mere inches away from his head.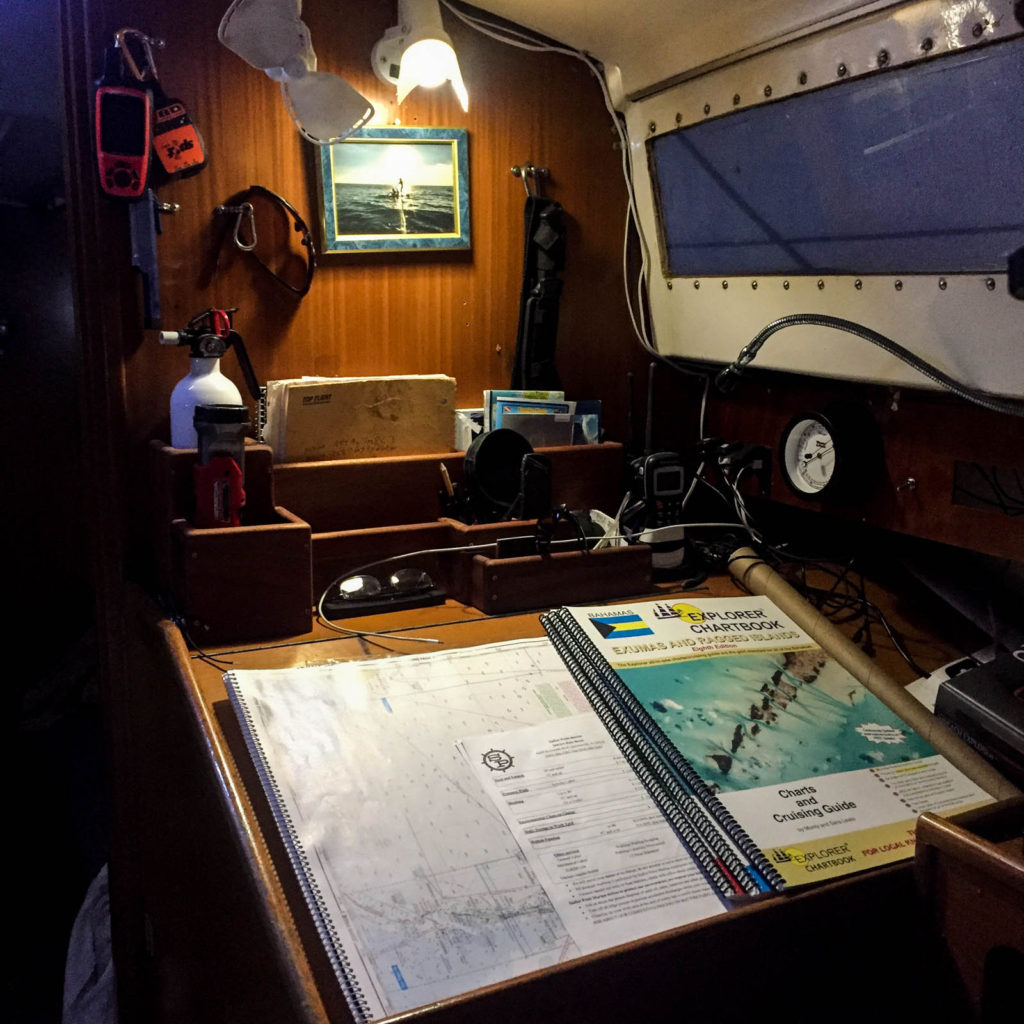 I spent the weekend working on the boat of a single-handed-sailor named Paul, helping him prep the boat for a new paint job. Because he keeps his boat an hour from where he lives, and an hour from where my boat lives, if I wanted the job I had to campout on his boat, on the hard.
I didn't hesitate. I love the yard, I love boats, and certainly need the money. Due to a leak below the water line on my little boat I have to haul out sooner than expected and have been hustling to earn enough money in time for my haul out date in about three weeks. I was hoping to work on the boat on the float for a while and haul out somewhere on the Chesapeake, which is my very tentative summer/hurricane season destination this year (PANAMA 2019 YA'LL). But I'm not willing to spend that much time in between now and then, afloat and voyaging, with an underwater leak. So out my boat must come and out comes the depth sounder transducer. The depth reader hasn't worked in months anyway. One less hole in the boat.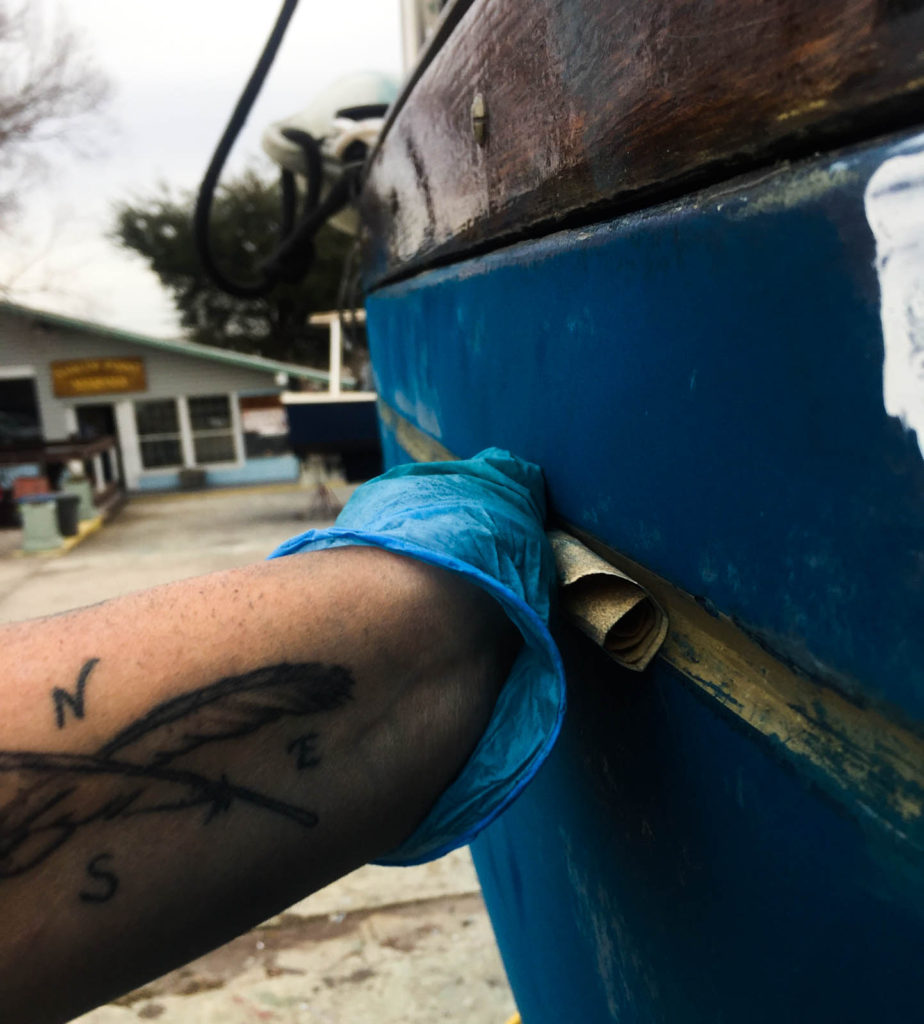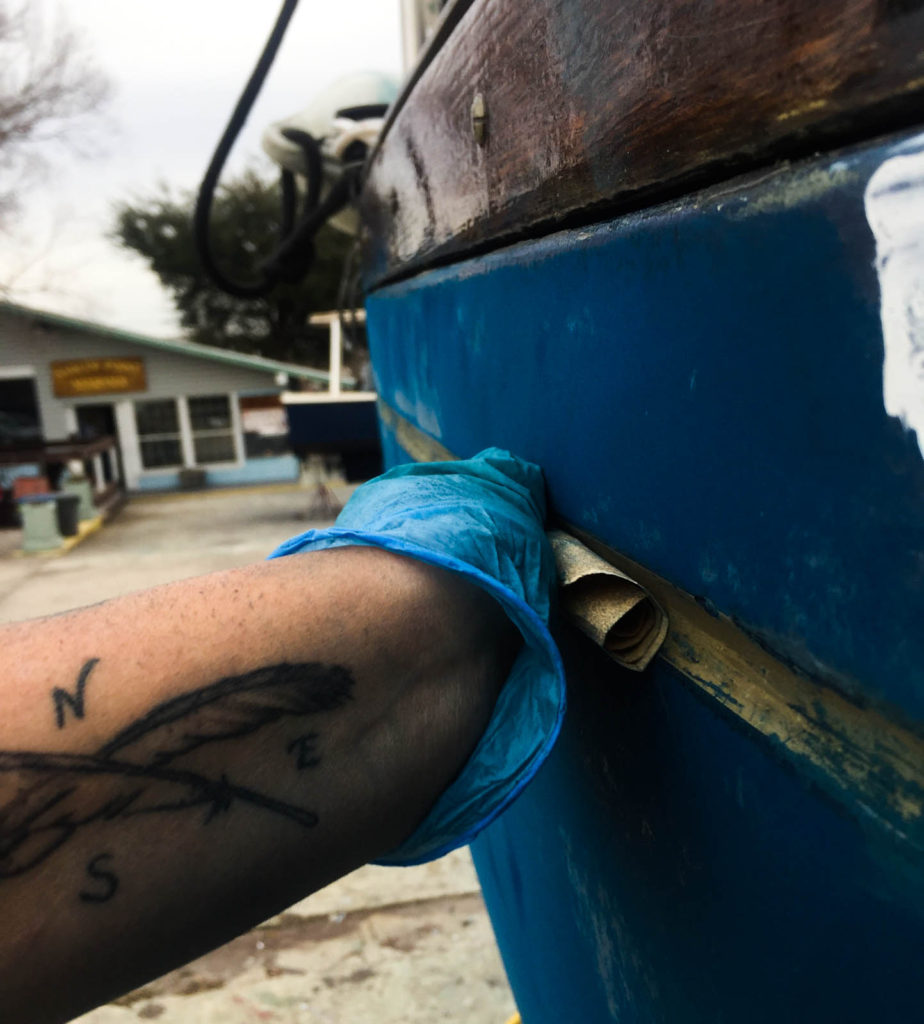 Paul's boat is a Dufour 30. It is named Sobrius. Latin for sobriety. Paul got the boat only after he became sober. He traded booze for blue water and has since sailed over 1000 NM offshore, alone, and will set sail on another voyage in the spring. I have no doubt he and his boat will go far, and perhaps one day give up life on land all together.
I'm a traditionalist at heart when it comes to boat design, but the Dufour 30 seemed incredibly seaworthy despite it's missile-like keel. Small cockpit, good use of interior space, sturdy rigging and a blue water reputation. Many Dufour sailboats are sailing the world's waters, and this one in particular crossed the Atlantic twice with previous owners.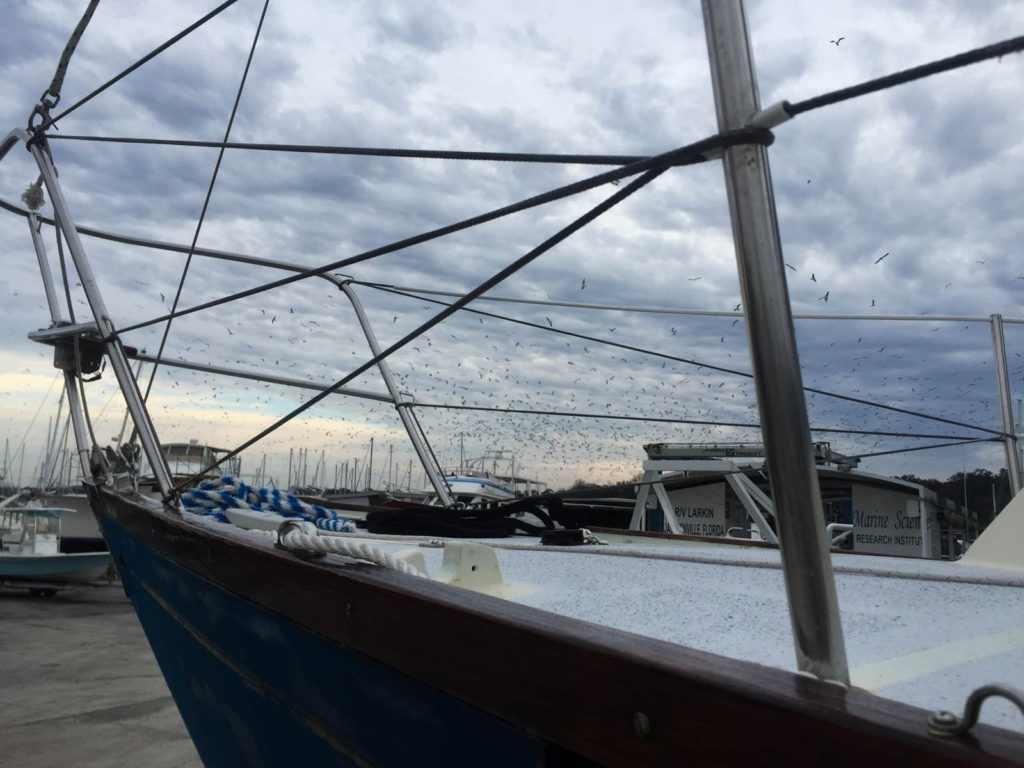 As much as I enjoyed the boat, the work, the amazing marina facilities next door, the friends I made in the yard (both human and animal), and Paul's company—I missed my little boat.
I had folks looking after her while I was gone. Even though the leak is just a slow, tiny trickle, and every marine professional I talk to says in increase an water intrusion is extremely unlikely, I still worried about her alone on her mooring for two nights. When my friend's sent me pictures of her afloat and in good standing on Sunday afternoon I felt pangs to get back. To get home. It was my first time sleeping away from my boat since September, and before that I was never more than a mile away.
Rowing back to my boat, exchanging pleasantries with my harbor mates, climbing into her cockpit down the companionway I realized everything was exactly how I'd left it. The transducer was still leaking. My dishes were still in the sink. I was still going to have to hustle to make the boat right. And I took great comfort in all of that.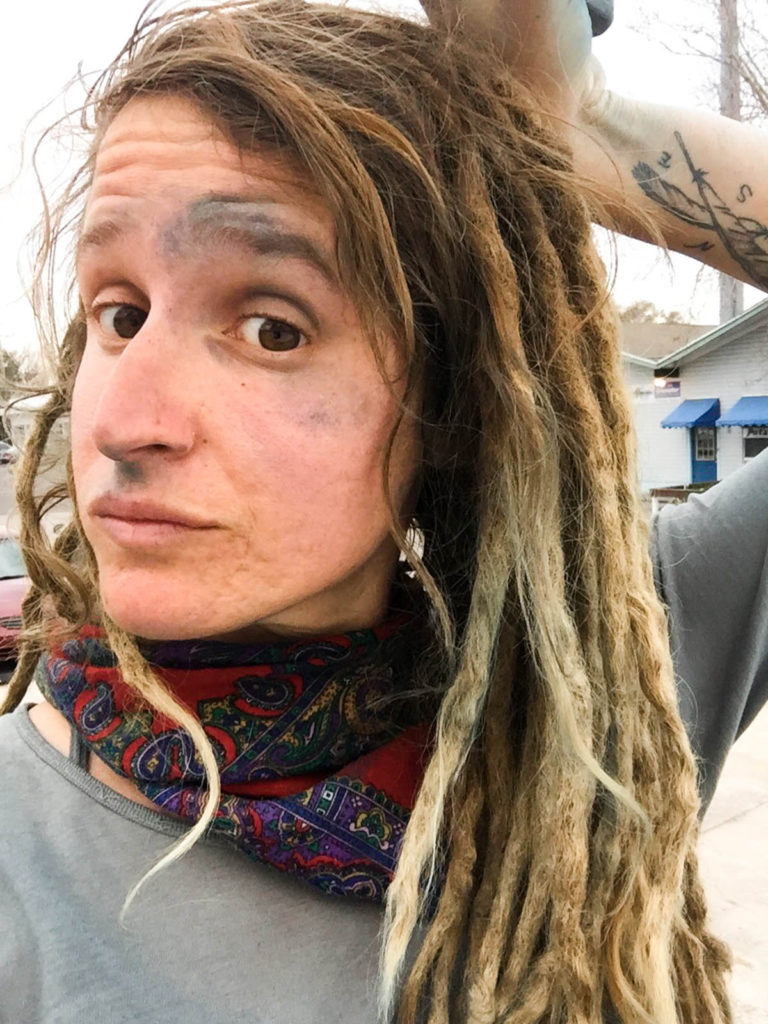 Note to Readers: Thank you to everyone who donated to my lost boot fund, and to the fees associated with this website. Both have been taken care of and any extra has gone into my boatyard fund. Also–if anyone is interested in Paul and his Dufour 30 Sobrius check out his book, Becoming a Sailor, and his youtube channel!