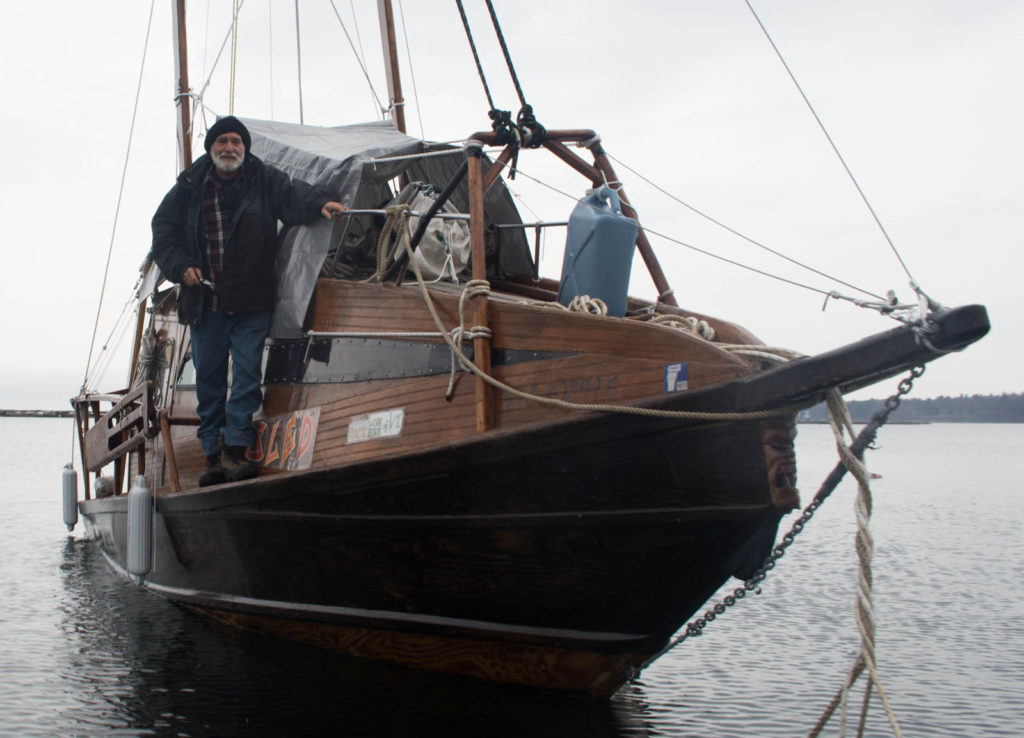 I've often muse about how lucky I am to be surrounded by such a strong community of sailors. I feel like we are fibrous. Strong as the fibers that hold our boats together. No matter how far, there is always a handful of sailors I can count on who will go out of their way to help me. Whether it's building a dinghy, sending me a diagram at midnight, talking about all the weaknesses of my boat and brain storming the best fixes, showing up to my boat with food, giving me a place to live while the boat is a construction zone, or just letting me take a load off in their cabin or cockpit when I'm sun scorched and tired of sanding. I've been trying to get a job at the used marine shop for months. I'm even willing to work for store credit because all I need money for right now is to outfit my boat. Well, I finally got the job after a series of people in the community put in the good word.
One of the more interesting characters I'm lucky enough to call one of my sailing buddies is my friend Captain Steve. I met Steve two years ago on Lake Champlain. I was heading out of the harbor on a friend's trimaran to compete in a race that almost killed us. Steve was on a very strange looking boat that resembled a wooden clog, and exchanged pleasantries with my boat mates as we headed to the starting line.
It turned out Steve built the interesting looking boat on a nominal budget. It's name was Sled. I was intrigued. Working as a journalist at the time I set out to do a story on the unique boat and it's captain. Steve built Sled as a sort of homage to climate change. She was designed to be sailed or motored efficiently, and she was flat bottomed so she could be pulled up onto the beach or even ice, Steve said. He wanted to create a versatile boat for any marine environment, and make a statement that boats of the future need to be able to handle rapidly changing environmental conditions. Having sailed around the world, Steve was no stranger to fierce weather patterns and was firm in his belief that the oceans of today are not like the ocean's of yesteryear that he sailed across.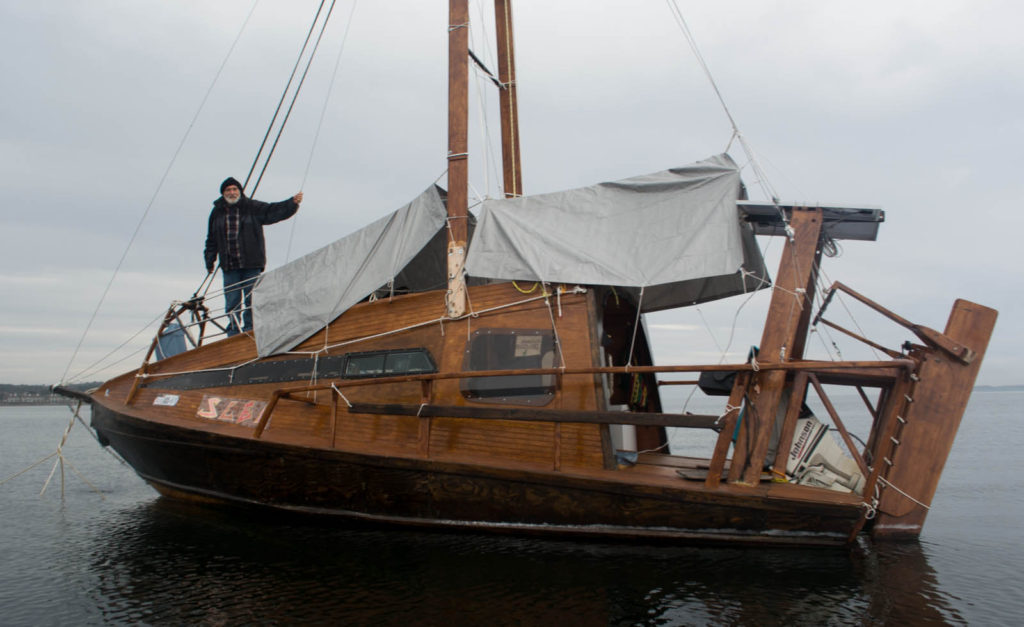 Steve has built several boats in his life. When he started life with his young family in Hawaii in the seventies, he got a Navy ship lifeboat at auction. He fitted it out with a cabin top, mast and sails. Later he built a catamaran out of plywood, much in the spirit of the Hokulea, the famous Polynesian voyaging canoe that sails the world spreading the Aloha message. He would eventually go on to circumnavigate the globe with his growing family on the catamaran, Melekai. Steve never intended to sail around the world, he just intended to go sailing.
The best part about Steve is he believes in me and my voyages. One time he told me that he doesn't know much about wannabe blue water sailors but instinct tells him I'll make it. We share the same birthday. When I travelled to Costa Rica a little over a year ago I met one of his sons at random. I was on a bus talking about boats and Lake Champlain when a young man said, "My dad has a boat he built up there."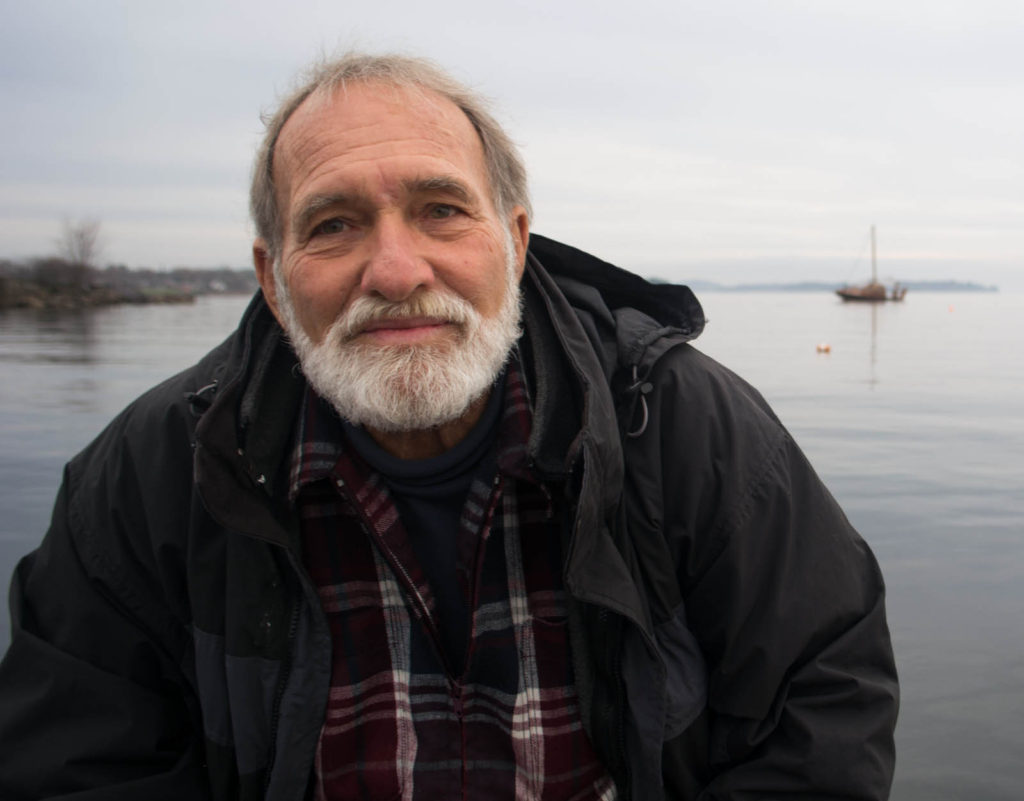 When Steve recently broke his computer and couldn't email me his ideas to fix my mast he sent me a hand written letter outlining his repair ideas. I just received something else very special in the mail from my friend Steve today—a book of poetry written by his son Stevaki with a $50 check inside. Stevaki grew up sailing the world and was home schooled aboard Melekai. In 1988 he was accepted to Amherst College in Amherst, Massachusetts, where he died tragically two years later as a young man. A big thanks to my good sailor friend Steve, for reminding me that those who may have the least materialistically, often have the most to give.