There's a lot of things I lived without on my boat all in the name of adventure. I shit in bucket. I colored my cabin lights with a red sharpie marker for night passages. And for a while my sleeping situation was pretty rough as I slept on a stinky, sticky, vinyl cushion from 1968. Redoing my interior cushions, however, was never very far up on the to do list. I just threw a sheet over my quarter berth cushion, and then I threw a blanket over that as an added layer of protection. I wanted to make sure my skin never touched the sticky and decrepit cushion cover. What ensued, of course, was a lot of condensation and wet sheets that needed to be changed frequently. But whatever. I was out there and that's all that mattered.
When I anchored in Factory Creek off of Lady's Island, South Carolina, I didn't expect to stay long. I had planned to anchor south of the bridge and make an early start the next day, but the bridge closed from four to six in the afternoon and there was an anchorage right to the north. Before dropping the hook I noticed the small Lady's Island Marina with shore access. I waited until the sun set to row ashore and hoped to sneak up to their dinghy dock and tie up without having to pay. I was only running to shore for a quick jaunt.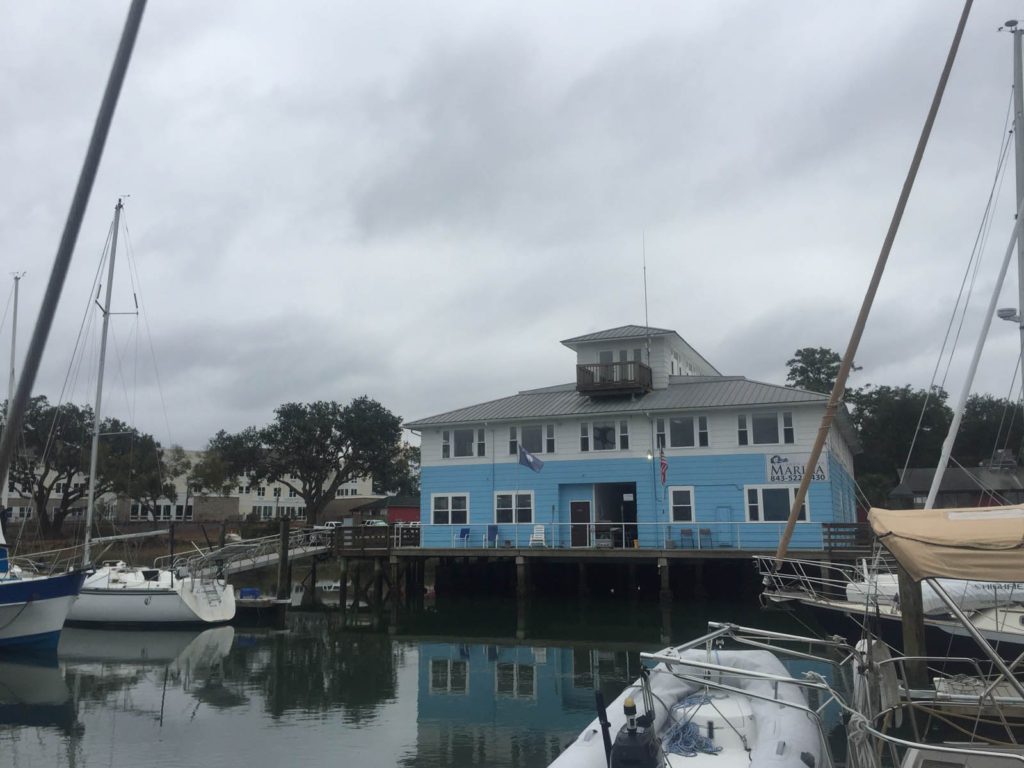 It was hard to escape unnoticed, however. "Was that you on that little sailboat," quickly turned into, "there's some food here," and "here are the shower codes," and "if you need a slip for a couple of days to do any work to your boat…" That night I wound up on the boat owned by Susie & Adam, the folks who owned the canvas shop at the marina. Susie and I connected immediately. She reminded me of one of my aunts, she has a sailing daughter my age, and she owns a Bayfield 25. When she found out I was sleeping on an old vinyl cushion from 1968 she was appalled, but also determined to remedy the situation.
Susie made me the most amazing cushion out of only top notch marine canvas materials. I can't say I made it, because trying to loft the cushion reminded me that I suck at geometry, but Susie and Adam were there to fix any of my errors and give me jobs throughout the process. In exchange I cleaned the shop windows, baby sat their puppy, and helped them install a bimini. Was it a fair trade? Probably not, but before I left Susie looked at me and said, "you didn't have to do any of that and I still would have made it for you."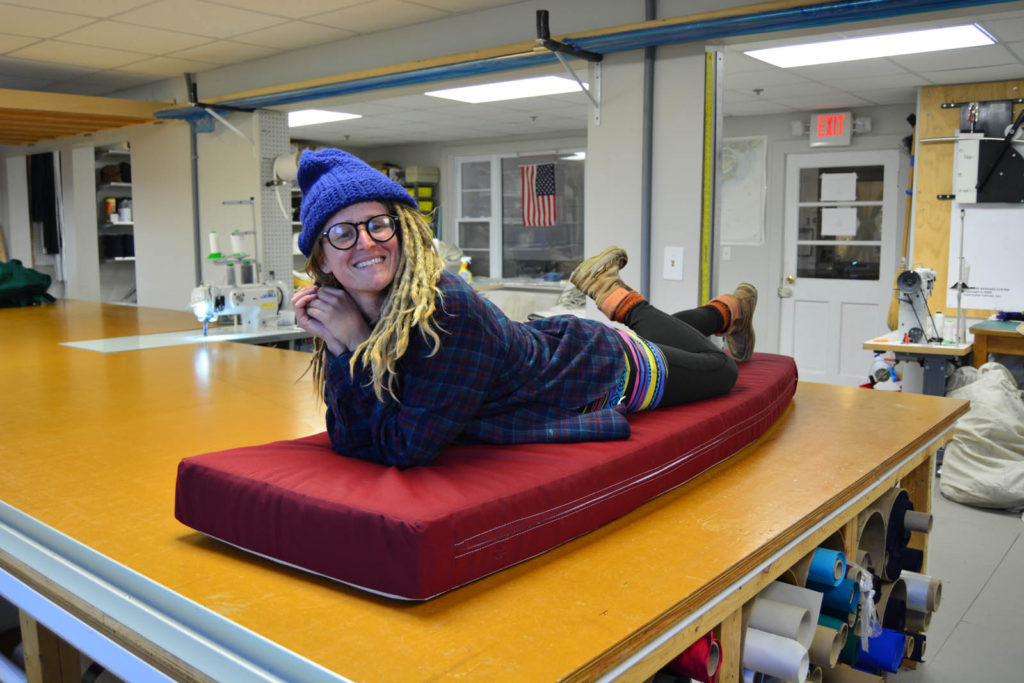 What was meant to be a one night stop over turned into nearly a week dockside tinkering with the boat, playing music with the live aboards at the marina, and spending as much time with Susie as possible. She felt like family in a time when I was far from home.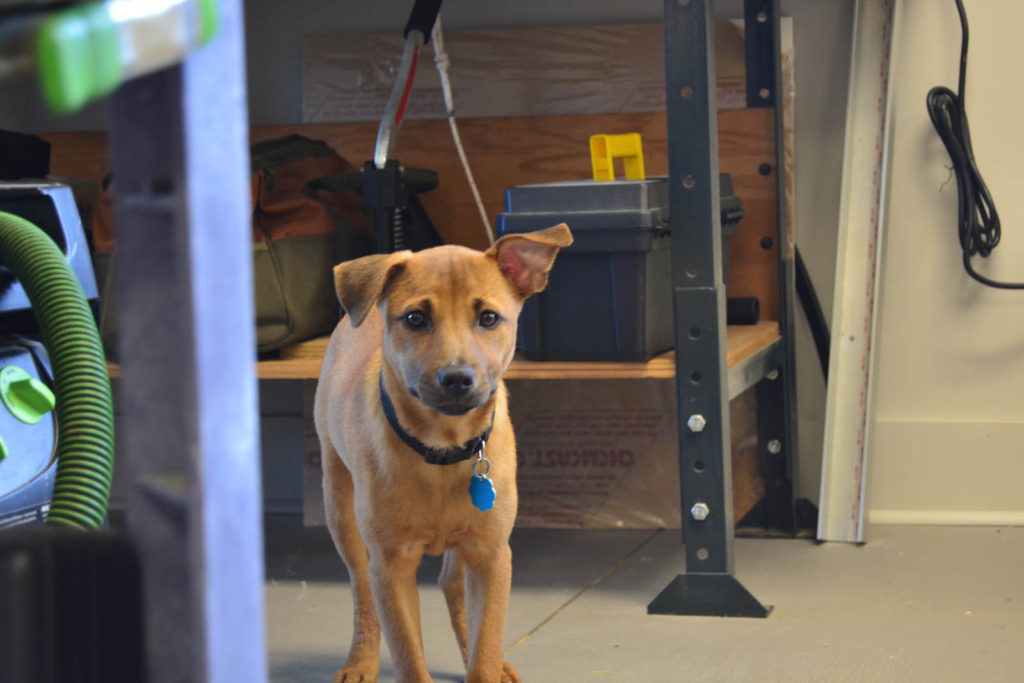 The dock master at Lady's Island Marina and the folks at Journey Marine Canvas are notorious for helping young, broke sailors continue on their way. So, if you can afford to stay at docks and pay dinghy dock fees make sure you stay at Lady's Island Marina on your trip down the ICW. It's located in Factory Creek, just before the Beufort Ladies Island Bridge.
The community at Lady's Island Marina in South Carolina sits conveniently on Factory Creek off the Beufort River—an anchorage where one might be lucky enough to 'get stuck' because they missed the last bridge opening before rush hour and the next one isn't until 6 p.m. One might also get stuck coming into the creek quite literally, unless you have a draft like mine and it's high tide—then you'll just be able to limp out of the fluffy top layer of mud. Either way, mind green buoy number one (where many boats go aground) which is hard to spot but lies just before the Lady's Island Beaufort bridge.