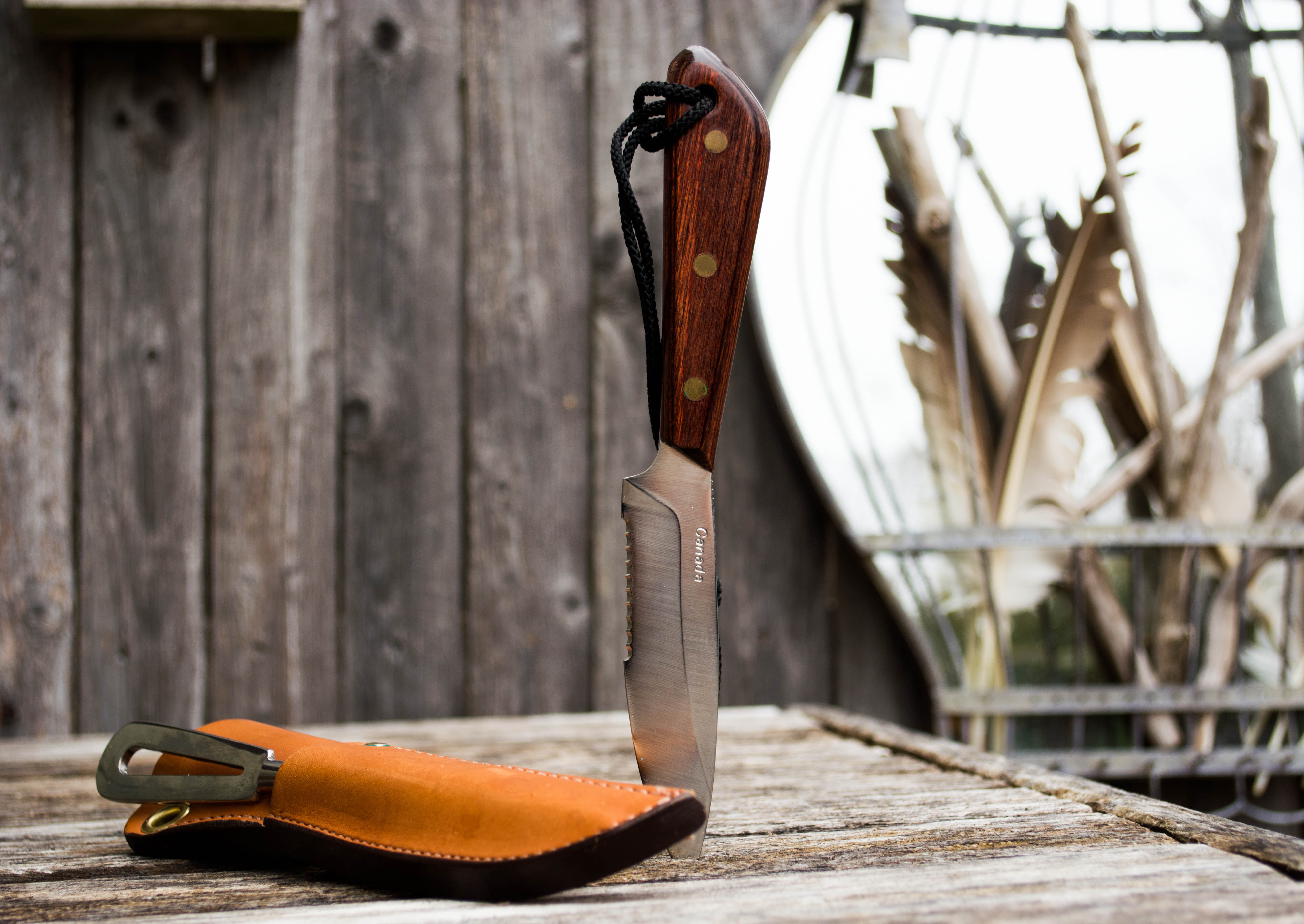 Knives are like sailboats, take care of them and they will take care of you. Whether you're carving a kazoo out of drift wood, opening a package from Amazon, splicing line for your new anchor rode, foraging for a meal in the forest, warding off a Sasquatch, or simply cutting cheese, a good knife is an essential tool. To me a good knife represents thinking ahead, awareness, and the backup plan your hope you never have to use.
These qualities also coincide with good seamanship so it's only fitting that every sailor has a knife, or several, aboard their vessel or in their pocket, easily accessible for that moment they need it.
My first knife was a Kershaw folding blade. Purple, small, and badass. I loved that knife, and still do. I used to cut apple slices at my desk when I worked for a newspaper, just so I could play with it. I carry it with me in my backpack wherever I go, 'cause you never know when you might need a knife. Maybe someone's shoe lace is too long.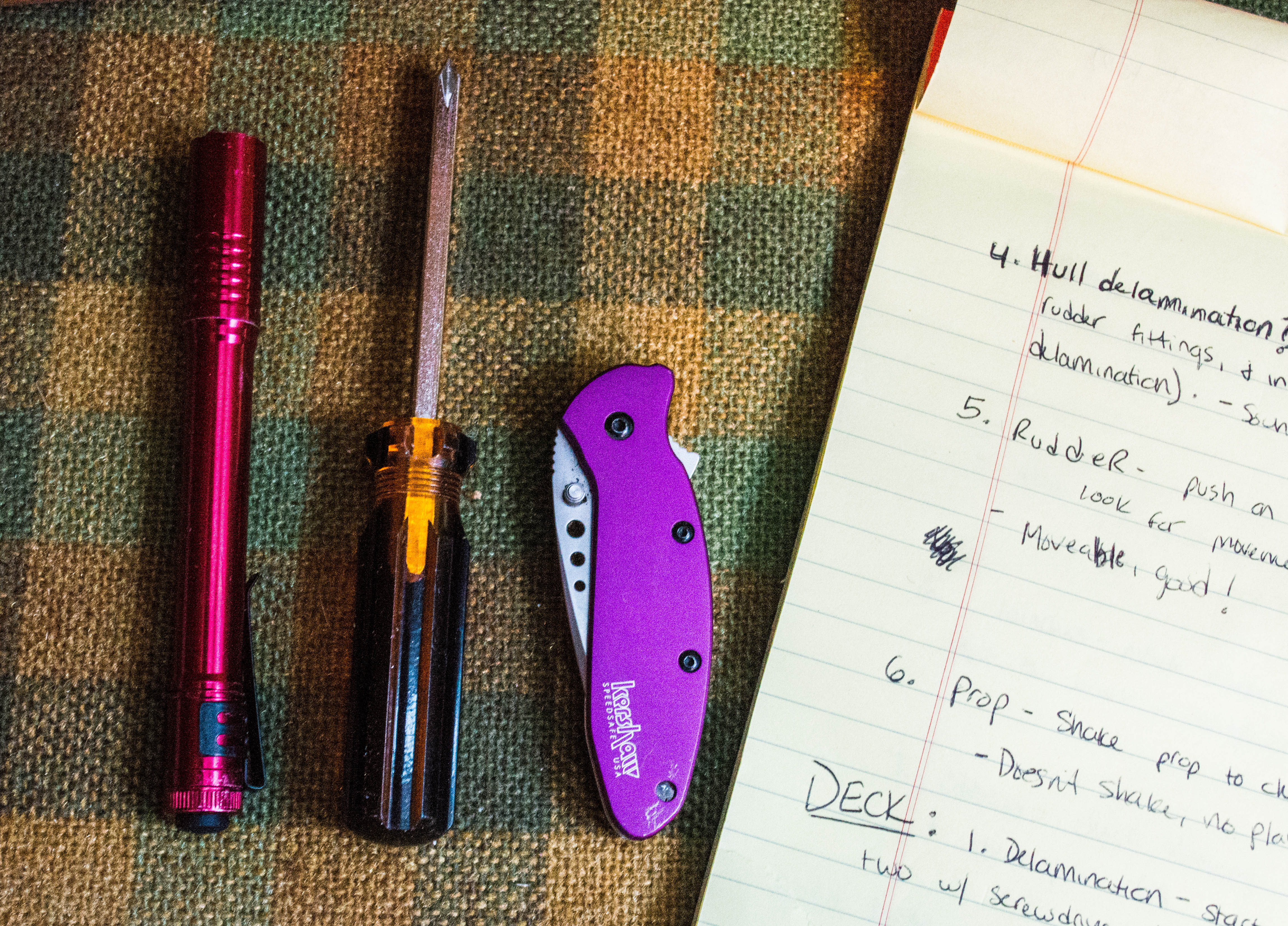 I got a small package in the mail the other day, and of course used my pocket knife to open it. Within the confines of the box was a beautiful, shiny, sharp new knife in a leather sheath that smelt of new cowboy boots. This was not just any knife, this was a Grohmann Knife. Handmade by a small family company in Canada, these are the knives issued to members of the US Coast Guard. Sea knives.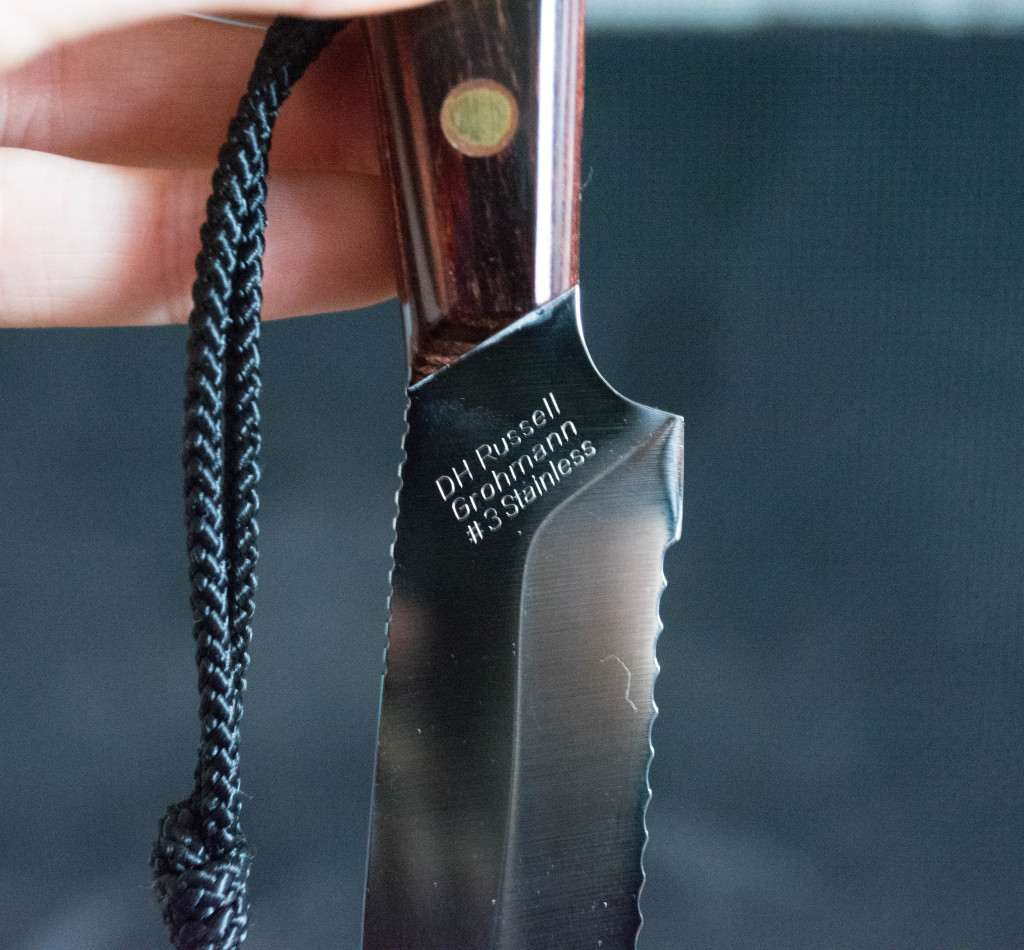 While my little Kershaw will always be in my pocket, my Grohmann will be tucked into its holding place just inside my boat's cabin, close to the cockpit, and never far from reach.
A huge thanks to one of this blogs' original fairy godfathers for gifting me this beautiful blade!