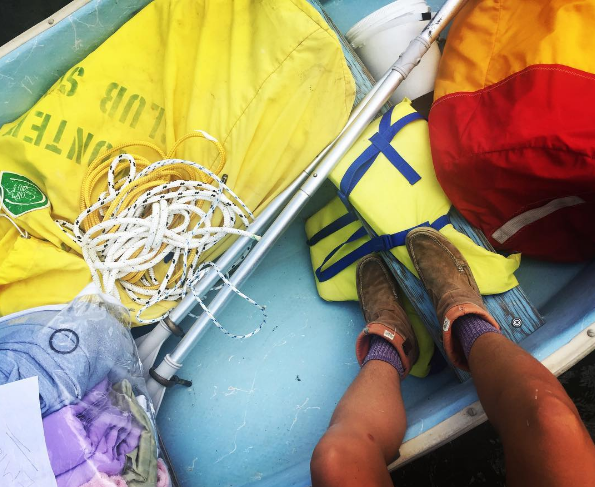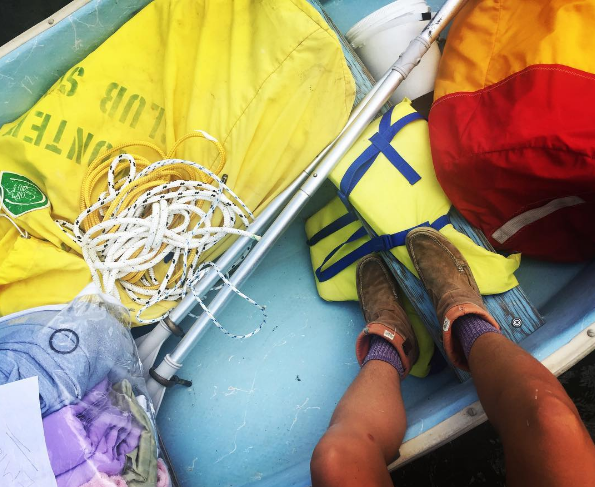 My main sail was in such bad condition that I'd taken to fastening patches on new tears that were appearing nearly every time I sailed with 5200, because adding more perforation by sewing only seemed to damage the deteriorating fabric further.
My new (to-me) main sail is all dialed in. It even has a third reef point now with completed slab reefing capabilities (which meant a total of eight holes drilled and threaded on my boom). The sail was donated to me. A huge thanks to Bill Phelon, commodore over at the Pearson Ariel owners association who shipped me his old main within hours of my post on the forum. I only paid shipping on the sail from California and it was well worth the cost as it has years of life left whereas my sail maybe had weeks.
Sewing reinforcements for my second and third reef points was also donated (with a partial trade), by Spinnaker Sallie Mack, one of the first female sailmakers on Lake Michigan back in her day, and local Champlain wooden boat sailor. She also helped me make a little storm head sail out of a staysail in perfect condition that came off a 62-foot-ketch my BFF's mom used to own and sail on the Atlantic Coast. Thanks, Sallie and Kay!
Grommets and further dialing in on my sail inventory came at a fraction of the cost from Ed Trombley up at Doyle Sailmakers on the New York side of the lake. Thanks, Ed.
As prepared as I am I'm learning you'll never really be ready to go. I'm as prepared as I can be, and know enough to know what I don't know, you know?