"Don't forget me," I say. Only to the important ones. When they are leaving or I am leaving. I feel like I used to be so good at leaving. Now it takes so much longer. Sometimes you gotta stop before you can keep going. Sometimes you have to get into the boatyard to get out of it. That's why I'm moving back aboard. Even though it's hard. Even though there's dust. I've taken to calling it pixie dust. My buddy Canoe Jeff from Lake Champlain coined that turn of phrase. He's definitely one of the ones I told not to forget me.
And he hasn't.
The boathouse and my time here feels like a blur. Visiting sailors have always been welcome here. It's how I first ended up here, and I've kept the tradition alive. Two schooner boys are our next guests. I remember the first one that showed up. Scott from SV Steady Drifter. His experiences in the Bahamas had rendered him changed. Then there was Johnny and Pete, who I would sail my boat with for the final time before hauling her. Chris and his Nor'sea which laid at the dock because work kept him chained to a ship that wasn't his own.
They're all land based now, too.
Never trust sailors on land. There's more at stake out there, so there's no time for trivial things. Like the anxieties of modern life and modern relationships. Being out there makes me a better person. Being out there makes me more independent and sharpens my desicion making skills. Out there everything is simple, even though the reality and rules are harsh.
On land everything gets misconstrued, so I had to start keeping a planner.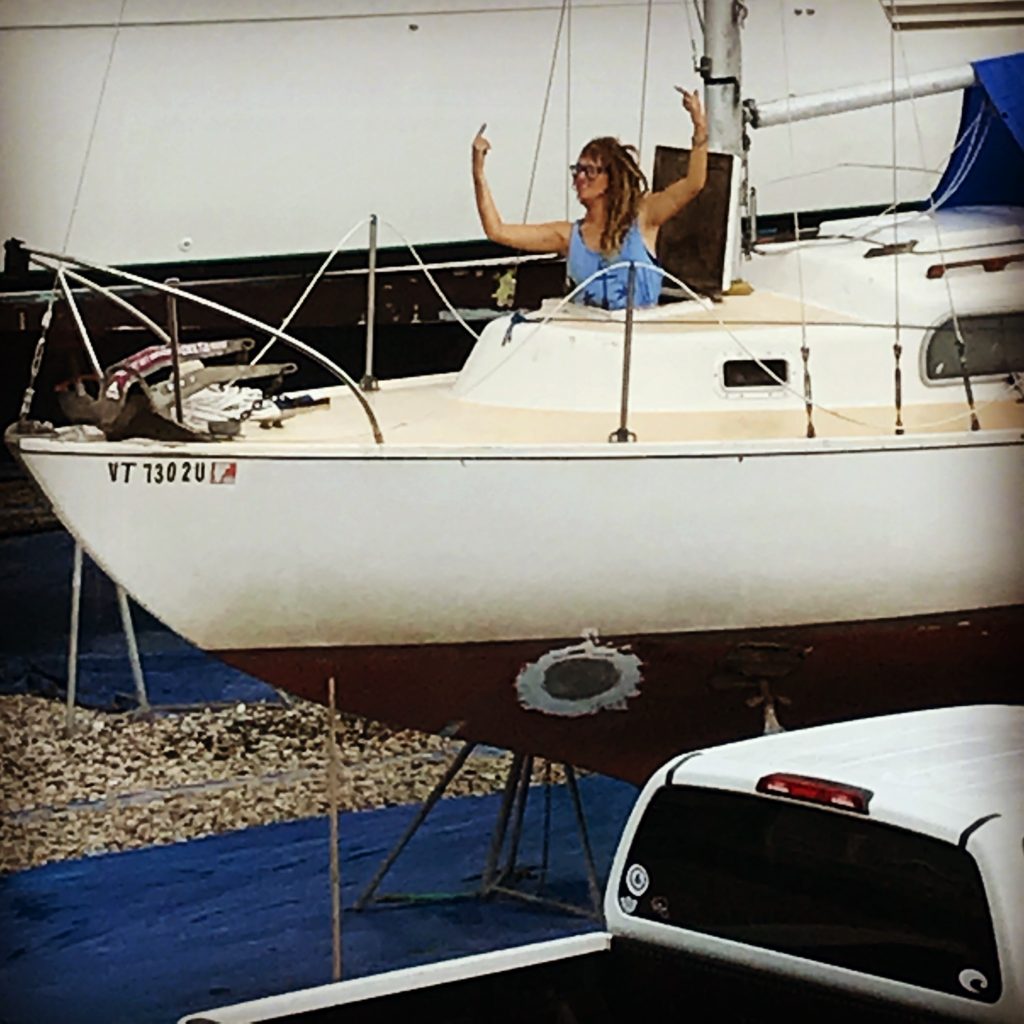 "I don't do well alone," my friend says. This is over the phone. Maybe that's why he's talking to me at 1 a.m. The funny thing about being alone is I only notice it when someone else comes along and points it out. Going down the Hudson river, getting shit out into the Atlantic ocean at the bottom of the tidal universe, my six horse power engine buzzing and my main sail struggling to stay full of air in the busy harbor. The passing ferry wakes are mountains I climb and careen down. There are tankers, container ships, water taxis and I don't know which way to go to get out of their way, so I just hug the buoys. Content with running aground or into a bridge pillar if it means avoiding collision with one of them. I'm shit out into the Atlantic ocean and the wind fills my sail. I turn off the engine.
I am completely alone.
Everywhere I go there seems to be some old salt with thousands of miles under their keel that believes in me. However for every one of them, there is someone who thinks I am fool hearted. -From the Log, May 2017