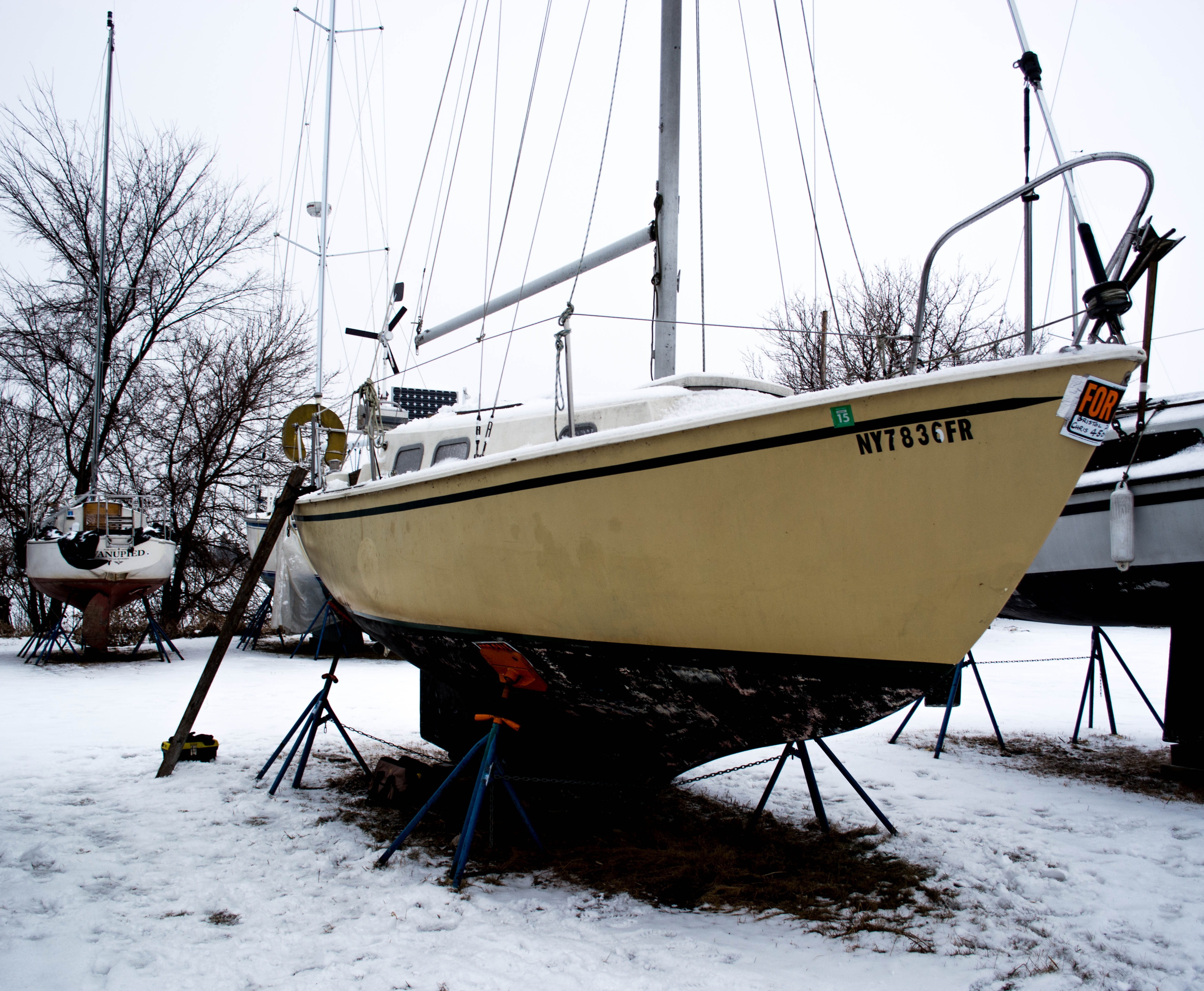 If only fools rush in then I must be some kind of genius, 'cause I've been nursing this boat since November when I had a mere $900 to my name, and not a clue where I'd get together the money, or the nerve, to buy anything other than a bag of rice.
Yet somehow, with the help of my parents who allowed me to move back home to save money for the purchase, and three jobs, I've come up with the funds to buy, outfit and sail my very own magic carpet.
The catch? She's buried in ice until May. Oh yeah, and I barely know how to swing a hammer.
In no way is she perfect, but such is the life of 40 year old boat. As I rushed around today negotiating, typing up a purchase agreement, contacting the DMV to see if her lack of a title was an issue, entrusting the bank to convert all of my cash into a  piece of paper, and leaving it up to pony express to deliver said check, I've hardly had a chance to realize what I've done.
I've just bought a sailboat, and I'm in way over my head.
So, how does it feel? Sublime; that moment in time where terror parallels delight.
"Thing about boats is, you can always sell them if you don't like them. Can't sell kids." –Lin Pardey
Like what you see? Follow the journey and get updates from the poop deck.