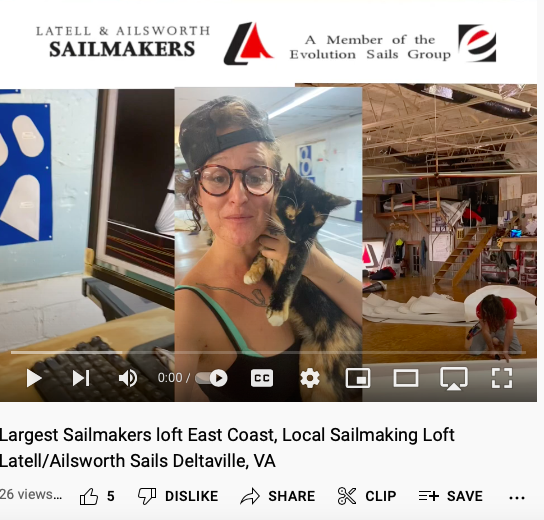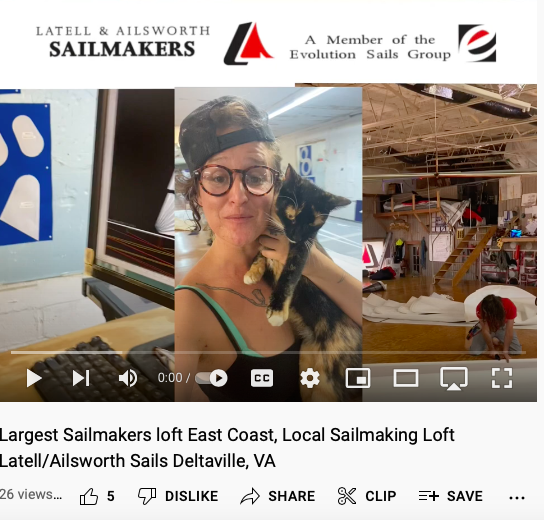 Take a look inside the magic that happens when community, career, passion, and a conscious approach to capitalism collide! Meet the literal sailmakers of Latell Ailsworth Sails, a trade that employs both traditional sailing skills and the latest yachting industry technology. In a marine industry moving more and more toward globalization and remote consulting–Latell Ailsworth is a brand and business that prides itself on it's partnership overseas, as well as a strong local and regional East Coast presence. Is it any wonder Latell Ailsworth Sails, of Deltaville, VA–a small yachting center on the southern Chesapeake Bay–is a division of a Kiwi Company?
The kiwi's may be a small island country but has a strong yachting history, along with modern democratic socialist practices. It's capital, Auckland–is known as the City of Sails. In fact, its the first place I ever sailed and where I got into this whole sailing mess to begin with! My first day sail ever was in NZ (fun fact: the letter "Z" is pronounced "Zed" in N Zed). Latell Ailsworth overseas partner is Evolution Sails, a New Zealand sailmaking parent company.
I loved New Zealand and have pretty much just been trying to get back there ever since. By yacht of course. I told Latell I'd get the Evolution logo tattooed on me (which he did not endorse…yet) as a testament to my commitment endorsing this opportunity to low key partner Evolution Sails–I mean maybe the parent company wants to sponsor my return to Aoteaora (New Zealand in Maouri, literally translated to Land of the Long White Cloud).
Now I'm day dreaming again.
Sometimes it feels like I have a goal, I chase it, I get the opportunity, and then I have to do the actual work and the entire time I'm just dreaming of the next thing to chase. So before I get back to New Zealand I've got to just get back to my boat eight hours east of my current locale, and well, go finish my new Genoa furling headsail a few hours south of my boat, and then bring it to my boat, bend it on, photograph it and send it in on time for the deadline to SAIL Magazine to meet my contract for the October 2022 Issue and the Annapolis International Sailboat show.
Ha, and then sail my boat down of course. To where I have to finish refitting her and launch some entrepreneurial endeavors.
Can I pull it off? I usually do, in some way or another. It always works out in the end.
If you enjoy this video please check out @dinghydreams on YOUTUBE + Instagram! Help keep this site afloat please consider a donation.