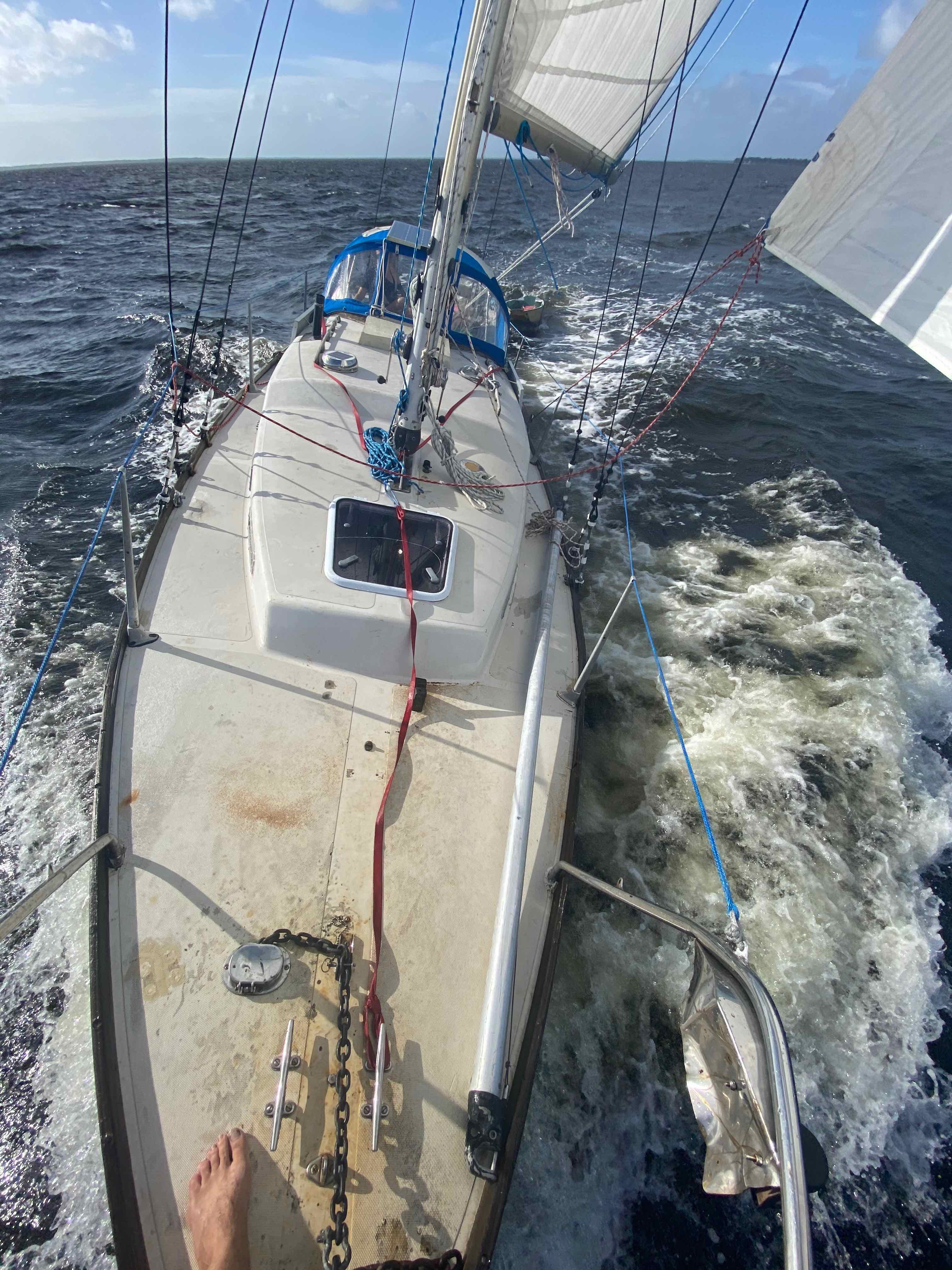 When I first met Sam Holmes I had no idea he was famous. We ended up following each other through Instagram due to our respective tag lines; his is "Sailing Oceans in Questionable Vessels," mine is "Just Say No to the Marine Industrial Complex." When we ended up in the same harbor I learned he crossed the pacific from California to Hawaii on a 23 foot boat, and was now sailing his Cape Dory 28 on the East Coast. He also had a YouTube channel with some videos clocking millions of views, and what I would later learn has a cult following.
Our encounter was brief but profound. I was impressed by his voyaging and he was impressed with my boat and work I'd done so far. Sam said I reminded him of the famous sailing anarchist Moxie Marlinspike. Even though I'm nothing like Moxie, who literally designed the encrypted messaging app Signal, I was honored and felt seen. He was going north and I was trying to tie up lose ends on the Chesapeake.
We vowed to meet again.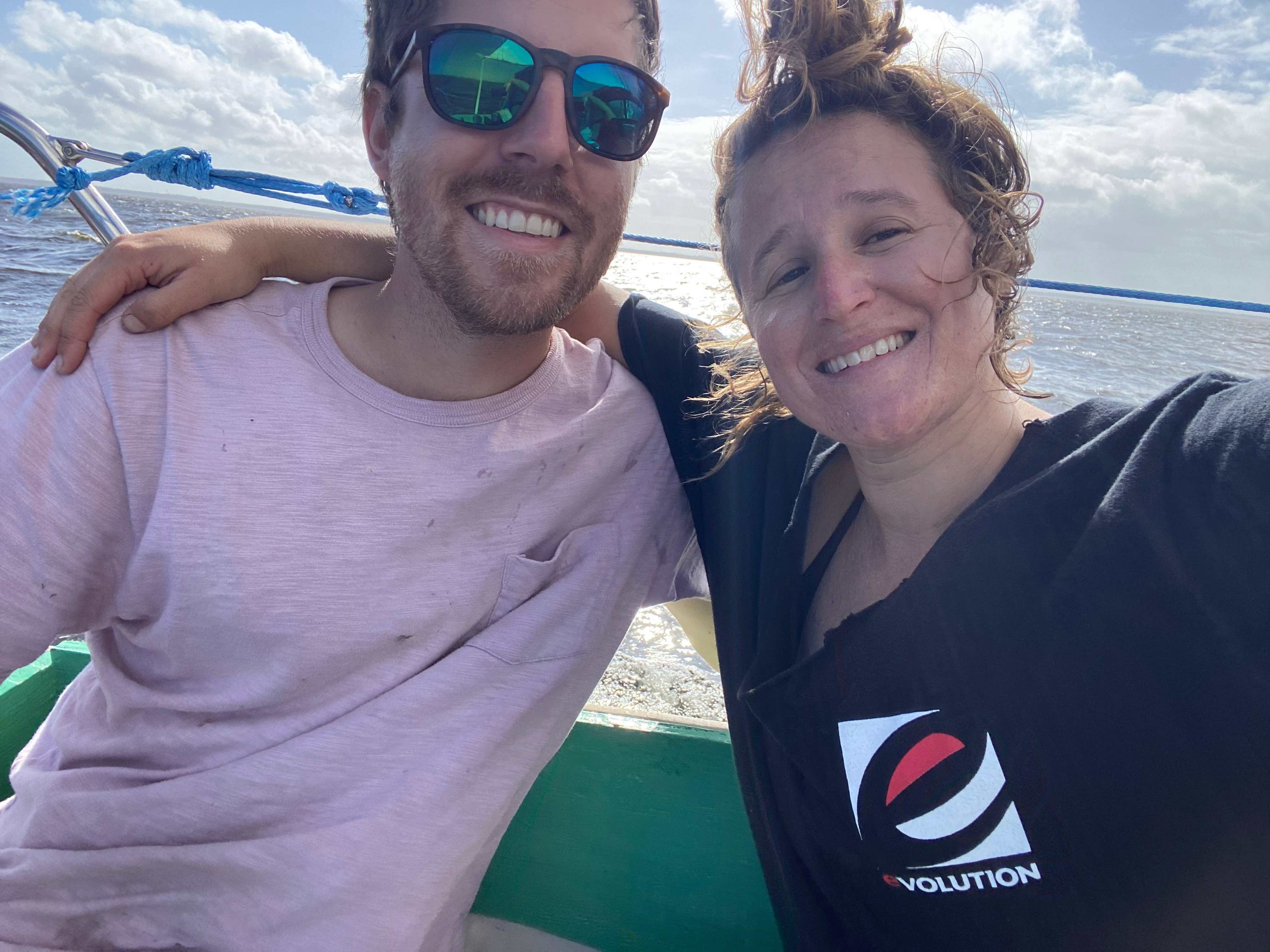 Sam and I quickly became long distance buddies. He helped me come up with the idea to try and recoup the fees slammed on my friend and I for painting my boats bottom with some messages. He offered me lots of advice and stories about ocean sailing. While I taught him about bronze chain plates and white privilege. With a good amount of shit talking on each other intermixed. He gave me his dinghy, which was an awesome skin on frame nesting dinghy that I tried to bring back to life, but Sam wasn't kidding about questionable vessels.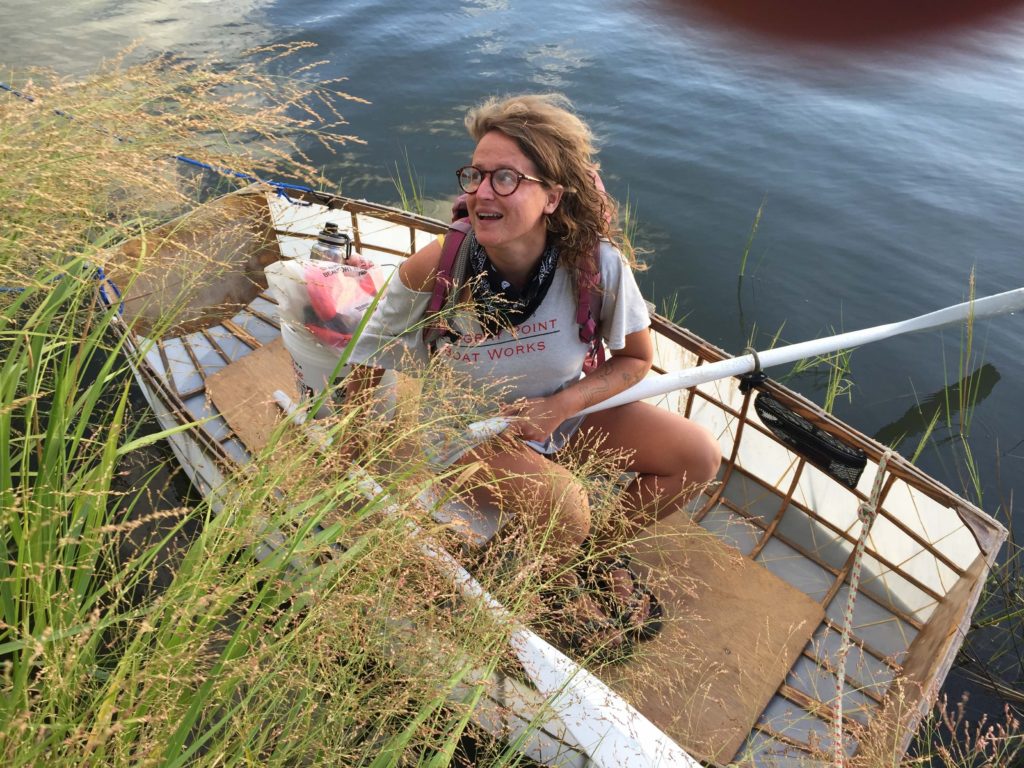 I tried to rehab the dinghy but it was starting to seriously sink before I even left the dock. When some of my friends who followed Sam's channel found out I'd met Sam I jokingly started to say "He gave me his dinghy, but we didn't make out!" 
Eventually, I told the joke to Sam. At which point we both entertained it for like one second before quickly realizing we are much better as just friends. And the rest is history…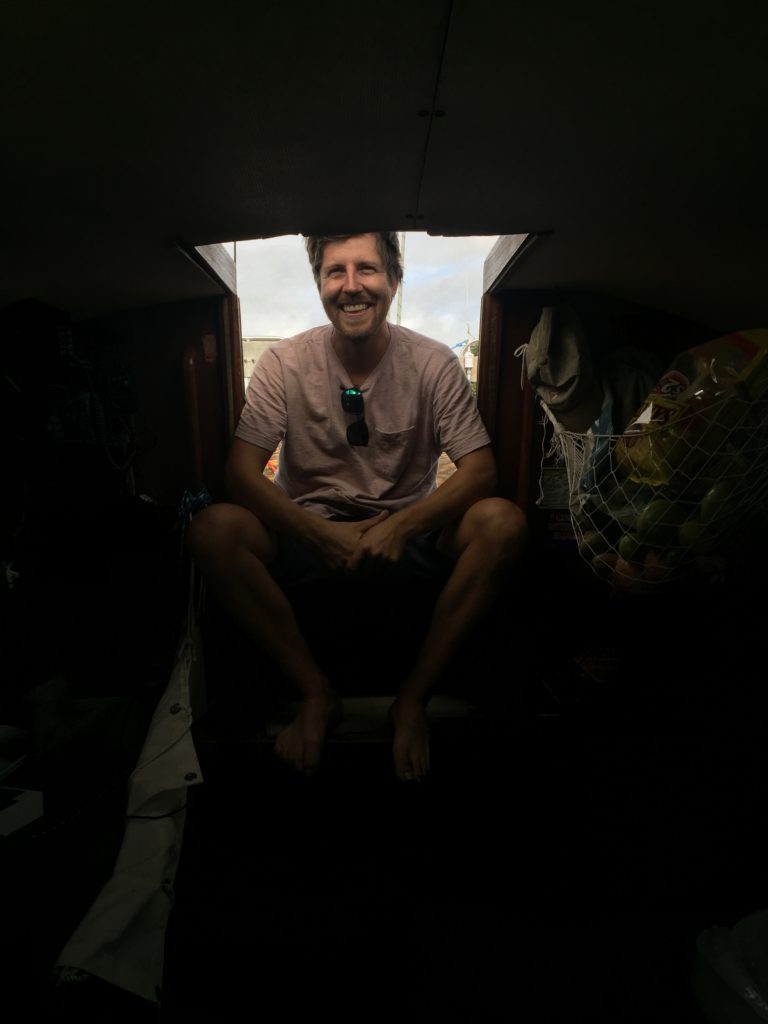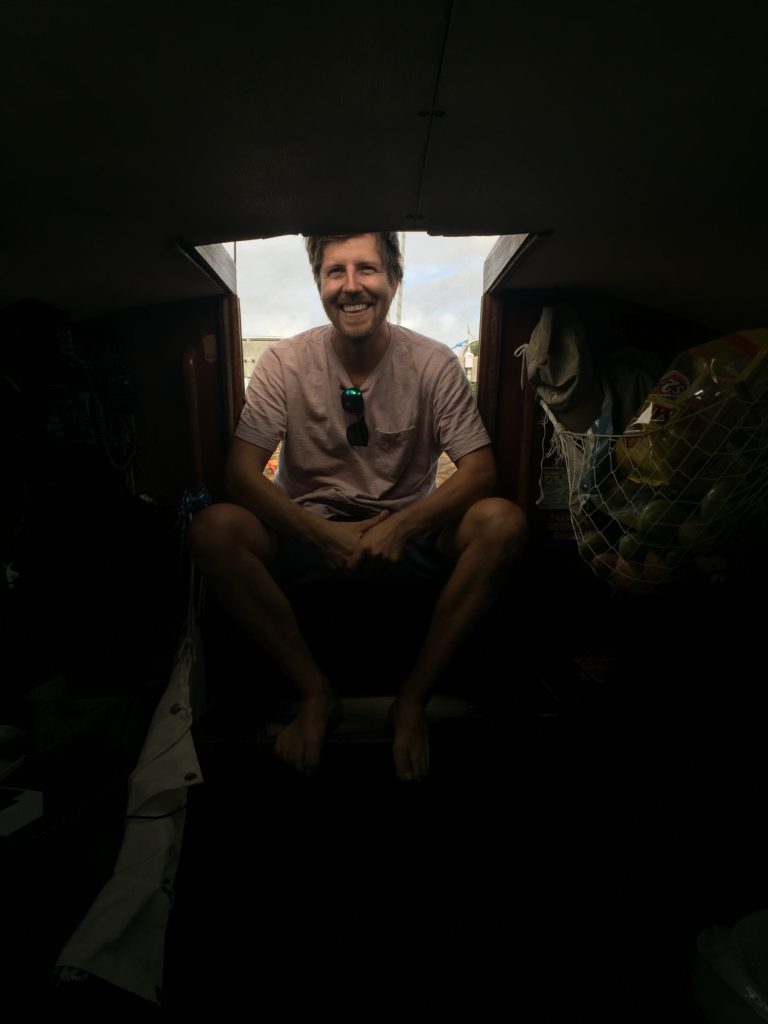 Sam and I are literally on other ends of the spectrum. He's hyper focused, I'm ADHD. He eats fast food and I eat vegan. He worked for Disney as an engineer, I'm an underpaid writer. I wonder sometimes about my close sailing mates, would we be friends on land?
I finally caught up with Sam again in North Carolina after a 20 hour sail south on the Pamlico Sound. I was greeted in the harbor by Sam on a skiff with a local teenager from a family he'd made friends with, also fans of his channel. He handed off homemade vegan tamales to me as I anchored under sail. Later we met up at the free private dock where he was tied up. It was like our own little island when we walked to the fancy marina where we had the shower codes down the forest lined street. I forced him to eat vegan food. We had a sleep over in separate settees aboard his cozy boat. And he helped me run mundane errands.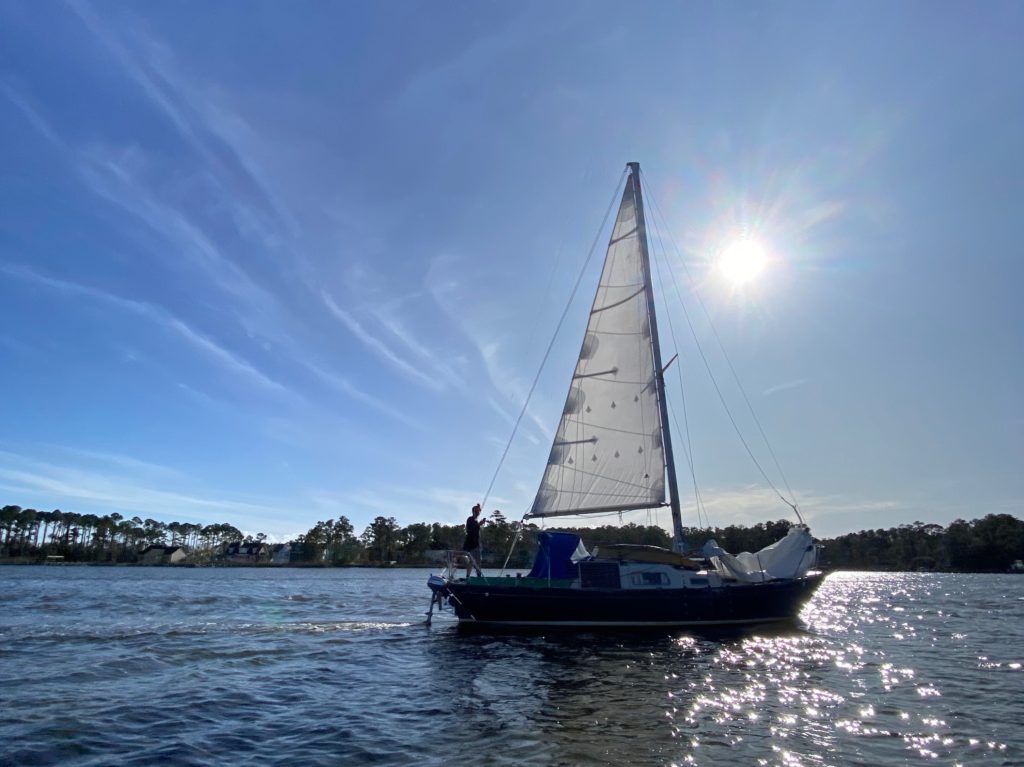 Sam was headed inland and I was headed south but we got to sail together aboard my boat on a blustery day. He filmed it for his YouTube channel. I tried to bail the morning of our sail, to which Sam said, "Don't be lazy, Emily."
And I replied, "Lazy is a term invented by capitalism and not in my vocabulary."
It's been a running joke about how I've never actually watched his channel, because we are friends in real life. So, I don't really need to. I get the behind the scenes Sam Holmes Sailing pretty consistently. One of our favorite past times is where I read my latest essay aloud to Sam on the phone. Another common theme has been when I'm frenetically trying to get my shit together to get off the dock, or finish a project, or make a passage. I'll ask Sam to hold me accountable. Then i'll completely forget I asked him to do that and get mad at him when he does it. Like, why you hassling me bro?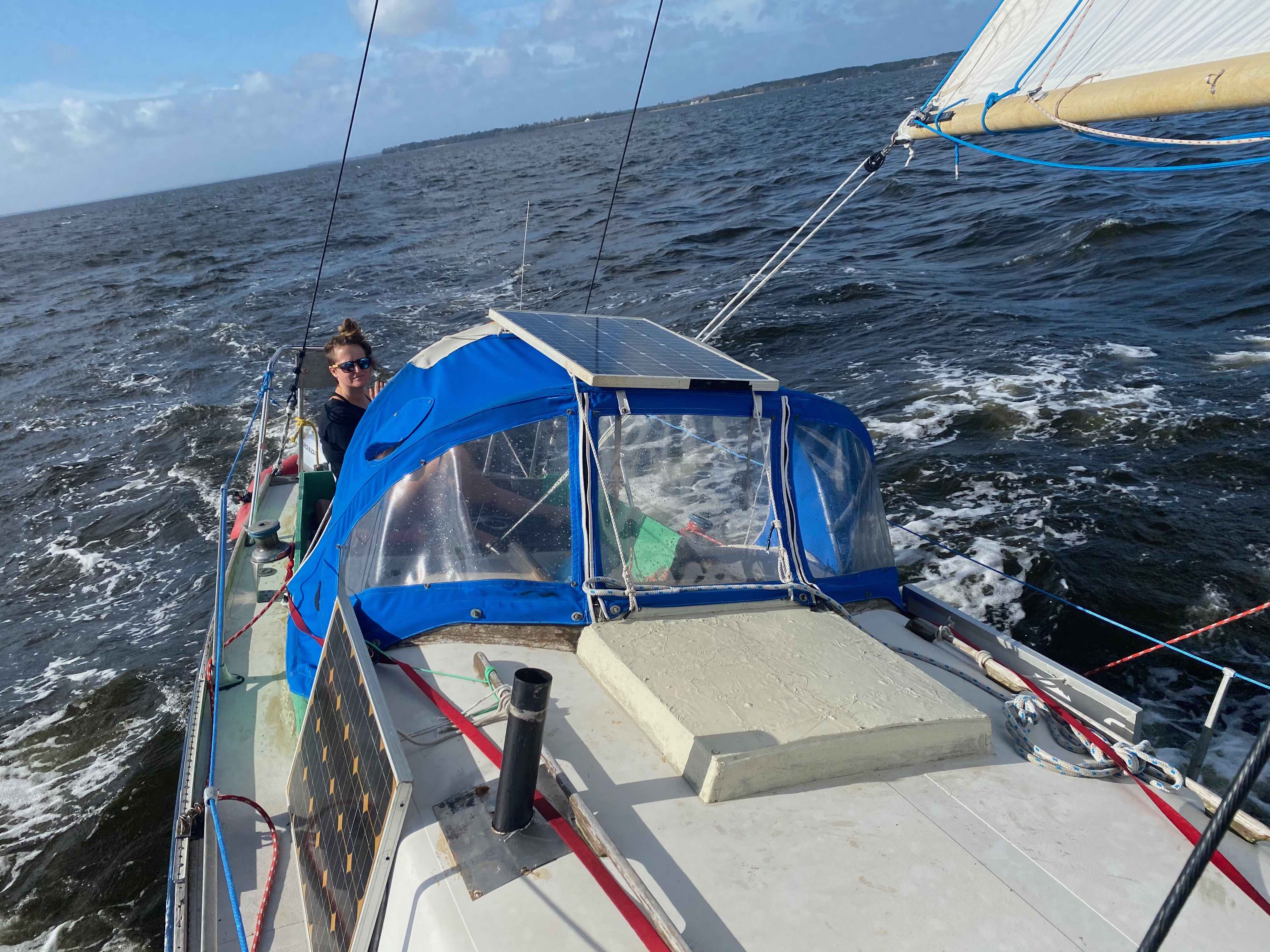 During my most recent conversation with Sam I started coughing abruptly to which he responded casually, "you hitting the bong?" I was just choking on some coconut snacks but you catch my drift. He'd just finished shaming me for deciding not to go out a particular inlet because I couldn't get against the currents and I was afraid of the wind over tide. But we can't all be as brave as Sam Holmes. At least, not right away.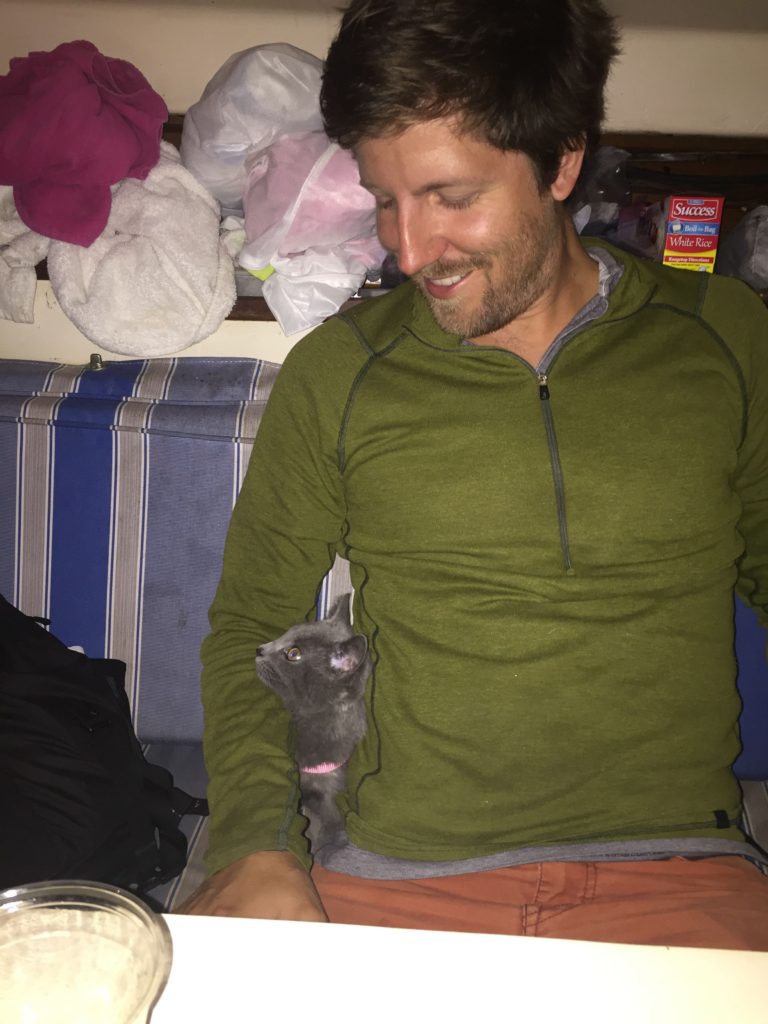 That's what makes him our hero.
[email-subscribers-form id="1″]