November 4, 2017. Solomon's Island, MD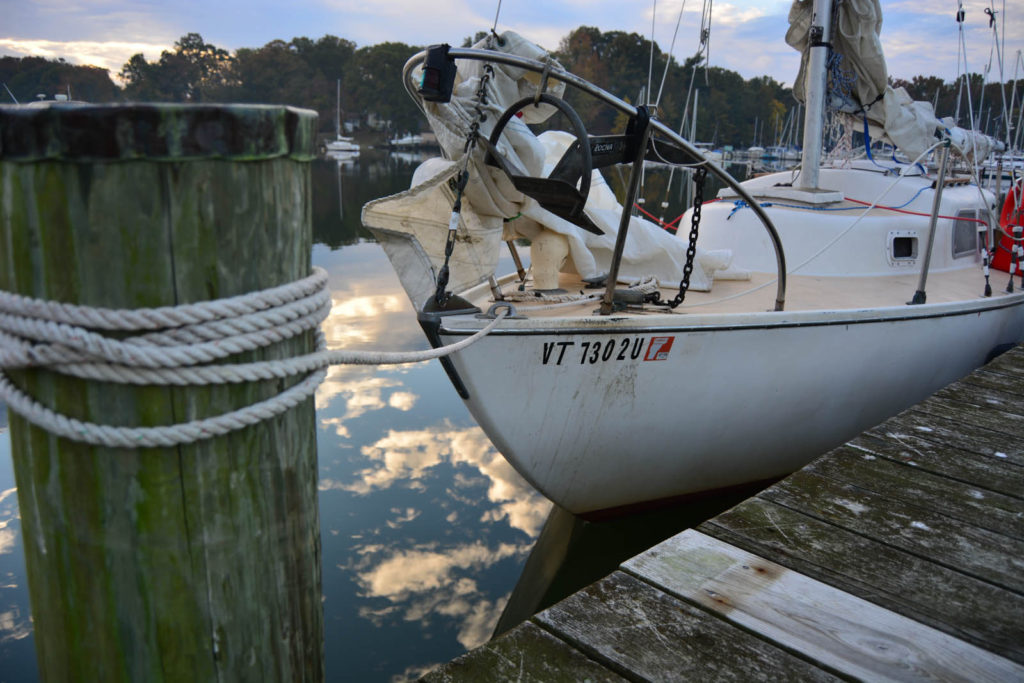 I'm getting closer to the 'conch dock.' I can feel it. There are pelicans. I don't want it to end, sailing the Chesapeake, but it's getting cold. Today, the water grey and glistening, had sloppy, choppy waves with little crests that broke and disappeared under my boat's keel. Sometimes a rogue set would send Vanupied careening into their troughs, knocking the wind out of her sails. But there wasn't much wind to fill them anyway. As the remaining gusts from the cold front dissipated not much was left, but the leftover seas never did really settle. I should have flown the big genoa only. Could have made better time.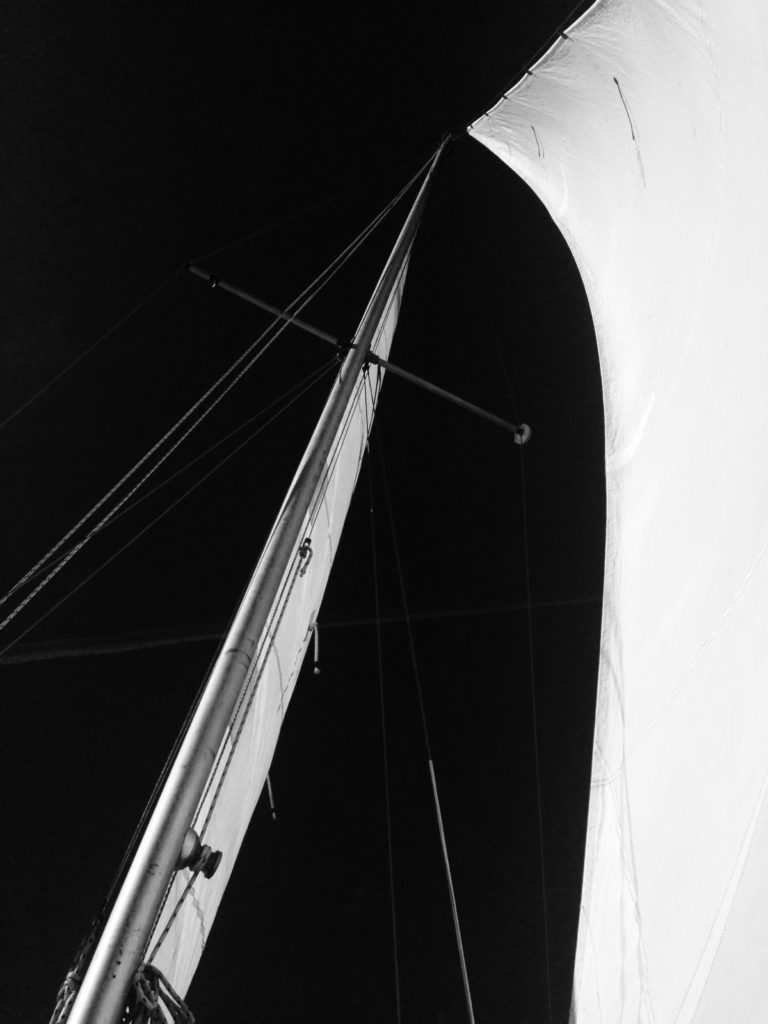 As it was 20 miles took nine hours and I arrived after dark to an empty anchorage in front of a tiki bars, piers, and buildings on stilts. One restaurant was playing some golden oldies and the free entertainment was welcome aboard. While squaring things away on deck another boat came in and I heard her captain call to his crew,"We'll anchor just behind this guy."
"Hey!" I yelled friendlily. "I'm a GIRL." Sometimes I want to shout it from the rooftops.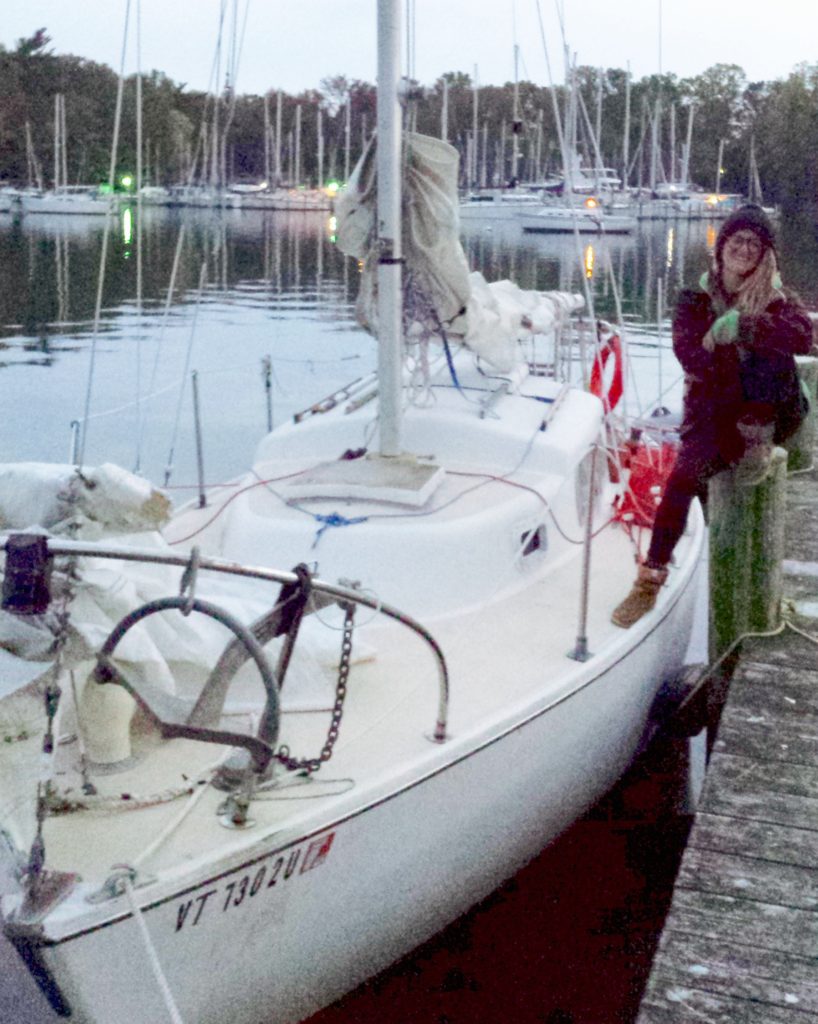 Turns out it was the sailor on the Grampian 30 I met in Annapolis. He's cruising with his wife and two daughters. They invited me over for a feast of Dahl, spinach and fried paneer for which I was much obliged. Despite being horrifically lactose intolerant, I devoured the cheese dish and yogurt sauce with vengeance. It was the most food I'd eaten in a single setting in ages. Their eight year old daughter, while only in third grade, could probably write a thesis and it turns out she gives excellent back massages. Her hands did a good job kneading the knots in my back from days in the cockpit and crouching around inside my boat's little cabin–but her endurance was a bit lacking. Oh well, she's only eight. She'll get there.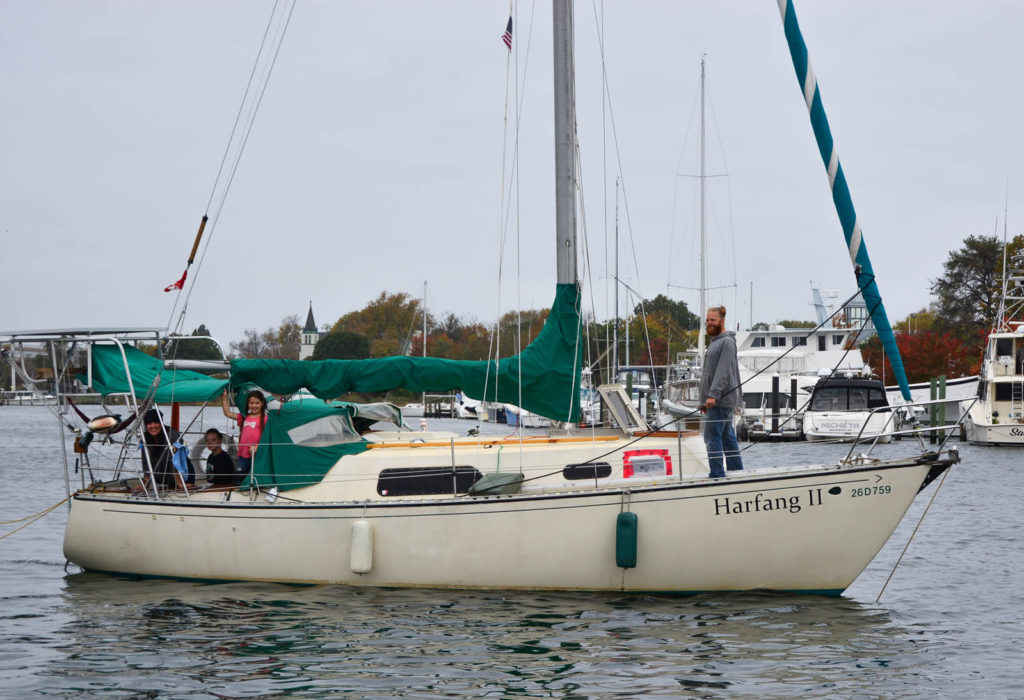 Upon arriving I really wished I'd had an extra $20 to go ashore for a burger and a beer at the restaurant playing the oldies–this, however, turned out to be much better.