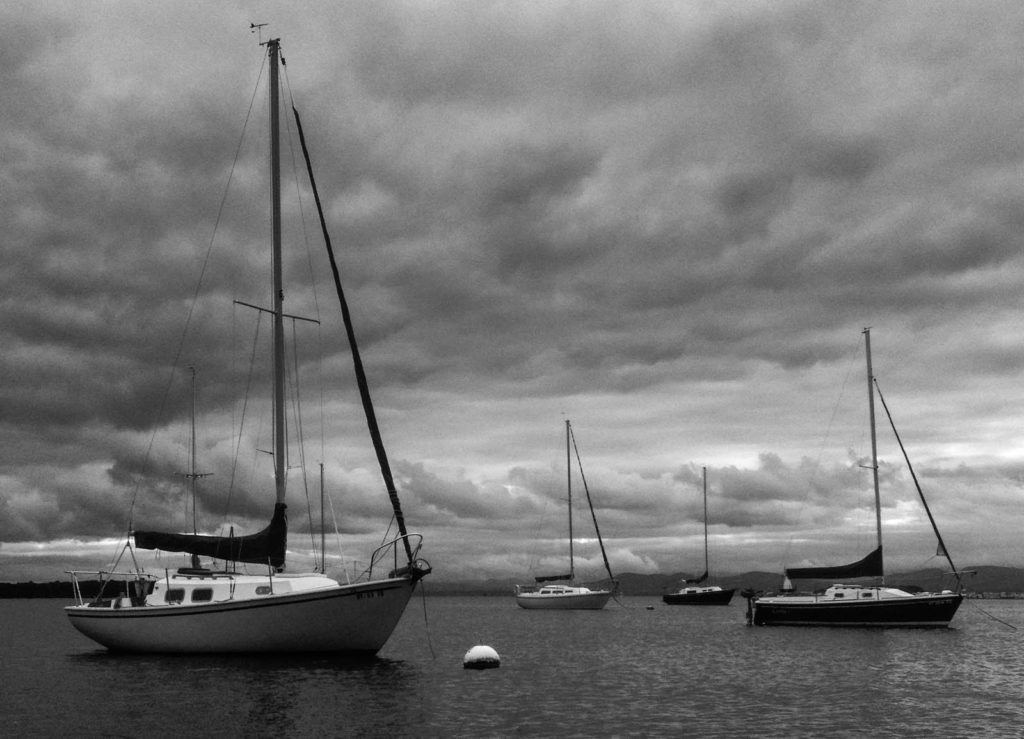 It's mid September and I'm nearly a land based mammal once again. I don't know how I've managed it–to become busy, nearly gainfully employed, riding my bike through the city streets, shopping at the expensive co-op.
But there's an antidote. I still live on my boat. Exposed to the elements. Like the rolling swells of southerlies that still prevail, the dropping temperatures as the month passes by. The morning dew, the setting sun. Exchanging pleasantries with my harbor mates. Watching them come in late at night silently under sail.
My body tells me it's time, or almost. The lake is starting to become too cold for bathing. My chest felt heavy this morning from the cold. My provisions of dried goods from the beginning of the season have nearly run out.
But I'm not ready to leave.
"I don't want to go to shore, I don't want to leave it.  Shake my hair because I wana stay wet." -Dive Shop, Paihia, NZ