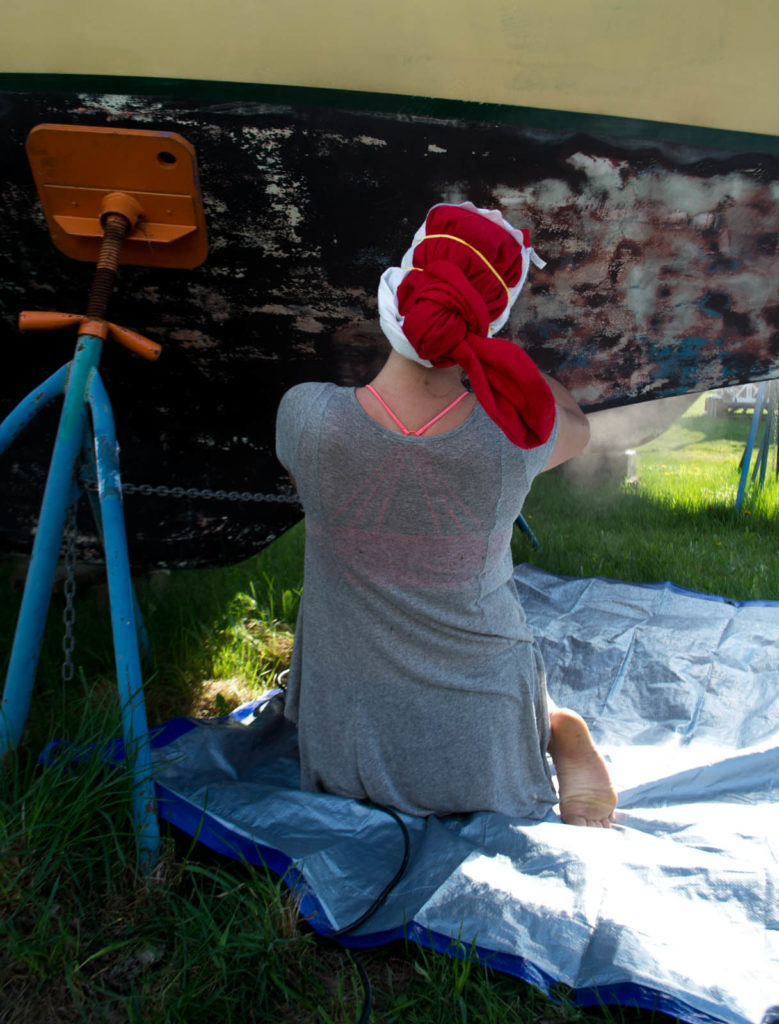 Met sailor Jon from the Catalina 25. He's been sailing for forty years. He helped me rig up the main sail. I think that he thinks I know nothing, but that's okay because I absorbed everything and wound up rigging it by myself. He gave me a shackle for my furler. He's bringing me a 3.5 inch hole saw to install my manual bilge pump, which is excellent. He also made fiberglassing sound easy, and I'm a little less intimidated to glass in the block on the starboard chainplate.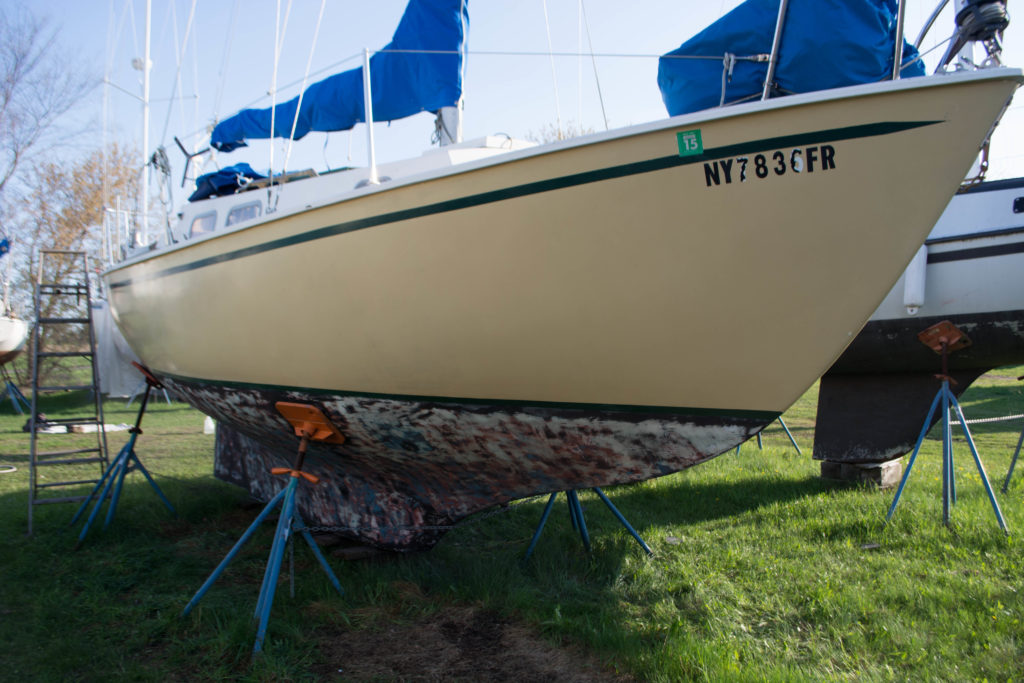 Gina basically prepped the whole bottom. I have weak arms and am not flexible. She's a strong yogi. It was a good job for her. We took freezing hose showers after being covered in what was probably illegal and definitely toxic paint dust.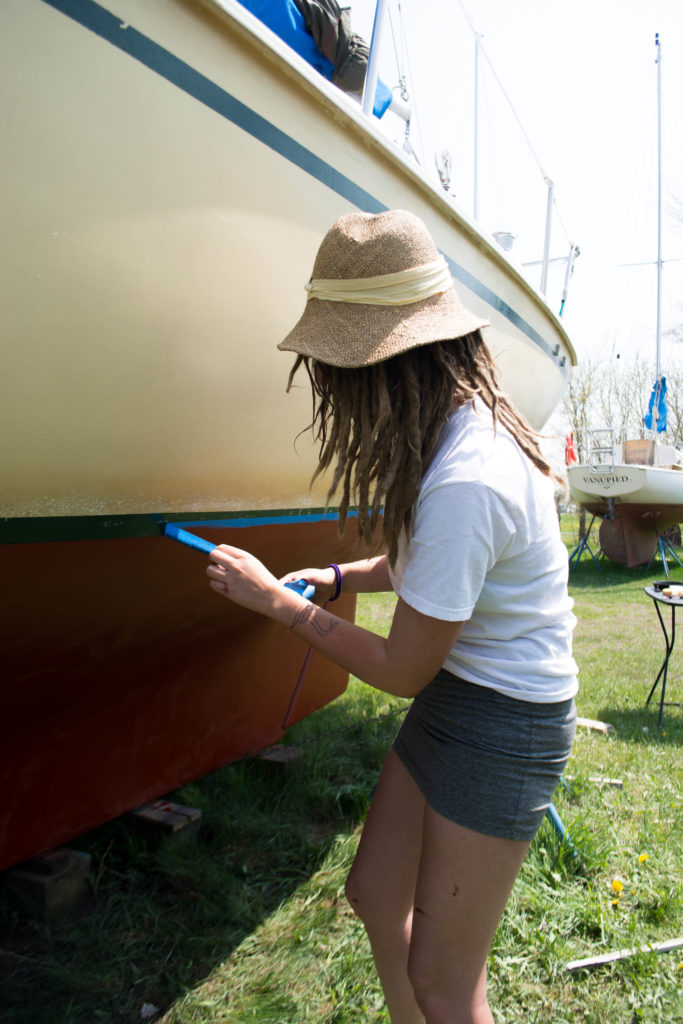 Quinoa and veggies for dinner. She's still surprised I can cook. I guess it's been a while since we were roommates in college. Raising the sail in the boatyard was bizarre. It felt like we'd just take off flying into space.