"Coraggio," my Italian friend said to me as he left. "Courage."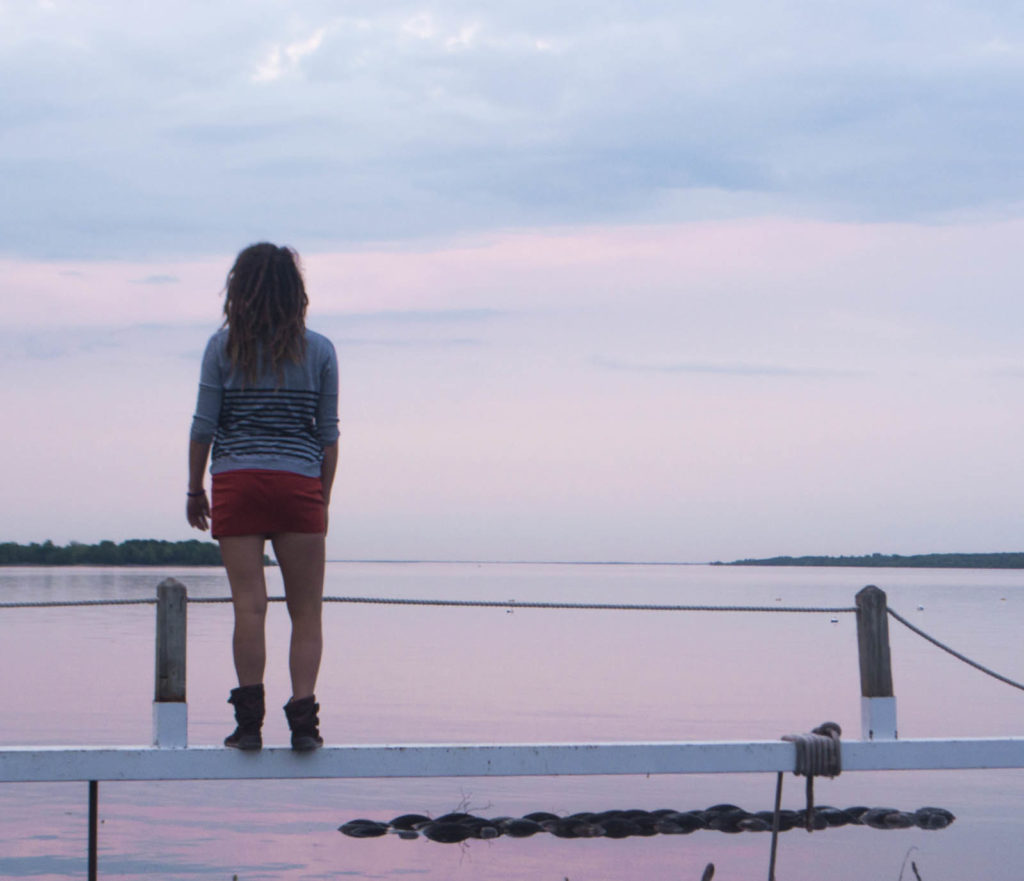 My launch has been postponed as I wait for a part to arrive for my outboard engine that I'm not sure I know how to install. It's my fault. I waited until the last minute to do an engine checkup because I have absolutely zero interest in that part of my boat. It's beyond my realm of consciousness. Now it's a holiday weekend and the part I need won't be shipped until Tuesday, my scheduled launch date.
Sometimes I feel like I'm at camp or somewhere else magical you go as a kid. Running around at sunset from boat to boat celebrating the projects completed, and commiserating those that went wrong. Showing face at campfires. I know everyone. I'm starting to understand French. I sat on a friend's boat with the best view in the yard, of all the masts and white hulls lined up in perfect order, and he taught me how to smoke a cigar.
When my engine actually started I was elated, but right away I noticed it wasn't spitting water. Something was wrong with the intake (or is it the outtake)? Regardless, the cooling system on the engine was not working. A few minutes later I had a crowd of all my boatyard friends around the engine as we tried to diagnose the problem. We cheered in unison when it would start, and sighed together when it failed to expel water.
It takes a village to raise a sailor.
When I learned my engine would need a repair, and my launch would probably be postponed, my heart broke a little. I sat in a friend's cockpit and cried my first tears of this journey. I felt like I'd put in so much work and that the boat and I were ready to launch, only to come face to face with a problem that my skills are too limited to fix.
The engine needs a new impeller. I've ordered the kit and spent a long time talking to my friend who is an airplane mechanic about how to make the installation myself when it arrives. He helped me to order the exact part online and gave me the formula for annual engine maintenance that I can do myself.
It will be mid-week when the part arrives, with few people around to help me–so I'm scared, but I think I might be starting to understand the iron beast that resides in my cockpit.