Early September
I went back to the boat today for the first time since she's been hauled. Other than a short drive by, we haven't seen much of each other. She has a fine spirit, one I feel mostly while I'm inside her cabin. But in so many ways she's so wrong. So basic. So rudimentary. Bare bones.
I'm not an artist or a craftswoman when it comes to boats. I cannot turn her into the restored vessel she could be. Rather, I'm not sure I want to. 
I'm afraid I've fallen out of love with her lines. Maybe she was only right for me for the lake…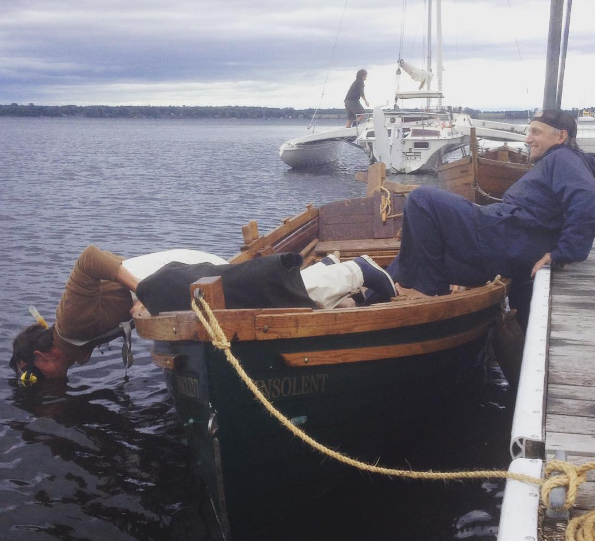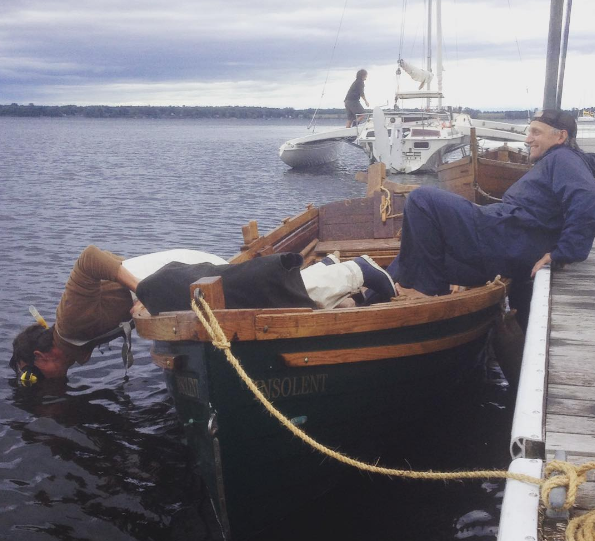 It's hard to believe it's been over three months since I was charging through Cumberland Straits with Jeff and Danimal on the Space Station for the annual 75 mile McDonough race. How I convinced them one night after far too many beers that we should do it. How I nearly bragged to my harbor mates about the 25 knot sustained wind prediction. How our spinnaker fouled on the start. How the halyard snapped not long after. How the we ran aground off Nichol's Point and cracked the daggerboard right off. How my mate's words were echoing in my head as it happened. "Nichol's Point. Badlands." How it was now blowing a consistent 30 kts and we had to beat our way home into 6-8 foot waves on a trimaran with no ballast, and no daggerboard. "The beatings will continue," was no longer a joke we said when someone didn't tie a proper cleat.
How we reached the straits and only had two choices: go back and seek shelter, or continue on and seek shelter. There was nothing in between. I'm sitting in the doghouse watching Danimal's face as he tries to keep us pointed as high as possible. We have a double reefed main and a tiny bit of jib. Another wave crashes over the yama. "SHELTER," he says. "We need shelter." Which we found, finally, in a swamp just off the Plattsburgh Boat Basin, where we run aground again before tying up to the town dock next to two revolutionary war re-enactment row boats.
When we get back to our home port, everyone is going back to their houses–and I'm going back to the little cabin of my boat. They wait for me to row my dinghy to shore. Looking at my boat, elegantly poaching a mooring ball, I say, "It's funny–after all that you guys are going back to land and I'm not."
"Of course you're not," Danimal says. "You're a mermaid."