To go without shoes. To go barefoot. Barefoot vagabond. These are the translations I've gotten for the name of my newly purchased little boat, Vanupied. Here hull is American, but her spirit quintessentially Quebecoise. It's only fitting I wound up with a French Canadian boat after I made it my goal that summer in the French Canadian boatyard, rolling tobacco and walking around in a little red scarf, to prove what a francophile I was.
My stereotypes of French culture aside, it seems Vanupied and I were somewhat destined to wind up together. I'd admired her tight little stern in the boatyard from the cockpit of my Bristol 24. She was the first boat I'd ever sailed on Lake Champlain (she launched before I did) and I told her owner, merely weeks after I moved aboard my own boat, "If you ever sell her, let me know." I even wrote a song about her while rafted together one evening at anchor that rang something like, "Oh, little Vanupied. She's always faster than me. She goes to weather so much better…"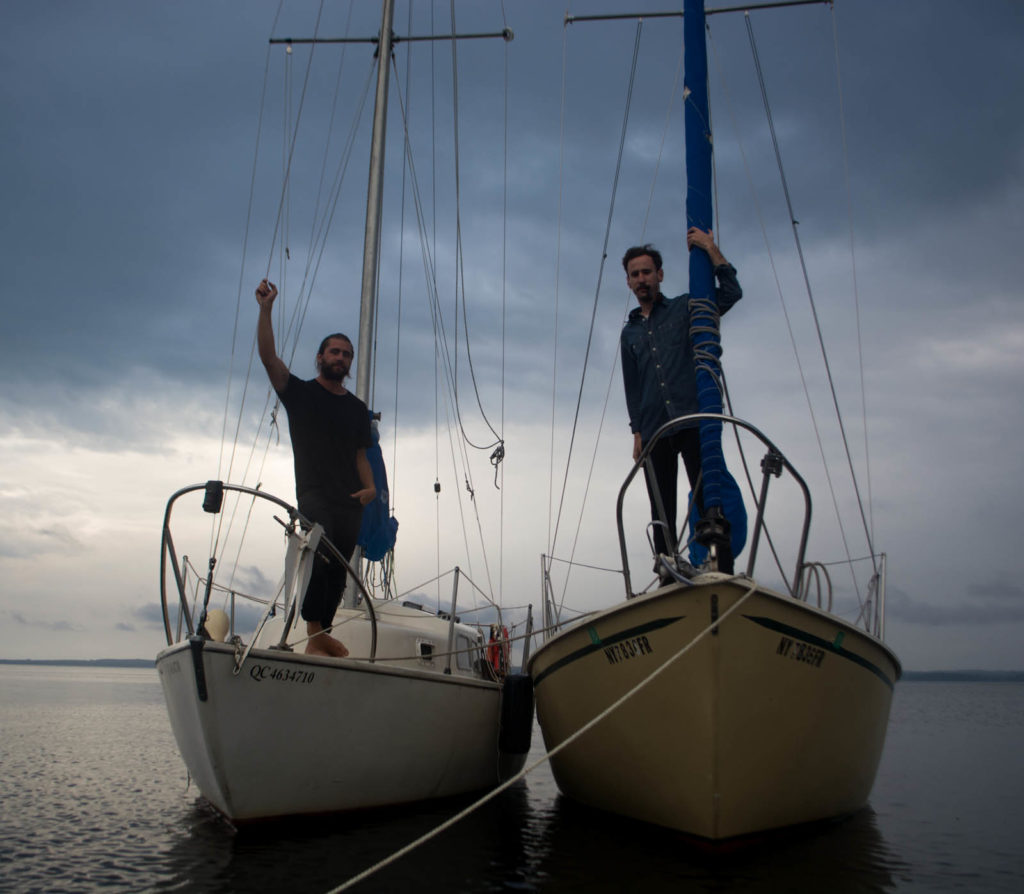 Reluctantly I put my Bristol up for sale in the Fall of 2016, after my first summer living aboard and sailing my own boat. I wanted something with a narrower beam and a different standing rigging configuration. Repairs and restoration that once seemed like opportunities and growing experiences, now felt like colossal chores on a boat that I loved but didn't want to keep long term. At the end of the season I'd realized the Bristol wasn't right for me beyond the shores of the lake and unbeknownst to her, I had fallen out of love with her lines.
I knew all I could afford on my pittance salary as a freelance journalist was another old fiberglass boat with the same array of issues, but I vowed to find a sailboat that seemed worth putting all of my time and energy into.
When I got the call that Vanupied was for sale I did a quick assessment of my finances, sold the Bristol for a song, and became the proud owner of what I'd always considered to be my number three favorite boat (falling just below the beloved Flicka 20 & Contessa 26) a Carl Alberg Pearson Ariel 26.