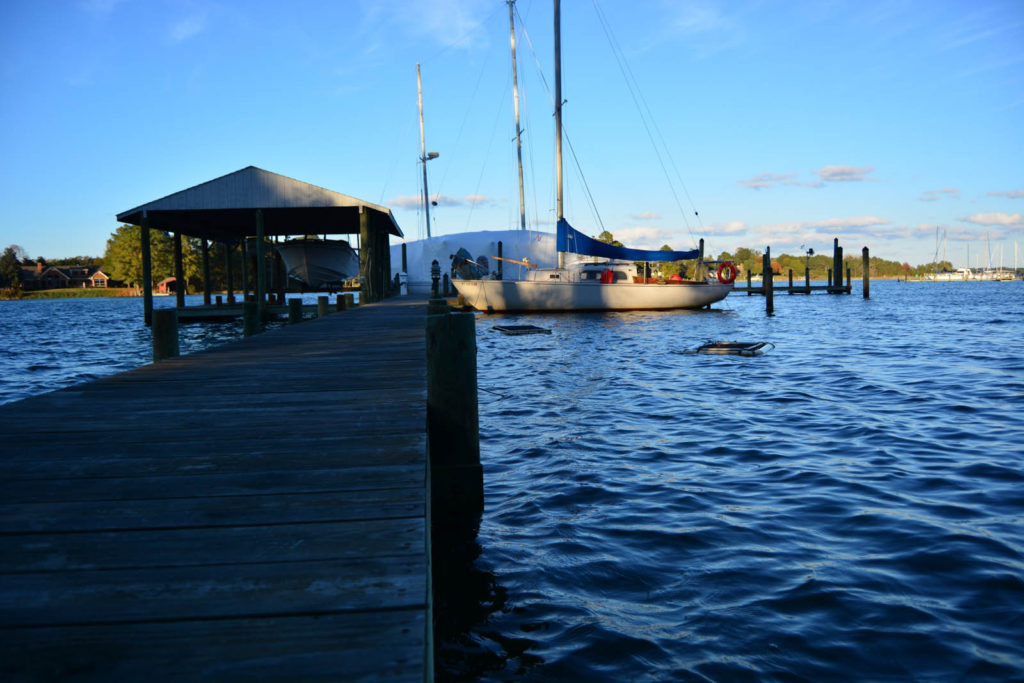 At the dock of Chris and Bill from SV Plover, a Dickerson 41 built on this here Chesapeake Bay.
Virginia. Civil war shit. Their house has a ghost. It's been like living history this trip. The Revolutionary War battlegrounds of Lake Champlain. The exploration of the new world by Henry Hudson. Modern industry steeped in the tradition of the mariner in the Atlantic shipping lanes.
And now, this here Bay that I'd certainly like to get to know better historically speaking. For the most part I've just been sailing hard. Only catching a glimpse of what is, or once was, taking place on its shores.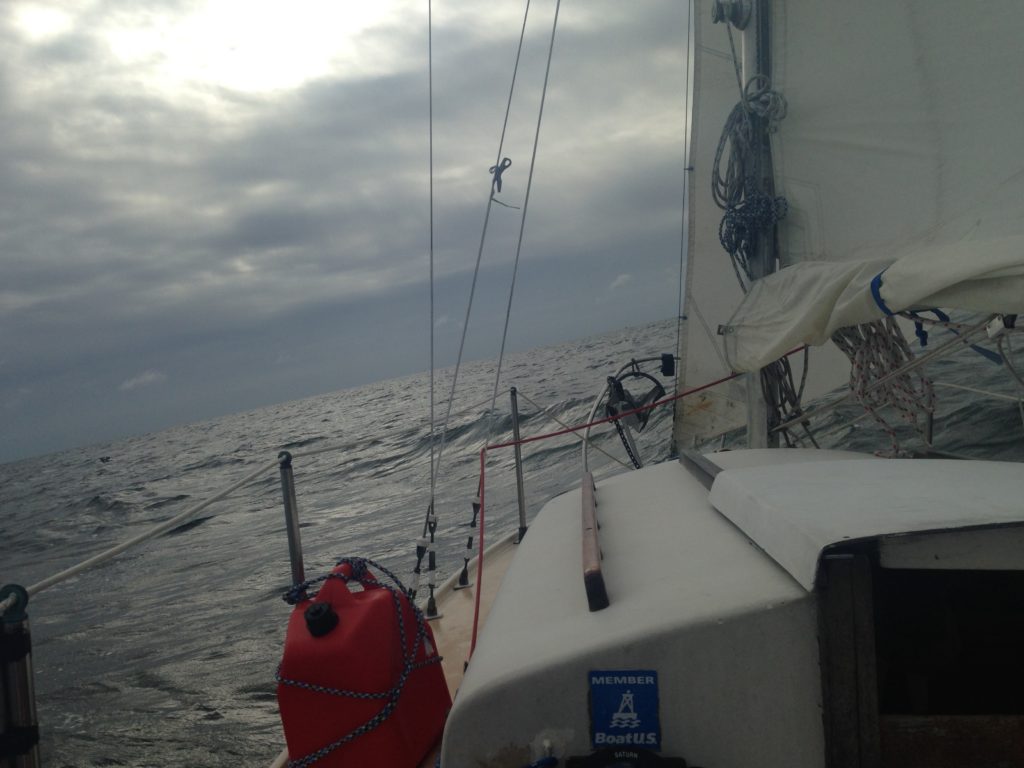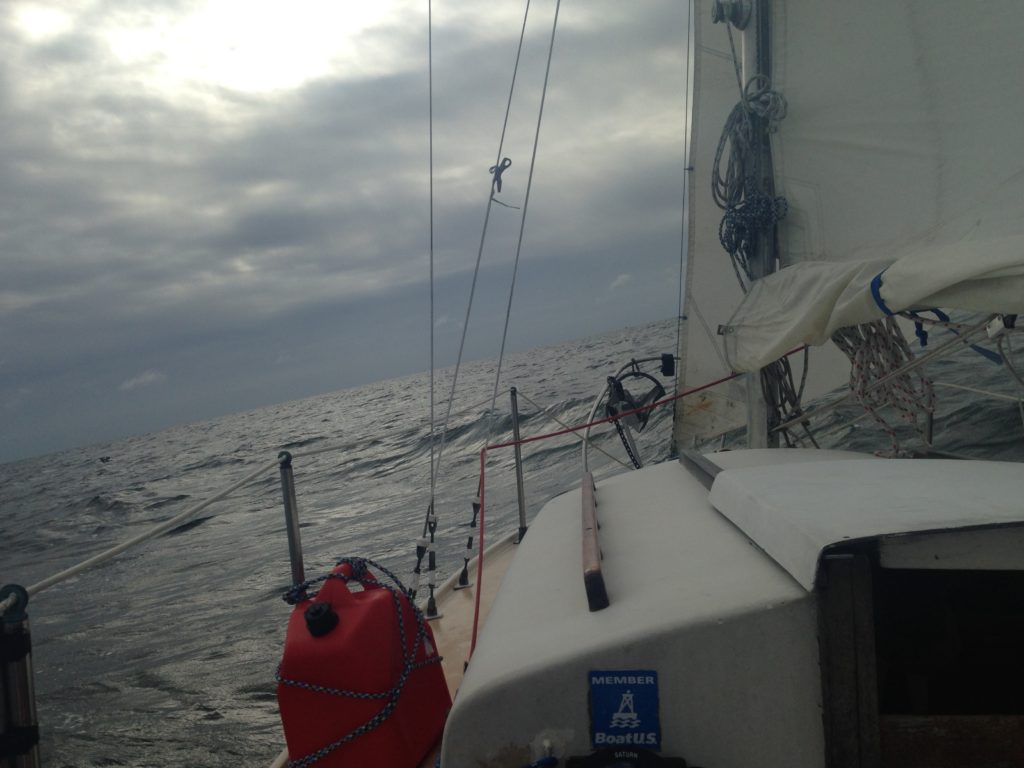 Twenty knots again today (at least it wasn't 25). Waves up to my rub rail again. Engine locker swamping with water again. I'm closing up the hole in the engine locker first chance I get. My engine needs tending to. It's been getting knocked around, banged and hassled. It's a good thing I installed a lip on the mount to keep it from shaking loose. Fucking outboards. So simple, yet so… beyond my realm of consciousness. I'm going to need it soon. I'll be in the ICW with little room to sail. At least here, for example, if the engine dies say while coming into a harbor—I can sail.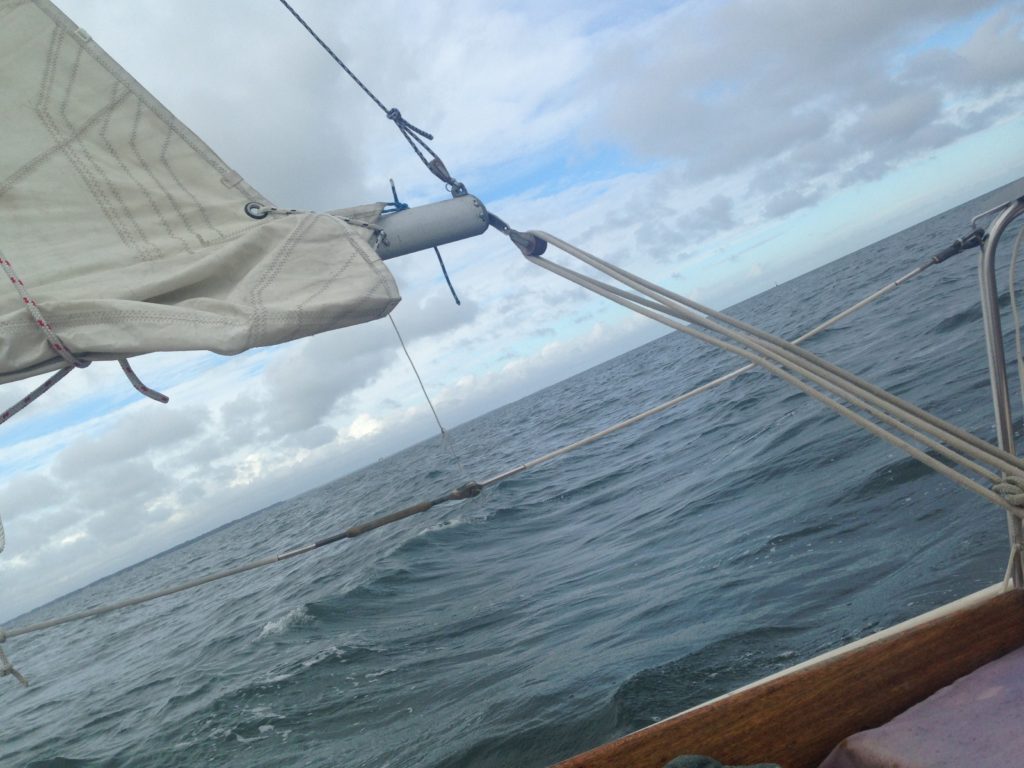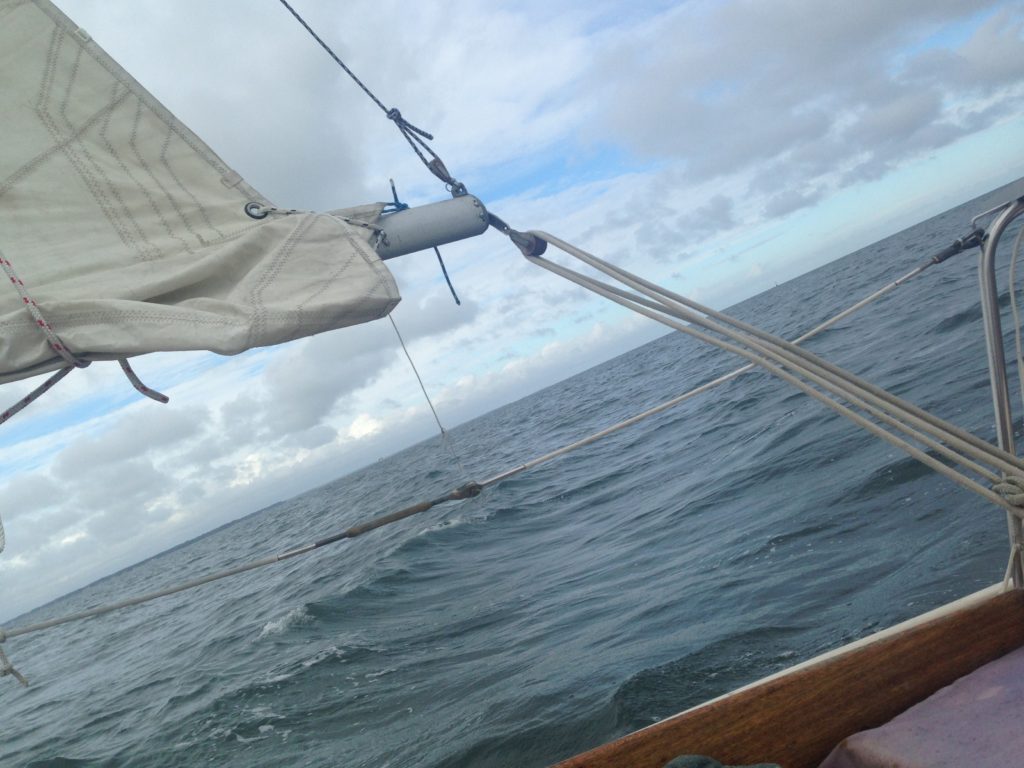 I used to sail in and out of harbors all the time. On and off moorings and my anchor. I haven't done that once since I left the lake. Who am I?
Received charts here from Aaron and Sarah. Inside was a gift of some Vermont food staples. It was a very kind gesture, of which I credit to Sarah solely, because while it may be Aaron who gave me his charts, she orchestrated their arrival.
I now have almost every chart I need for the remainder of this here venture. I still need to obtain some offshore charts for North and South Carolina. There are some options there for going offshore but man I really wish I had crew for some of the longer ones. It's the same adage—when sailing offshore off shore, I think having crew is not AS imperative perhaps because you are so far off and can actually sleep.
But I can only go a few miles off. Vanupied is simply just not equipped for the wilderness desolation 100+ miles offshore. Will she ever be? Doubtful. I'll probably just get another boat and equip her. At least that's the latest crazy plan I'm scheming. But I waffle. Vanupied could  be made right. Honestly, even the Bahamas might be slightly sketchy on this boat as is. I'm not sure. I'm still shaking her down. She's proved herself alright in this latest round of northerlies.
"It's not about the boat it's about the skipper."