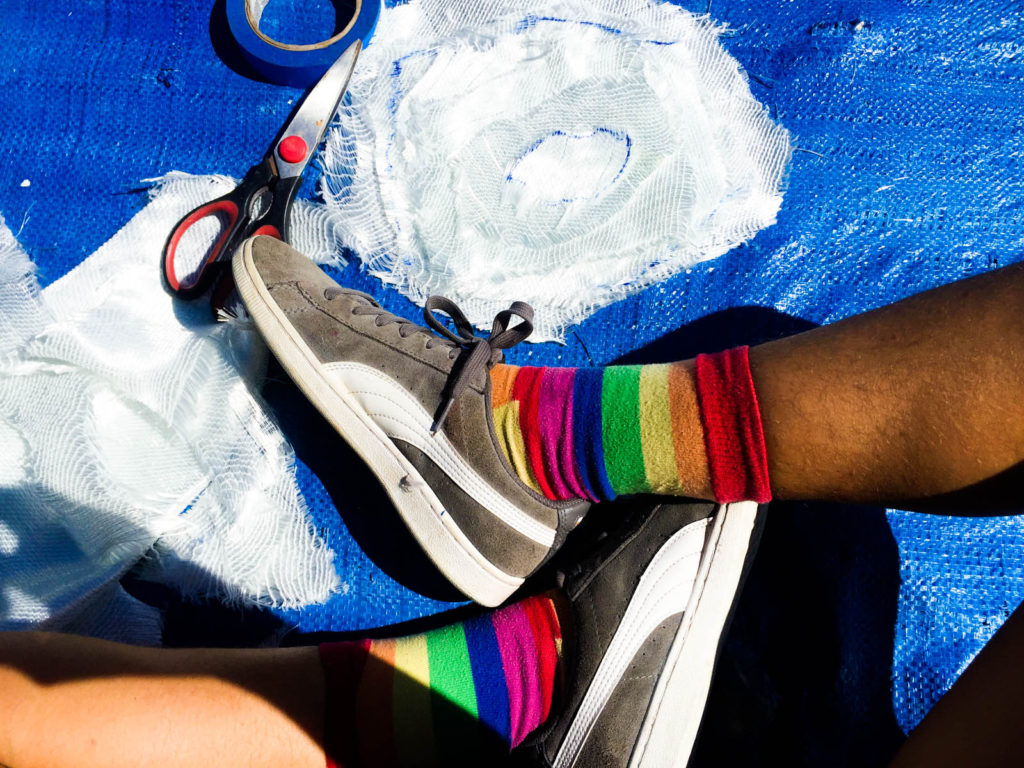 DO realize it's all in the prep. You'll be grinding through the 'ole anti fouling, gelcoat, and fiberglass to create a bevel 8 x 12 times the thickness of your hull.
DO pre cut fiberglass cloth and pre measure epoxy resin before beginning.
DO text your boat neighbor every time you mix and lay up a new batch of resin and fiberglass, especially when things have gone horribly wrong.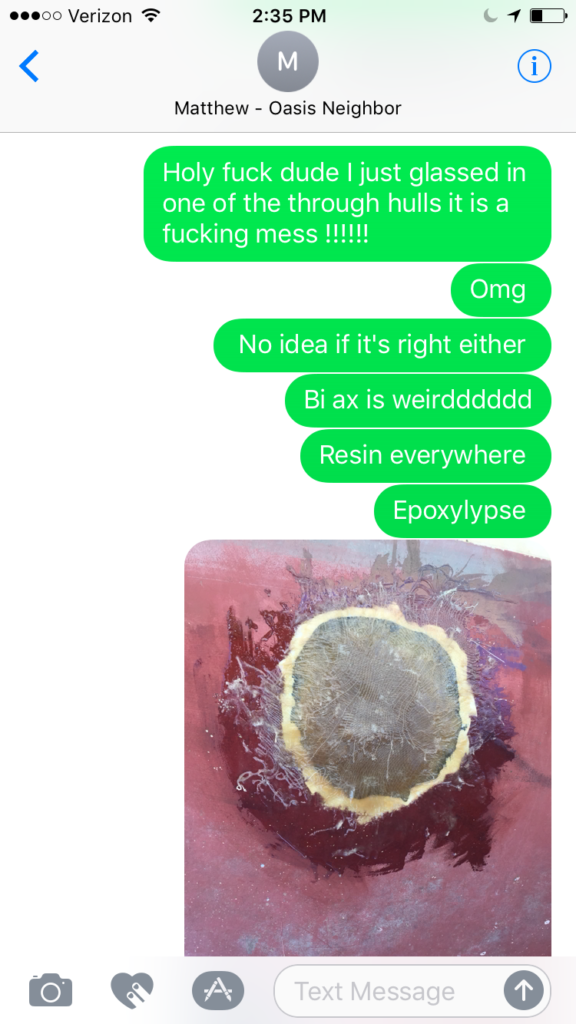 DO point to your freshly laid and perfectly placed fiberglass patch and say "No, I don't think so," when someone comes over unsolicited and says "I saw your repair on the other side and thought you could use some advice."
DO ask anyone and everyone in the boatyard to touch your fully cured resin just to "make sure it's actually hard."
DO cover up any poor craftsmanship until you can sand. You don't want anyone to see your quality of work unless you've invited them to.
DON'T mess up your resin to hardener ratios or you'll have to sand off all of the thickened epoxy you mixed to a perfect consistency and laid on as filler for the holes.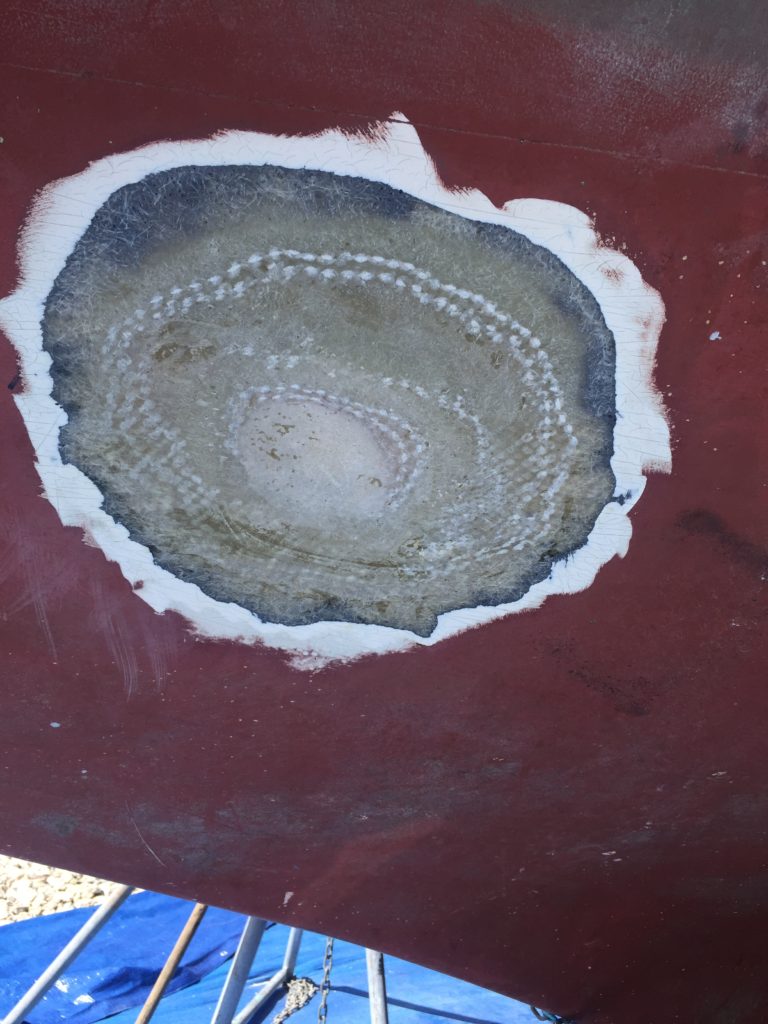 DON'T lay on your patches big to small after someone in the boatyard tells you to do so. Even though some of the books says big to small is structurally more sound, small to big is equally as solid and is much easier to work with. Trust me, I'm a proffesional.
DON'T over saturate your fiberglass cloth. Make sure you squeegee excess resin out before you lay a piece onto the hull. If you don't you will have a huge mess that is very hard to clean up, especially after it's cured. I spent two hours sanding and grinding off excess epoxy resin in a full body suit, in 90 plus degree heat.
DON'T forget to put a finishing cloth on top. If working with bi axel fiberglass cloth, which is the recommended kind to use, you will want to put a layer of thin woven roving on top for a perfect finish!
DON'T get discouraged. That item on the to-do-list that reads "Glass in Through Hulls" actually has about 1,000 bullet points within it, so…
DON'T fart in your Tyvek suit when comes time to sand. Just don't.
Want more info on how exactly I glassed in my through hulls fittings? Stay tuned for "How Not to Glass in your Through Hulls." A step by step guide on what I did, so you can avoid it.