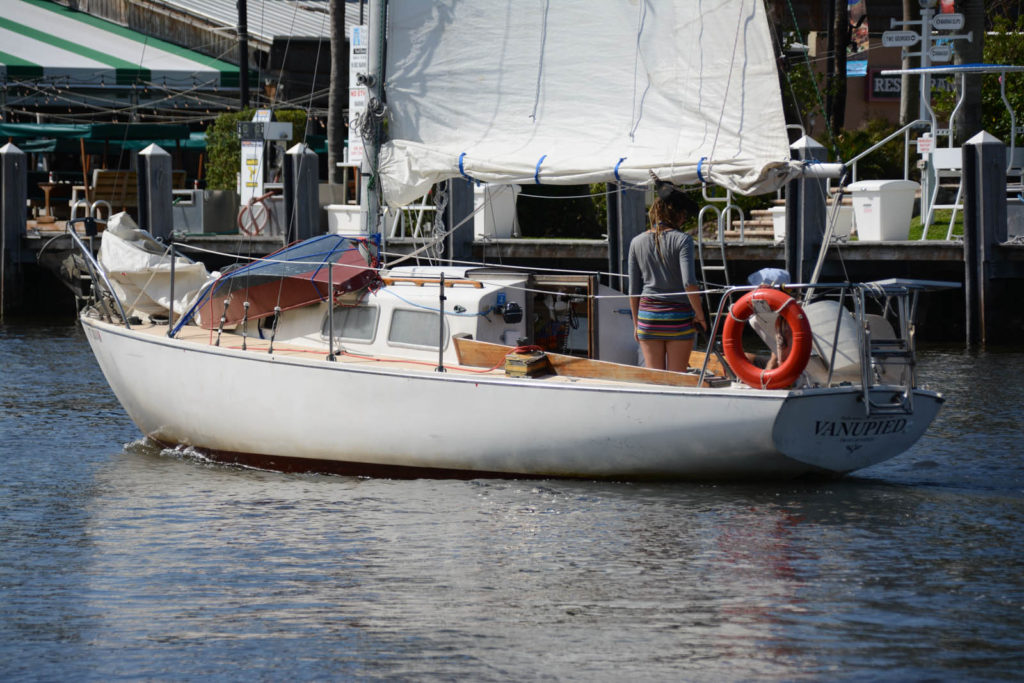 Many people say you can't sail the ICW. "It's all motoring. It's all motor sailing. It's not really sailing. It's motoring."  
It's true that some of the time you will not be able to sail or you will have to use the motor to get to an anchorage before dark, but there is still some incredible sailing on the Atlantic Intracoastal Waterway! Its tight quarters, heavy traffic, and fast currents make for challenging but fun conditions. The ditch stretches from Norfolk, VA to Key West, FL, but it doesn't always resemble its earned nickname. There's plenty of long stretches where several points of sail are possible. You can still have a great sailing adventure on a modest boat and budget by sailing the ICW!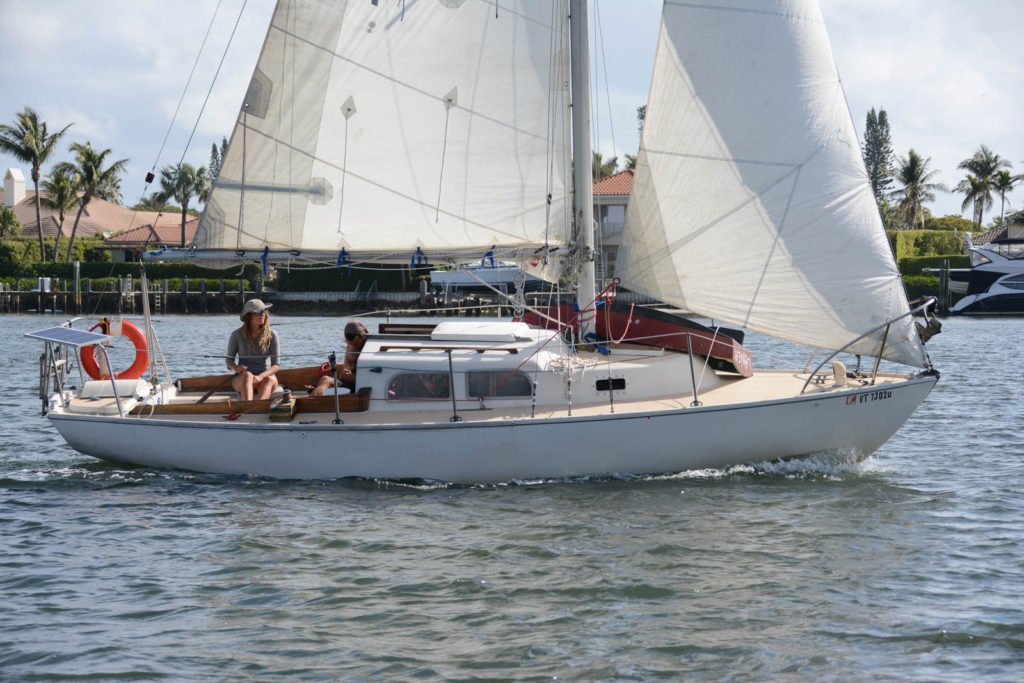 I picked up crew in West Palm Beach who hated using the engine as much as I did. We left early one morning with 30 knots out of the east but it didn't matter, we were on the inside! We went screaming past Peanut Island and when we reached the first of what would be many bridges we saw some sailors I had met further north. We did a drive by under sail and traded them some coconuts for some beers. On the second day our good fortune continued. We met Captain Mike who was driving a Sea Tow boat. He knew the Alberg designs and came by to chat. He used to own a Seasprite 23 and we were immediately connected by the threads of our classic plastics.
The Seasprite, it turned out, was in need of a home. It was later gifted to my crew member and I upon our return to Palm Beach, and we sold it for $1000 which we split 50/50. The day we met Captain Mike he had his professional telephoto zoom lens camera onboard and he tailed us for miles snapping photos and radioing to power boats to get out of our way and watch their wakes because we were under sail and didn't they know the rules, damn it!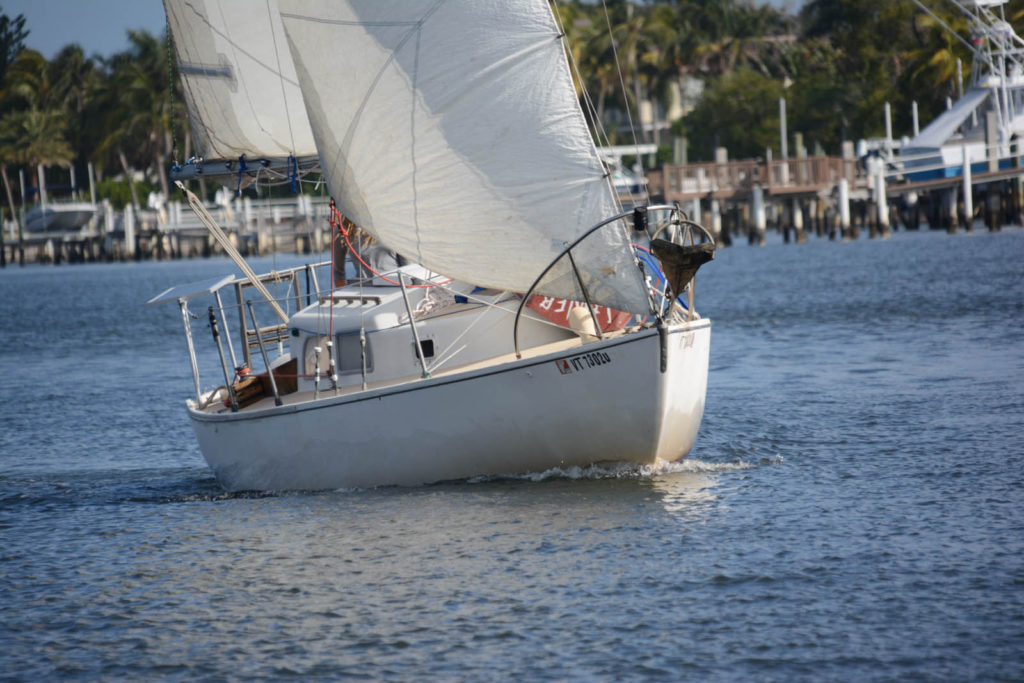 We had our very own chase boat until we neared the border of Mikes towing jurisdiction. We said goodbye and handed him a coconut. "See you out there!" I called as we tightened the sheets to make the the next bridge opening.