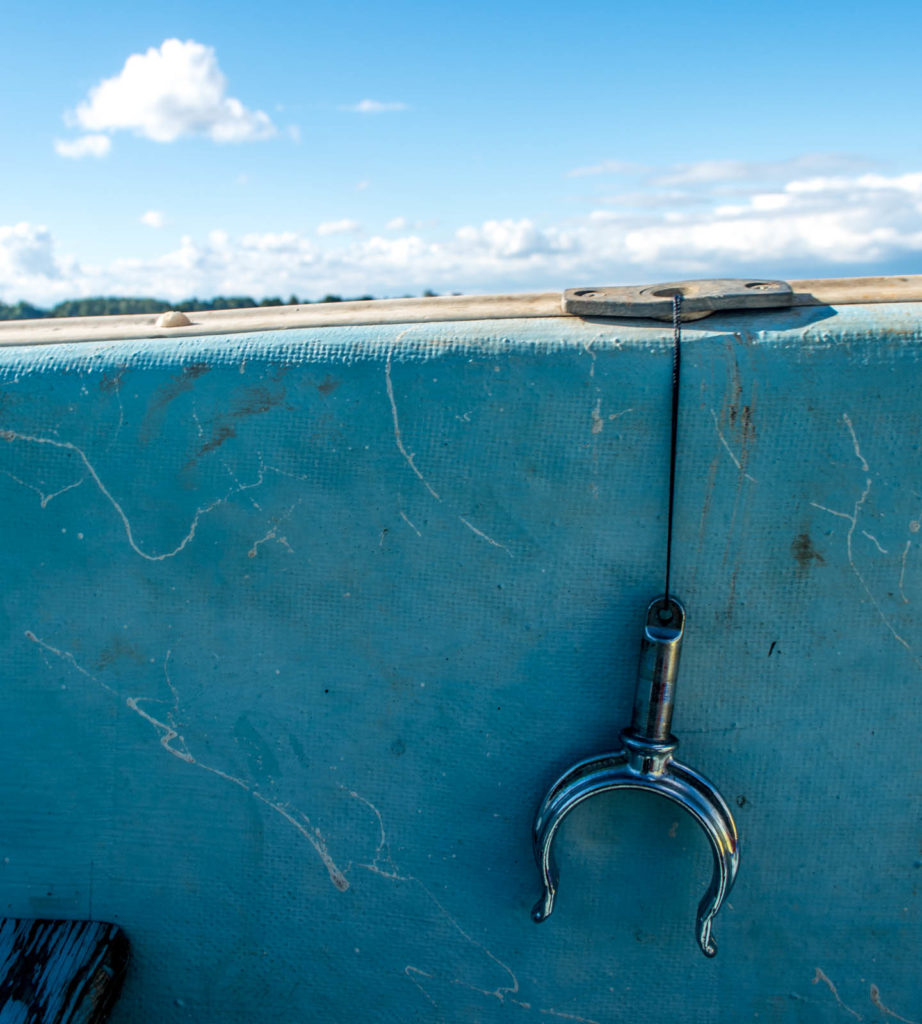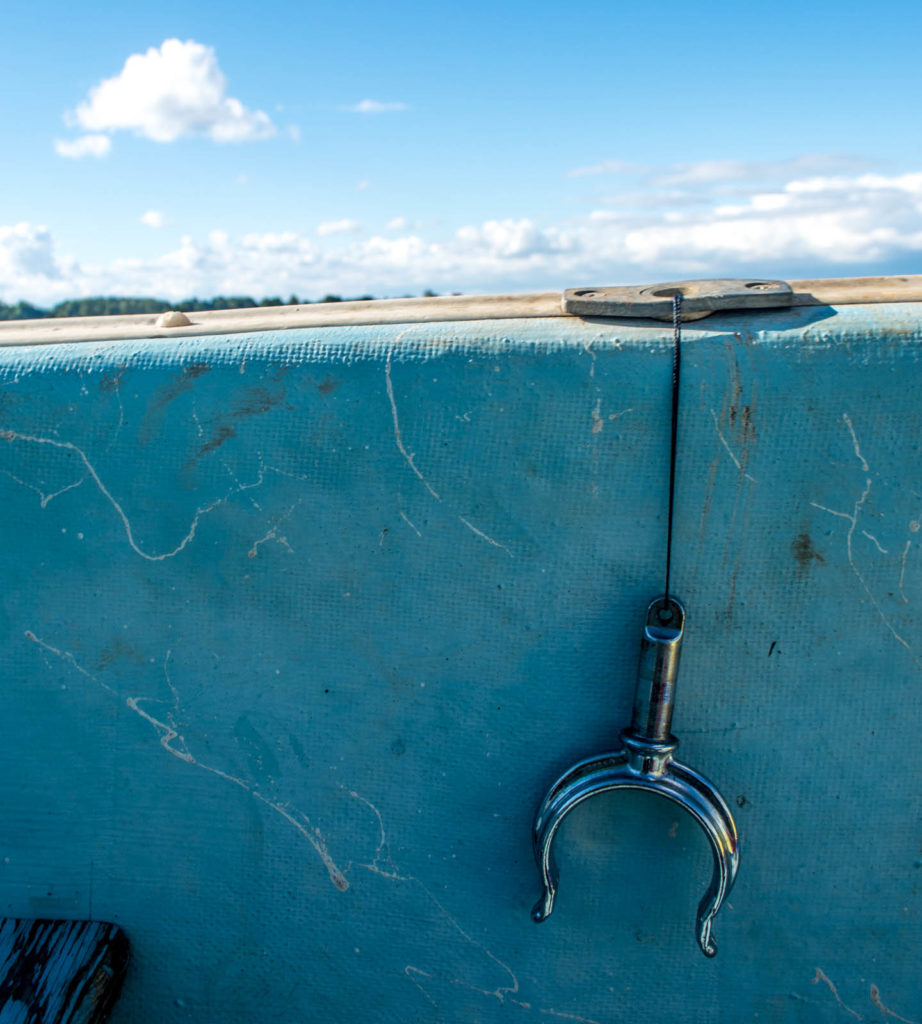 I've got to be the luckiest sailor in the world. The marina I wound up staying at for four nights while I rested my weary eyes and waited for the bad weather to pass turned out to be some kind of Utopia.
I was introduced to Jonathen, a solo bluewater sailor who just sold his Shannon 34 and has a Cape Dory Typhoon. He was recruited to give me a sailing lesson but it was still blowing hard the morning he showed up and my inflatable dinghy was half sunk. Trying to find the hole in the bottom, which was never meant to be rowed without a plywood floor in place (oops), he said "I have a dinghy for you." So off we went on a tour of Grand Isle, Vermont, which reminded me so much of where I learned to sail in the San Juan Islands of Washington.
While I scrubbed the old fiberglass dinghy, still going strong after it washed up on a beach 20 years ago, Jonathen rummaged around for this and that he thought I might need. He gave me two harnesses, a dry bag, a handful of lines and charts, a solar shower… The best part being that my $200 unopened sailing harness I bought could now be returned.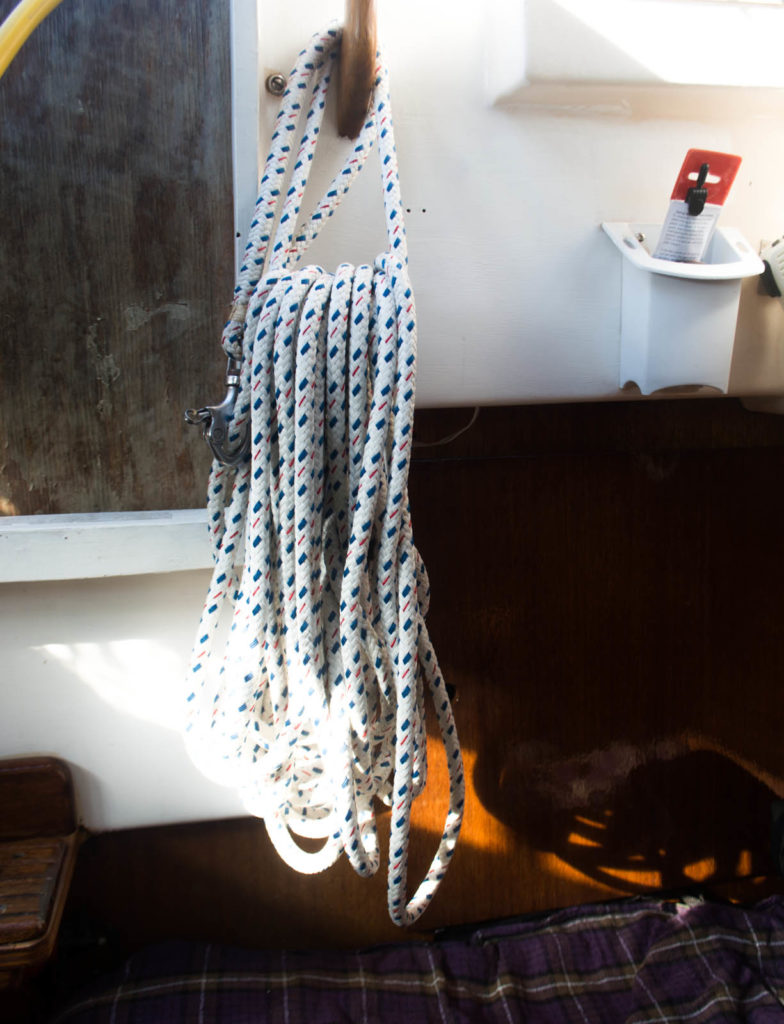 He gave me his contact info and told me if I ever get into trouble on the lake, to call him.
I thanked him profusely, sort of wondering why this complete complete stranger would be so inclined to help a riffraff sailor like myself.
"You're living the dream," he said as we waved goodbye. "Keep doing it for the rest of us."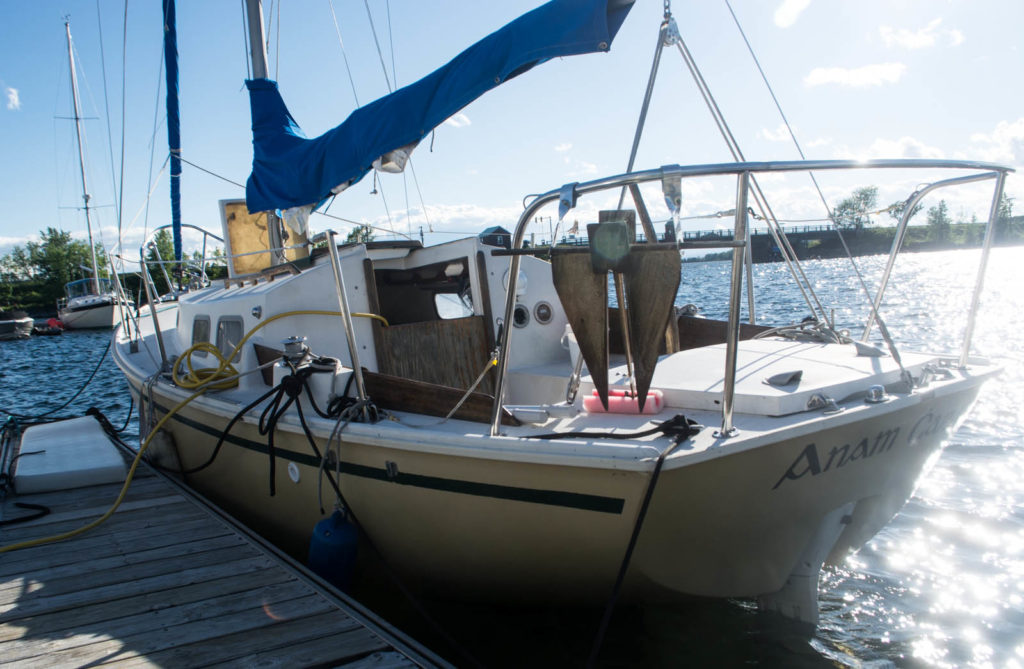 John the boat repair man was another character I was lucky enough to meet at my dockside Shangri-La. He knows just about everything about boats, was quick to offer me advice, swap stories, and drop what he was doing to bullshit with me just about every hour on the hour. He's an artist when it comes to restoring old boats, has thousands of sea miles, and is basically the spitting image of Gary Busey without the the surly demeanor. He let me climb and clamber around the boats he was working on, gave me a spare winch handle and an extra fender. He let me stash my half sunk dink in his old Land Rover until my friend who I promised it to comes to get it.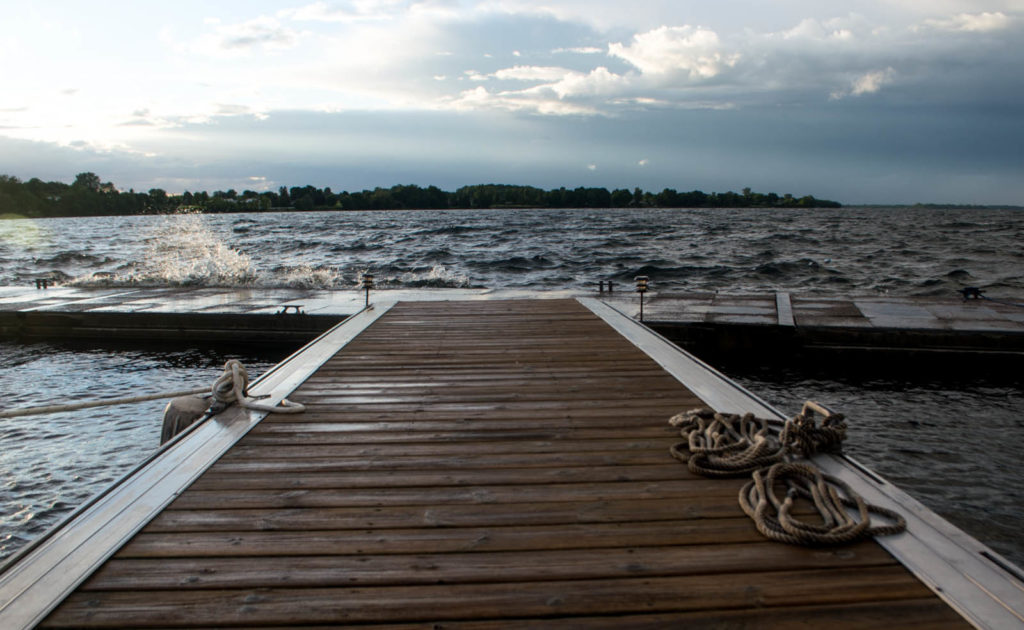 Emily and Dan, the marina owners, are probably the most involved waterfront proprietors I've ever met. On my first night, before I could refuse, Dan came down with a power chord and said, "You need heat. But we'll have to move you." Next thing I knew he was untying my lines and hopped into the cockpit to do a quick, tight maneuver to another slip. When an unpredicted, near gale Easterly blew through Emily, Dan, and their daughter were on the docks the entire three hours of the storm securing boats. Emily drove me to the post office to mail my harness and we talked about feminism as the Vermont island countryside passed me by in her old station wagon.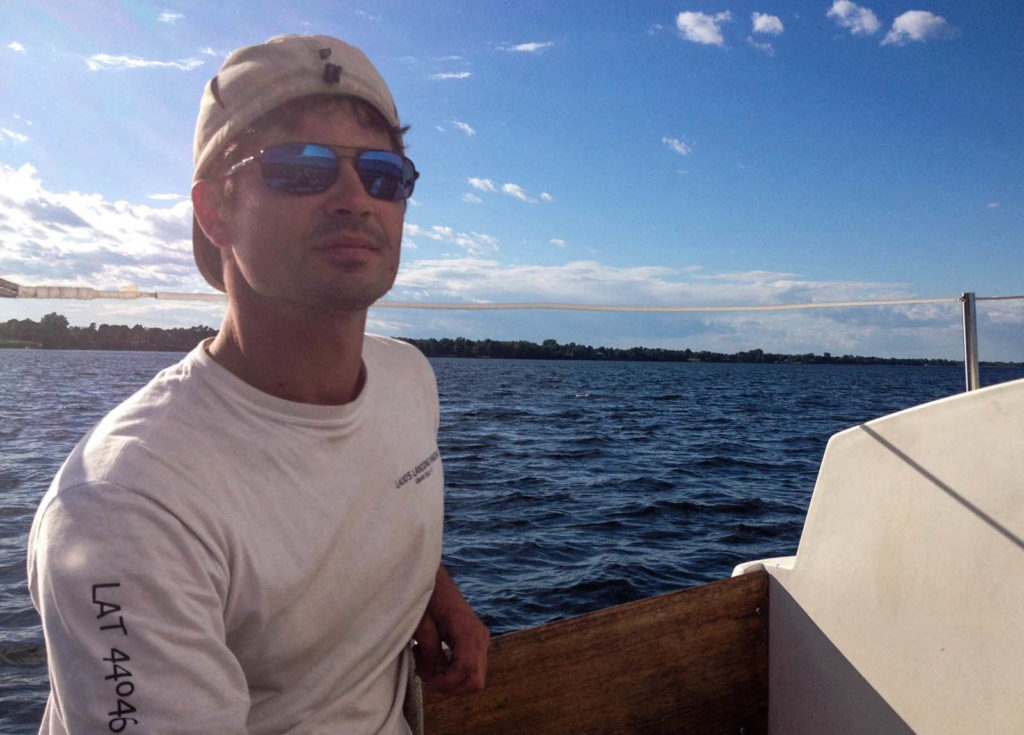 Then there was Brian who is basically my new favorite human on the lake. He held the heads of the bolts as I tightened them to install the new mini cleats in my cockpit for the tiller tamer I was forced to buy second hand from another sailor in the yard. We went for a sail after that and I let him sail my boat, since he doesn't have one of his own at the moment, but kept a keen eye on everything. When we saw an approaching storm we had to make a quick decision, so we booked it back to the marina and waited for it to come but it dissipated soon after. I realized when it comes to crew, the other person needs to be a sailor. At this point in my novice sailing career I can't be responsible for teaching someone, or having someone onboard who doesn't know how to help.
The next morning he met me to untie my lines. Full of nerves I had my worst leaving the dock experience to date. I went into forward too soon, and when I came pretty close to a shiny power boat I kicked it into reverse without throttling down, causing the prop to lift up. Dead in the water I threw Brian a line and he pulled me in. Embarrassed by the terrible job I did driving my boat he offered some kind words, a sympathetic smile, and off I went into the lake alone.
"Utopia. The Greeks had two meaning for it: 'eu-topos', meaning the good place, and 'u-topos' meaning the place that cannot be." -Rachel Menken, Mad Men