"Why do you say you're not a good sailor?" Everyone asks me the same question. 

"Because I'm not," I say. But I think it's more so no one expects anything of me. Like for me to live out their dream for them…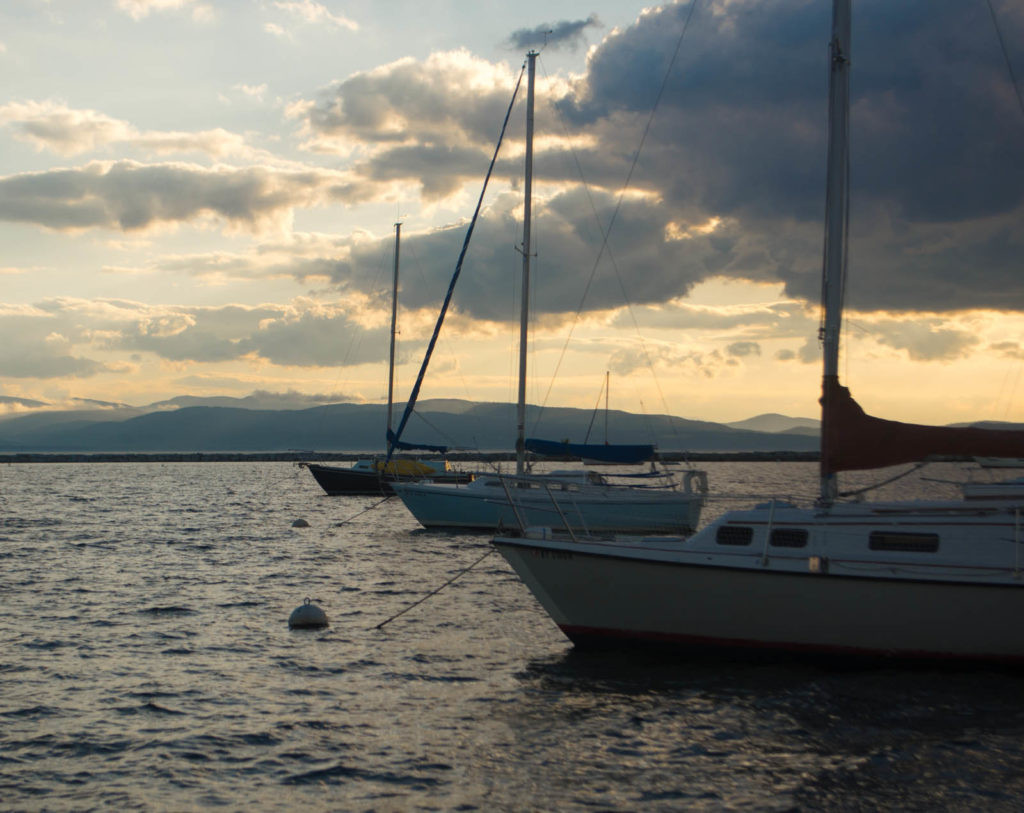 Met Jim, Catalina 27, as he was sailing off his mooring. Met him again at the dinghy dock, he gave me a ride to the laundromat and a cold beer. Introduced me to Canoe Jeff, who said I could stay on his mooring for as long as I want, the whole summer even. Met Rich, who helped me move to the mooring in a storm and gave me a ride to the hardware store to get supplies to install my new reefing hardware.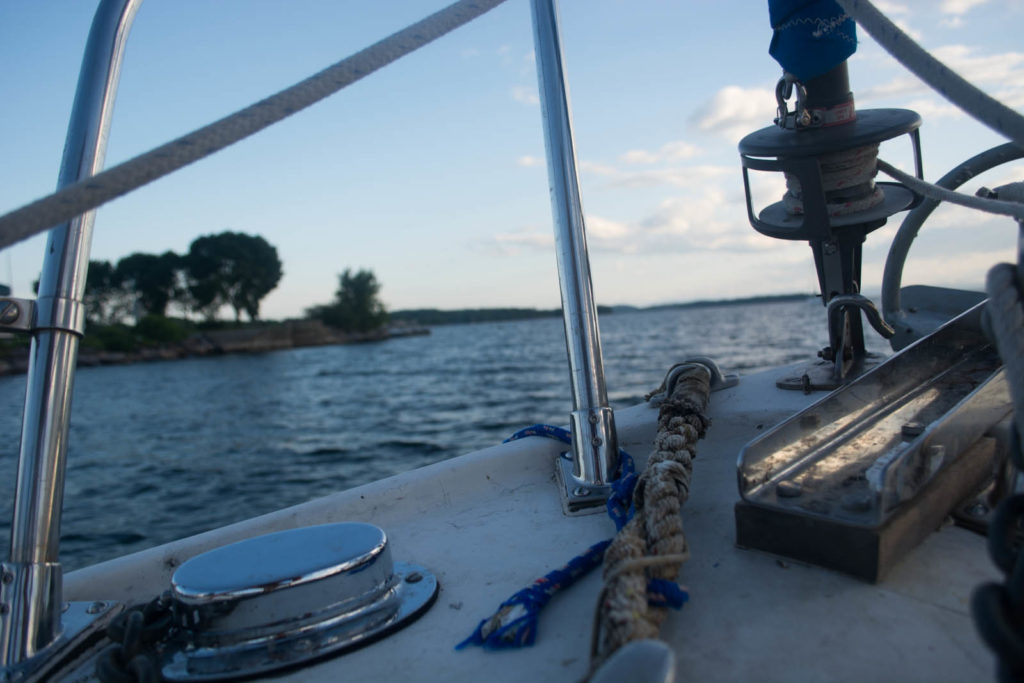 I've experienced the kindness of strangers in the sailing community time and time again, but it wasn't quite like this place Every time I rowed my dinghy to shore there was someone new offering a hand, a piece of advice, a beer, or a word of encouragement.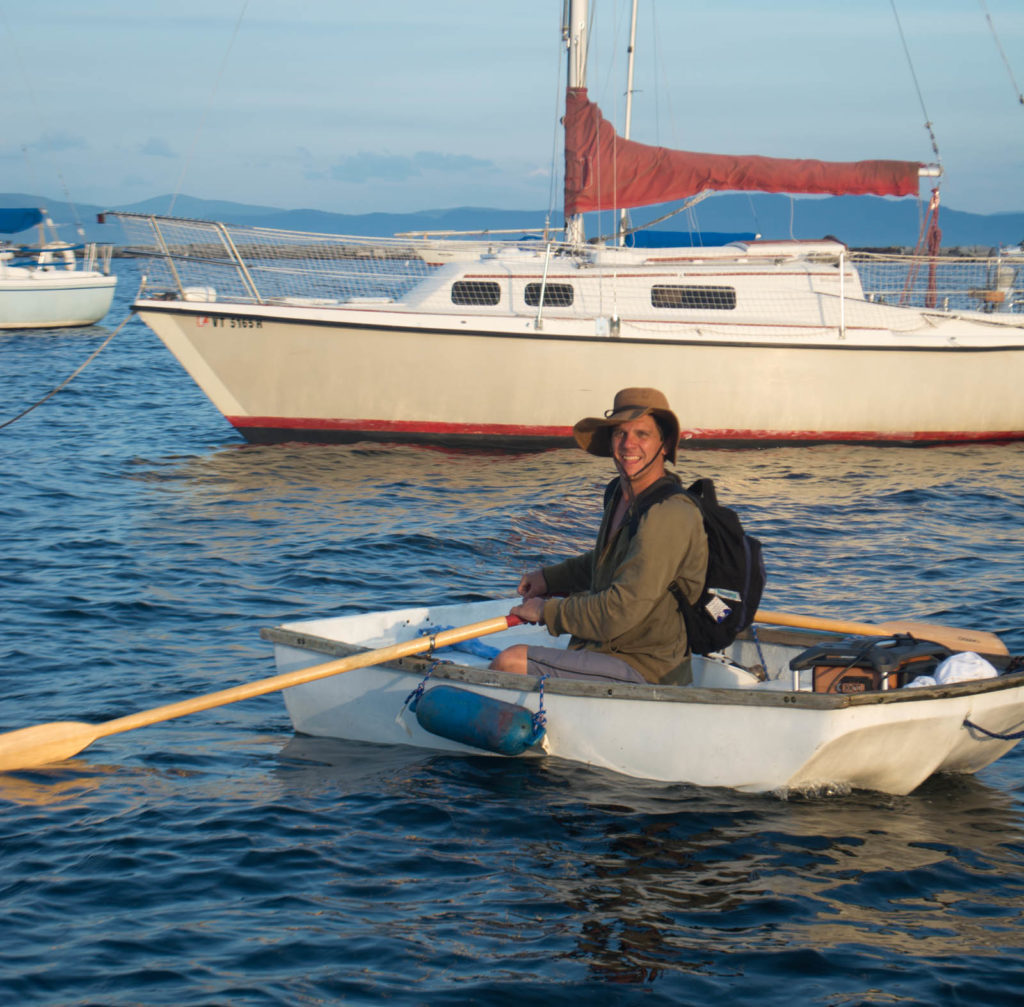 It turns out Jim sent a mass text out to all of his sailing mates. It said, "Met a sailor today – Emily – been living aboard a 24′ tan boat (Cal?) since May 1. Anchored off Blodgett. Very humble. Currently only has jib. Repairing main. Adding reef points. Gave her a cold beer and lift to laundry. Worthy of support if you see her."
I left the harbor with a swollen heart.