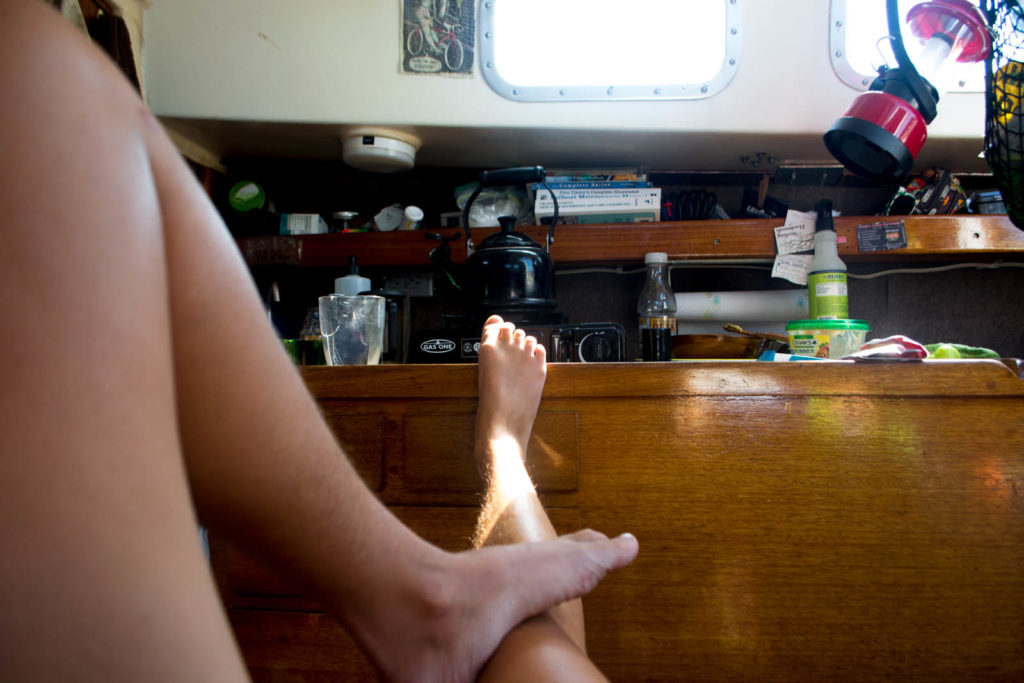 In the boatyard the kindness of others was bestowed upon me. I came to rely on it.
By launch I was afraid–but going to do it anyway. So I thought myself brave.
In the north lake I was still unsure.
By Valcour Island I was ferrel.
By Burlington I' become resourceful.
In the deepest part of the lake I became gutsy. Nearly reckless. Fueled by adrenaline, raucous wind and storms.
Further south I felt aimless–so I rejoined society for a little while, but only halfway.