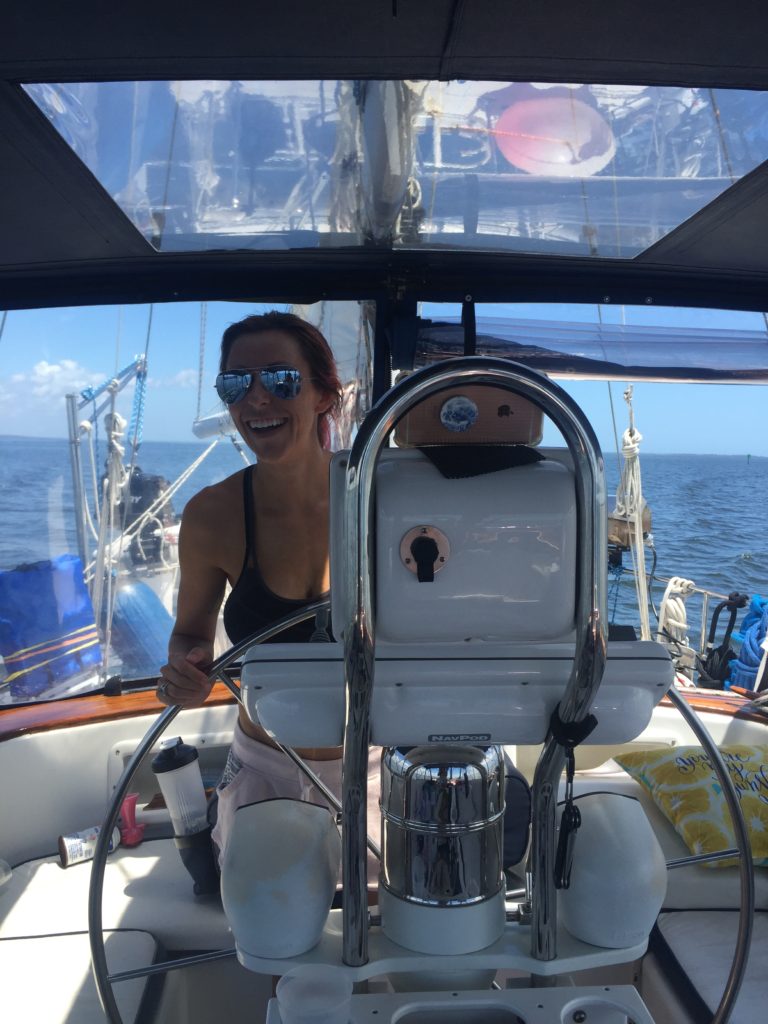 I met Capt. Allison when she took command of her recently purchased vessel, an Endevour 43. This sailboat is actually quite massive with a wide beam and very high freeboard. Ketch rigged, built stiff with big winches for big sails, encapsulated ballast,  and an amazing layout down below. If a bit sloppy to steer down wind, all in all this vessel was an excellent choice for this captain with a story unlike all the rest!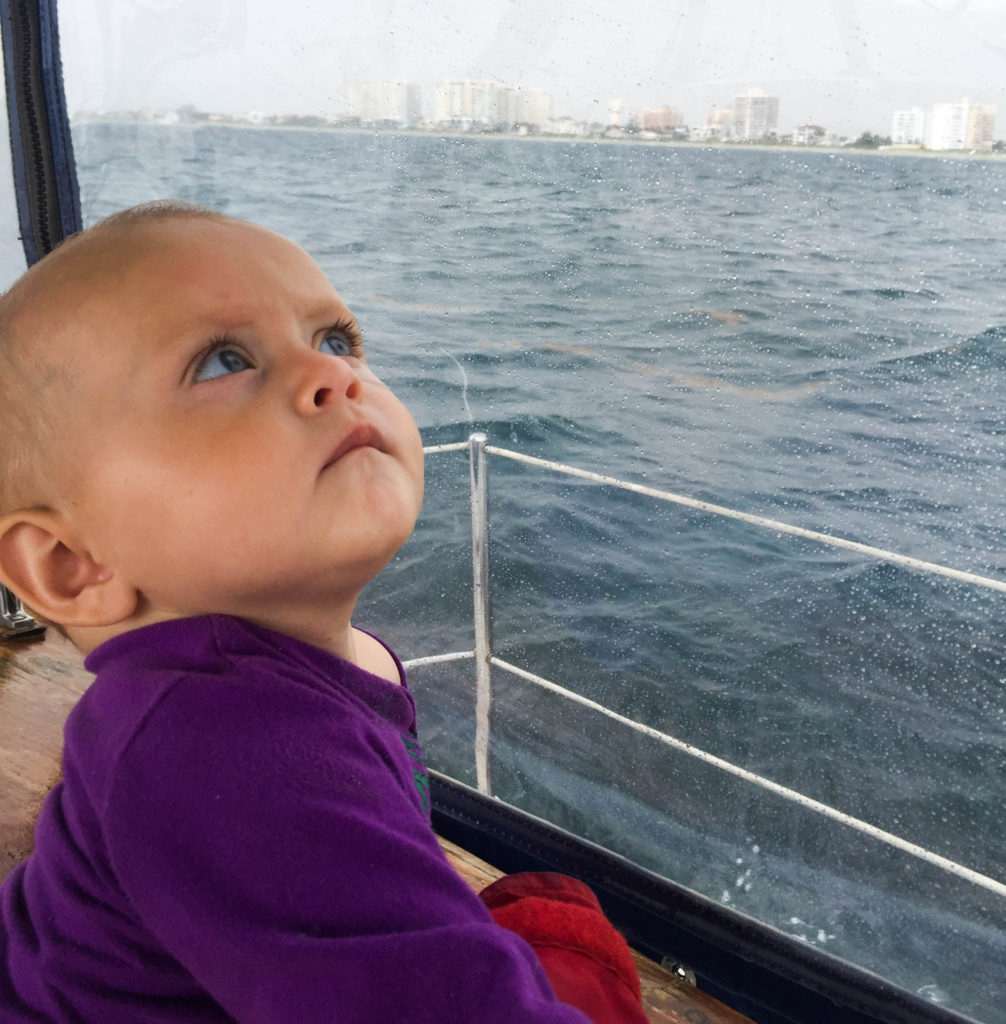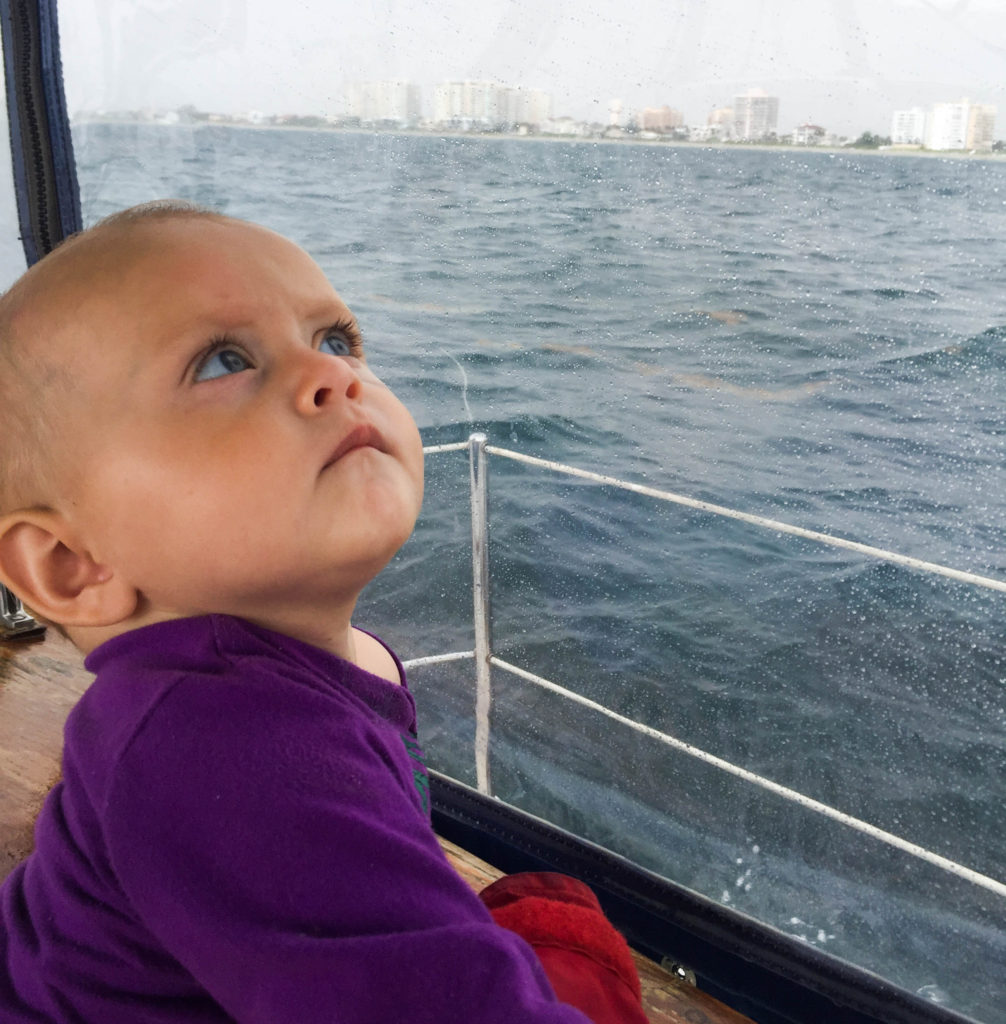 Capt. Allison is a 32-year-old single mom of two! Talk about a nearly unrepresented group in the sailing world, single mom sailors! She has her 100T Captain's license, teaches sailing, and is becoming quite handy on the sail rite machine. She used to be the Captain of a personal motor yacht, a "big 'ole burger" as she referred to it, on the waterways of Tennessee. She is a personal friend and was a captain for the charter business in the Caribbean run by one of the original sailing bloggers, Brittany of Windtraveler. This saucy captain also worked for Play Boy at one point doing promotion, and has attended many parties at the Play Boy mansion. But that was before sailing life and ultimately mom life took hold!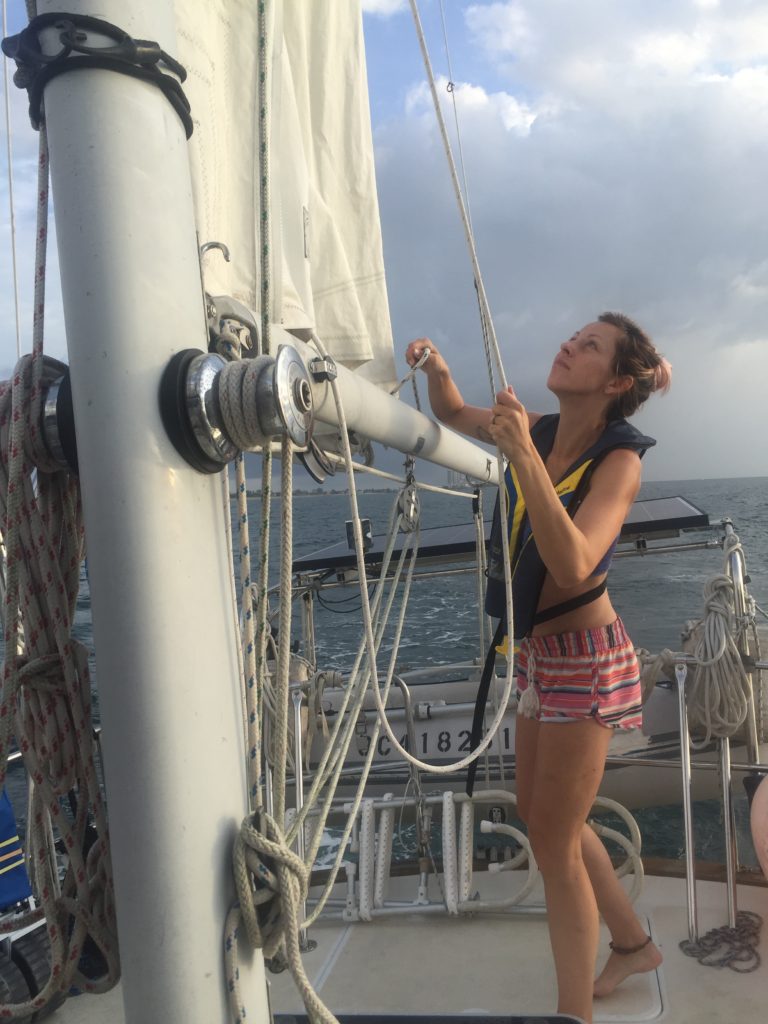 I met Capt. Allison when she took ownership of her vessel in June and hired me as delivery crew to help get the boat from where she bought it on the St. John's river to her home port on the gulf coast of Florida, where she and her kids would begin life aboard. Her 3-year-old son was home with grandma, but her one-year-old came along for the voyage.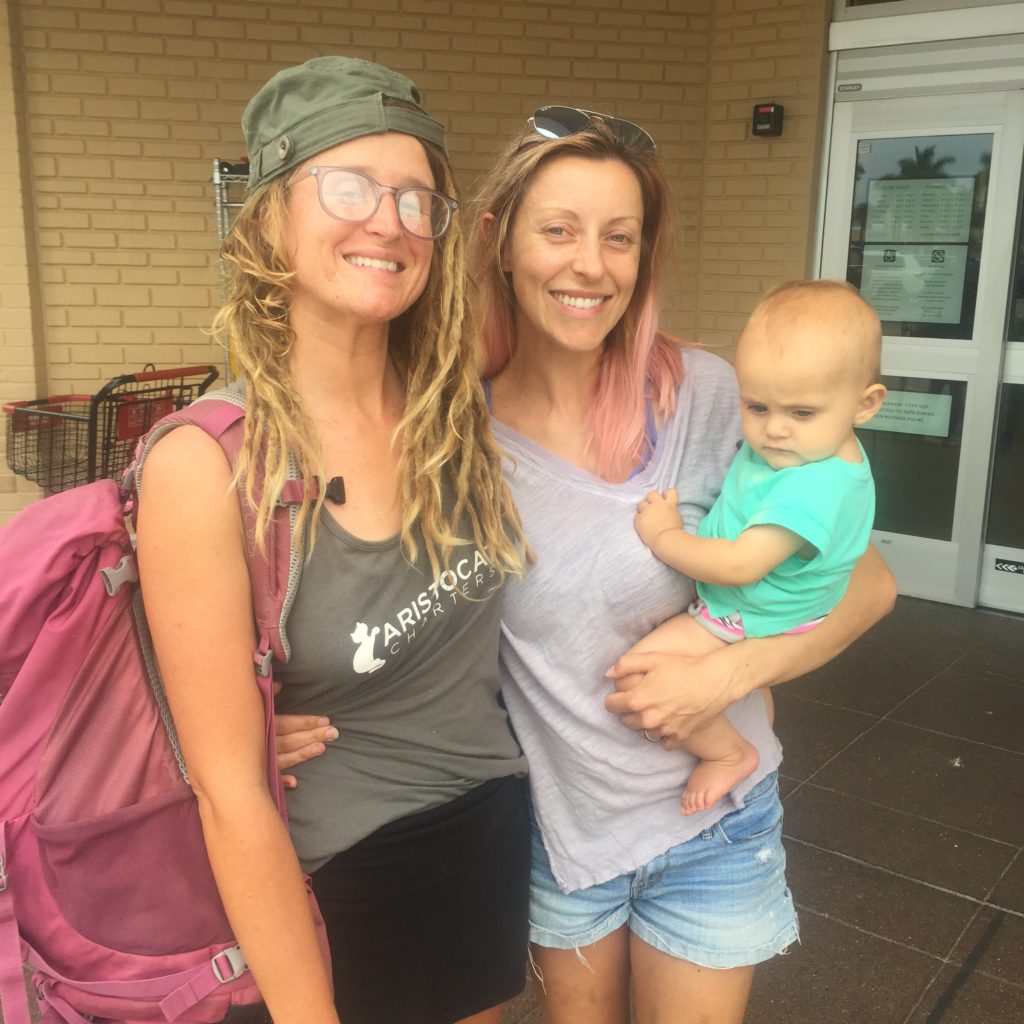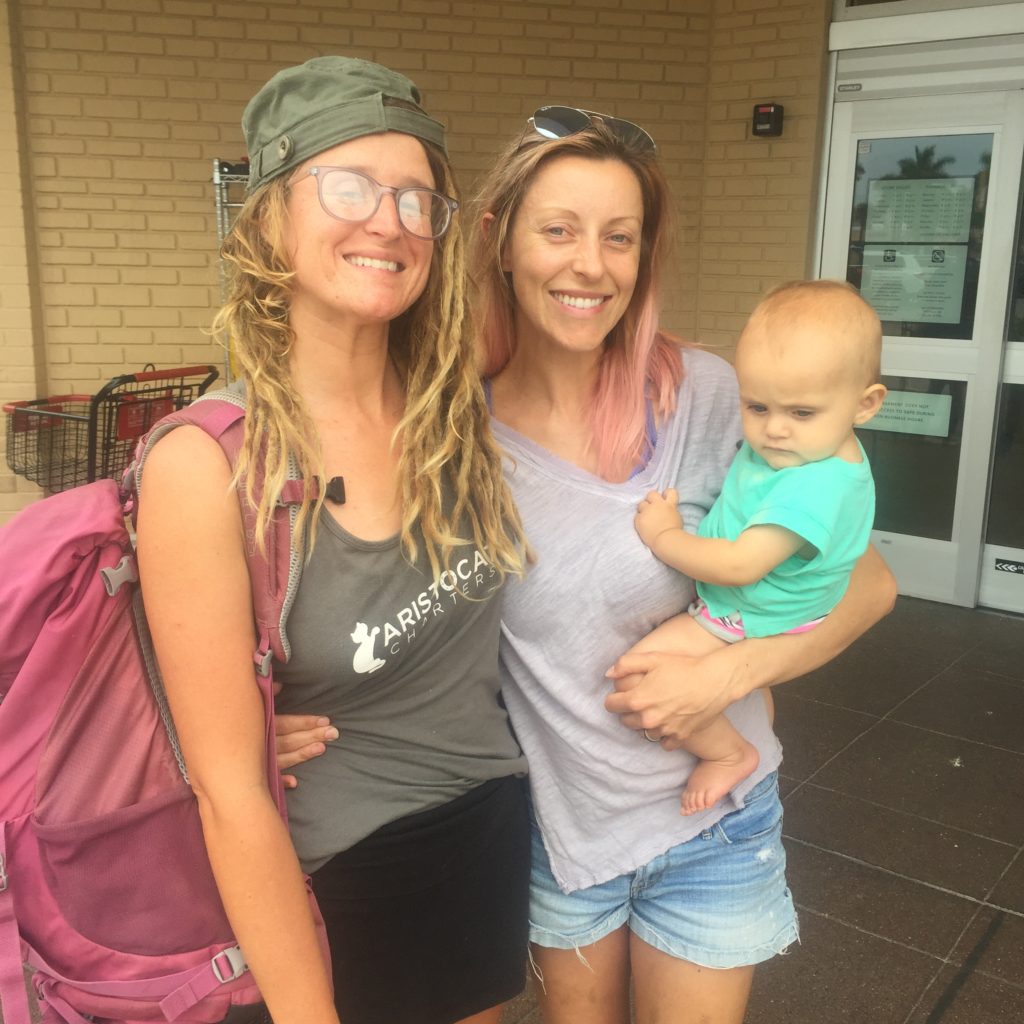 Our trip down the coast was eventful of course. We dealt with fouled halyards, uncomfortable seas, wind over tide inlet conditions, an unreliable dinghy/dinghy engine, a leaking water tank, a faulty alternator, an early season tropical storm, and more. One of the things I love about this sailor is she totally gets it. Even though she had just bought this boat for upwards of fifty grand, she didn't complain about the boat work and repairs. Of course, there is always a level of frustration when things go wrong, but there are so many people going out there actively looking for boats for sale who expect the boat to be perfect, and don't get it at all. There is going to be boat work on even the most expensive, biggest sailboats! Sometimes more work because they are more complicated vessels with more to break like refrigeration, water pressure pumps, electric windlasses…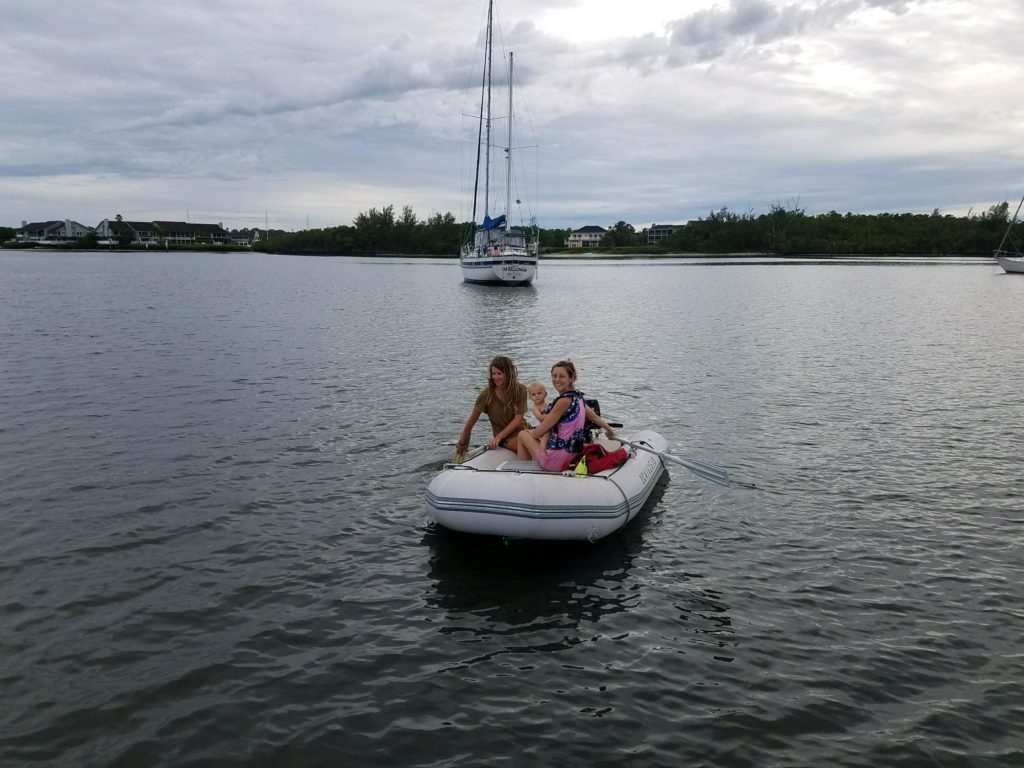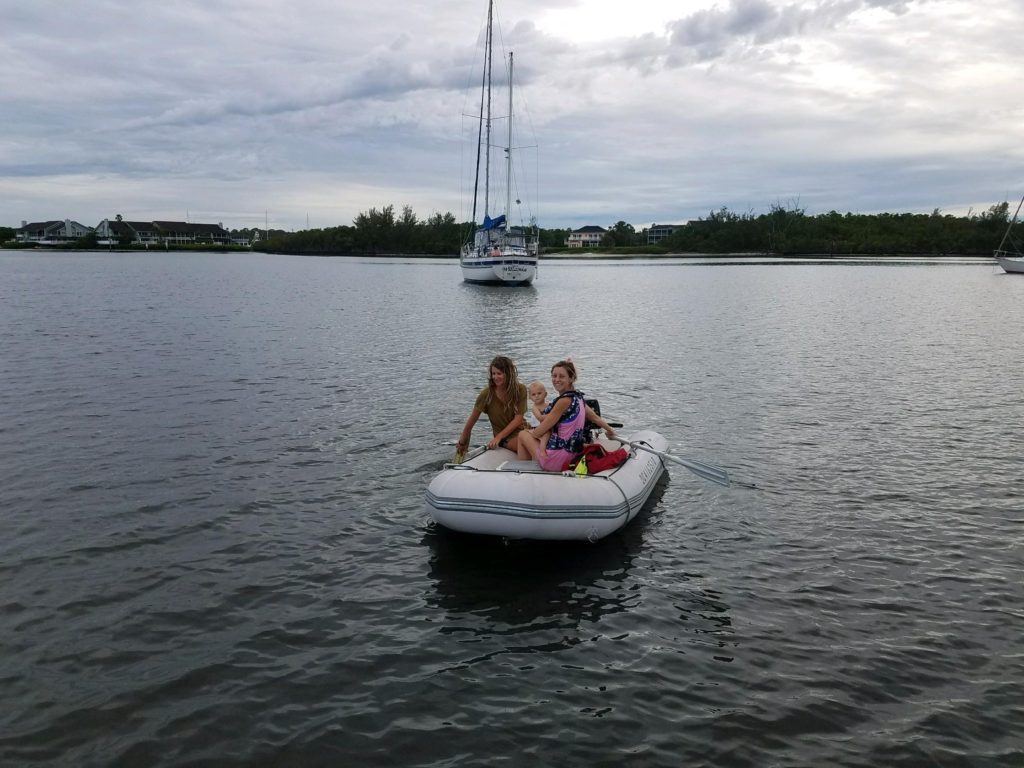 I had to hop off the boat in Miami due to time constraints. Our passages had taken longer than we anticipated due to weather, and another crew took my place as they continued on towards the Florida Keys and through the Gulf. Capt. Allison lives aboard with her two kids who are adjusting well to boat life. She plans to set sail back to the Caribbean in the coming years when her boat babies get a little bit older. For a look into the floating life of Capt. Allison you can request her on Instagram @mermaid_crossing
May 20 ::: Outbound
Left St. Johns river at 0900. I nearly got left behind at the dock untying the lines! I had to climb over the bow platform. Damn though, this girl can drive a boat. The river was beautiful, grey and new. We had some annoyed bridge tenders but that's expected. We are waiting a few days before going offshore as we get to know the boat better. All is well floating along…