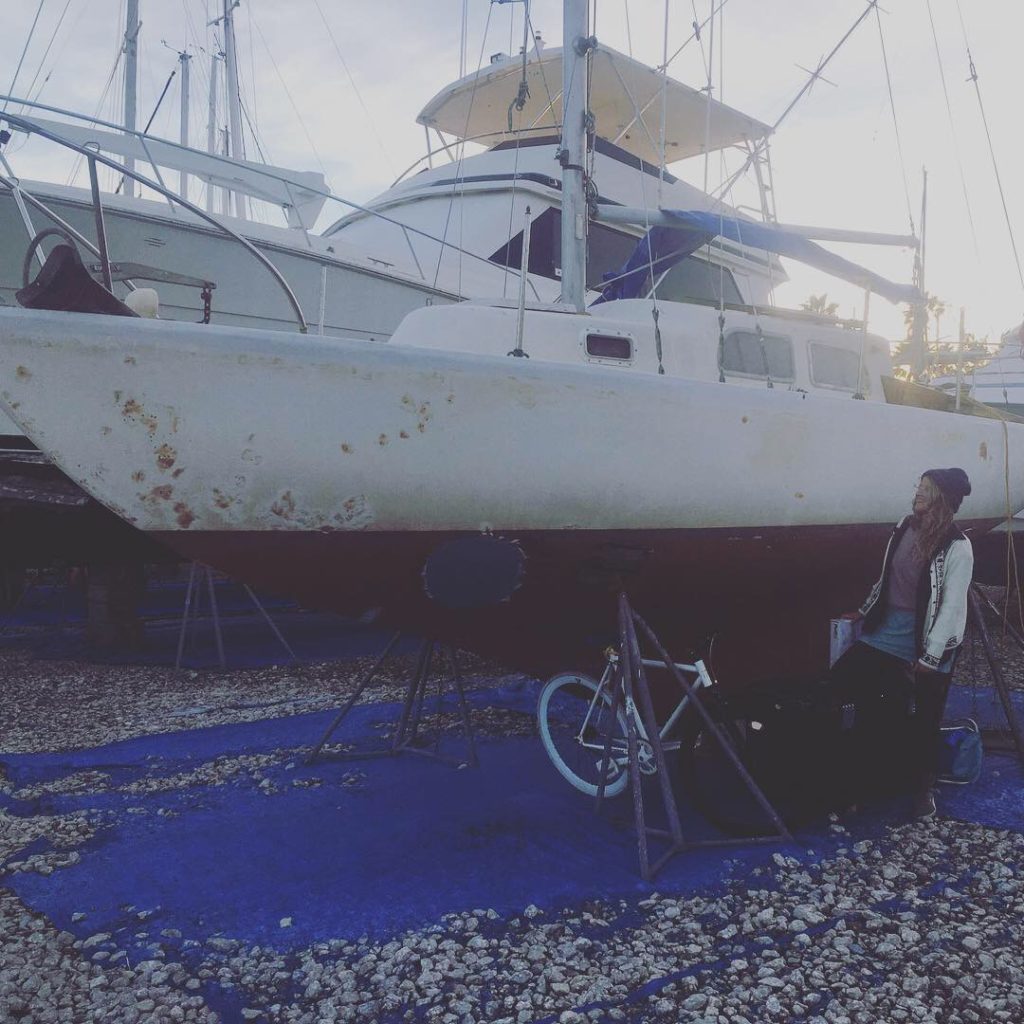 My rigging sounds different than usual in the gusts. I thought trying to tune the rig would help. It's really fucking with my brain because when I'm sailing the rigging doesn't shudder like that. Not even in gusts. That 'fluttering' sound is usually indicative of something being wrong. Like, when I hear that sound Vanu is saying adjust me. Trim the sails, bitch. So my mind computed this new sound in my rigging to tune the rig, bitch. So I did.
But it's still happening.
Maybe it's because I'm on the hard. The rig is even farther aloft, or…something. Or maybe I'm losing it, and don't actually know anything about sailing.
I'm still in the boatyard with quite the list. But it's different now, actually living on the boat on the hard. I've kept boats in boatyards before for entire winters, but this is the longest I've ever lived on a boat on land, and it ain't over yet. I think I'm making progress, though. I can't exactly measure up what I've done, versus what still needs to be done, versus what I'm doing. Despite my copious lists, it's all kind of a blur. I just try to accomplish as much as I can everyday and remember that these things take time.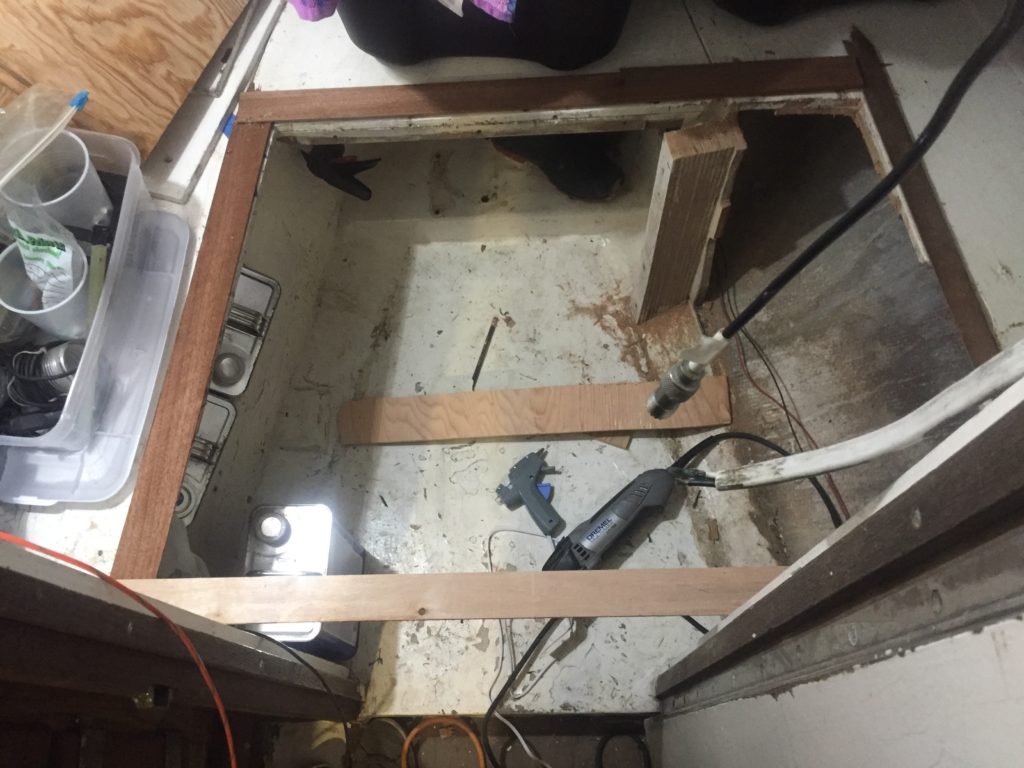 The owner of the boatyard does this thing where he goes around the yard and puts anything on the ground around people's boats up on the deck. Sometimes he uses a forklift. I've somehow escape his wrath unscathed. How? I don't know. I keep boxes of tools on the ground, but as neatly as humanly possible. Maybe he sees that I'm fucking trying to be neat and work on my boat. Or maybe he doesn't see me at all. All I know is most of my life I've had a real problem with authority except when it comes to the Coast Guard, and the owner of this boatyard. I don't even look him in the eye. I've never spoken to him and any time I've even considered addressing him it was with, "Sir." 
Why? You might ask.
Why have I adopted this don't speak unless spoken to attitude?
Because the dude's cut throat. There are all sorts of embellished tales floating around the marine community about him just launching your boat and setting it adrift if you piss him off. But regardless of these tall rumors, I respect the shit out of him! Millions of dollars in perfect yacht finishes are always coming and going through his yard and I'm just here existing in constant trial and error.
Maybe I'm just paranoid, but I don't want to get kicked out of the yard before I'm ready, so I keep my head down, do my best, and try not to break any rules. But there's still a part of me that wants to win him over and get him to like me.
I've thought about ways I could find common ground between the owner and myself. Like by playing a practical joke. I'd put a bunch of those plastic pink flamingos that people put on their front lawns, on the ground in front of a bunch of people's boats. And him and the yard workers would come back after their holiday vacation and see it. But I thought better of it. I think it might back fire when he runs over a pink flamingo with the travel lift, or sees a bunch of happy pink little birds on the ground that he is so adamant about keeping clear.
I'd like to establish a rapport sooner as opposed to later, though. Because at this point what am I supposed to say if the apocalypse comes? What am I going to say then?
"Sir, will you please launch my boat?"
I thought maybe the flamingos could bridge the gap. But it's too dangerous. The act itself in putting them on the ground and possibly getting a negative reaction rather than a laugh, and also the symbolism.
My friend Dave and I were recently having a conversation where I asked, in earnest, "do you think I'll ever get off the hard?"
"Not a chance," he said sarcastically. "Might as well get some pink flamingos to put in the ground outside your boat."